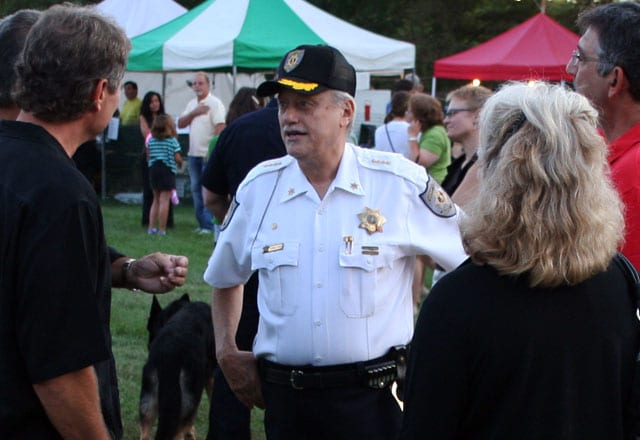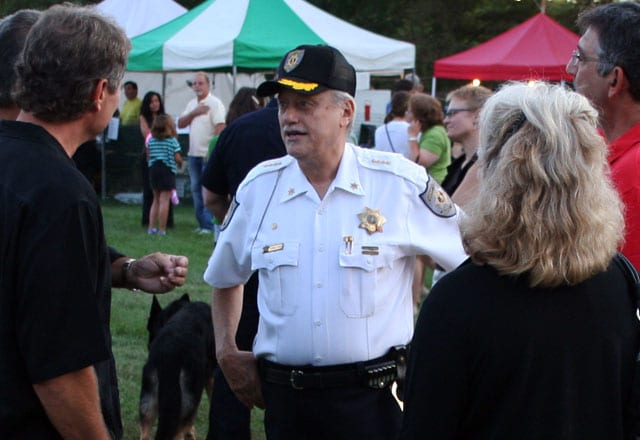 Beaver County Sheriff George David has tapped a controversial part-time secretary in his office to take over the administrative responsibilities of his suspended Deputy Lieutenant.
Sheriff David is moving to have secretary Karen Hopkins put into full-time status to assume the administrative responsibilities of Lieutenant Thomas Ochs, who was placed on unpaid suspension by the county after being arrested by the Pennsylvania State Police earlier this month.
Hopkins has no post-secondary degree or relevant training, has no prior law enforcement experience, and worked as a secretary in a chiropractor's office before being hired by Sheriff David.
The move comes just a week and a half after Human Resources Director Rick Darbut determined Sheriff David had violated union contracts when he took duties away from full-time secretary Lucille Wytiaz and gave them to Hopkins.
Karen Hopkins, a resident of Ohio, has been given broad authority over the Sheriff's Office by David and now oversees everything from the security cameras that monitor courtrooms to purchasing and acquisitions. Hopkins regularly reviews surveillance video, interfaces with vendors for items ranging from uniforms to firearms, and holds meetings with senior courthouse officials including Court Administrator Rich DeFilippi. She previously had control over a system that programs access cards to the courthouse and secured areas within the building, including the judges' chambers.
Hopkins has spoken out in defense of Sheriff David in tv news interviews and testified on his behalf at a bond revocation hearing.
Sheriff David's move to have Hopkins take on administrative responsibilities within the office likely violates provisions of at least three separate bargaining unit contracts negotiated with unions representing workers within his office. Her official title will remain "clerk."
Courthouse sources tell the Beaver Countian that County Commissioners will likely be taking actions to prevent Karen Hopkins from assuming administrative duties or working full-time hours.
Sheriff David is currently under house arrest pending trial but maintains full authority over his office.
Note: In the interest of full disclosure, this reporter is a named victim in criminal charges filed against Sheriff George David by the Pennsylvania State Police. Lieutenant Deputy Thomas Ochs was present during the incident which led to Sheriff David's arrest.