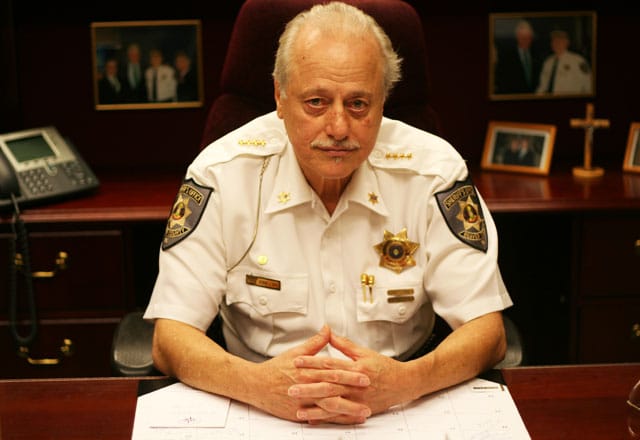 Sheriff George David has hired one of the men at the center of a controversy from last year involving his office and Friendship Ridge.
Sam Rosatone Jr. was the head of security and a dietary supervisor at Friendship Ridge before being laid off this year when the facility's new private owners took control of the nursing home.
Rosatone is the man who called Sheriff George David directly in January of last year to discuss alleged threats made by Larry Hicks at Friendship Ridge. Sheriff David subsequently held a press conference in his office to falsely accuse Hicks of preparing to commit mass murder at the facility. County Officials criticized Rosatone and David at the time for not contacting the 911 center if they believed there was about to be a murderous rampage at the facility. An investigative report by the Beaver Countian determined that Sheriff's Deputy John Joe Fratangeli filed a materially false affidavit to substantiate criminal charges against Larry Hicks, which were later dropped by the District Attorney's Office. Beaver County District Attorney Anthony Berosh has declined to comment on dozens of occasions over the past year about an investigation conducted by his office into the false statement filed by Deputy Fratangeli, who has not been disciplined or criminally charged as a result of the incident.
Now county records show that Rosatone is being hired by Sheriff David on a temporary basis to monitor surveillance cameras in the courthouse while another Sheriff's Office employee is on medical leave.
Courthouse sources tell the Beaver Countian that County Commissioners are expected to hire Rosatone to work in the county's Department of Public Works following his stint in the Sheriff's Office.
Sam Rosatone is a Midland Borough Councilman, a Democratic Committeeman, and one of Sheriff David's personal friends. Democratic Party insiders have told the Beaver Countian that Rosatone is being considered as a potential replacement for Michael "Doc" Sisk to serve as Democratic Party Chairman.
– County Officials Investigating Sheriff's Handling Of Friendship Ridge Incident
– Serious Questions About Sheriff David's Account Of Events At Friendship Ridge
– Woman At Friendship Ridge Claims Deputies Never Even Interviewed Her
– District Attorney Drops Charges After Investigation Into Friendship Ridge Incident
– District Attorney: This Case Has Almost Reached Mythical Proportions
– Judge: Man To Stand Trial Following Alleged Friendship Ridge Incident
– Friendship Ridge Suspect Out Of Jail After Community Donates Bail Money
– District Attorney's Office Files 11 New Charges Against Friendship Ridge Suspect
– Union Takes A Stand Against Sheriff David After Clerk Files Grievance
– District Attorney Dispels Rumors Circulating About Clerk In Sheriff's Office
– Man To Stand Trial For Lying On Concealed Carry Permit & Gun Applications
– Clerk In Sheriff's Office Restored To Her Position Following Hearing
– Sheriff's Deputy May Soon Be Criminally Charged Over Sworn Statements
– Sheriff's Deputy Abandons Post – Follows Beaver Countian Taking Photographs
– Larry Hicks Pleads Guilty To Making False Statement On Background Check
– Sources: County Detectives Were 1 Day Away From Charging Sheriff's Deputy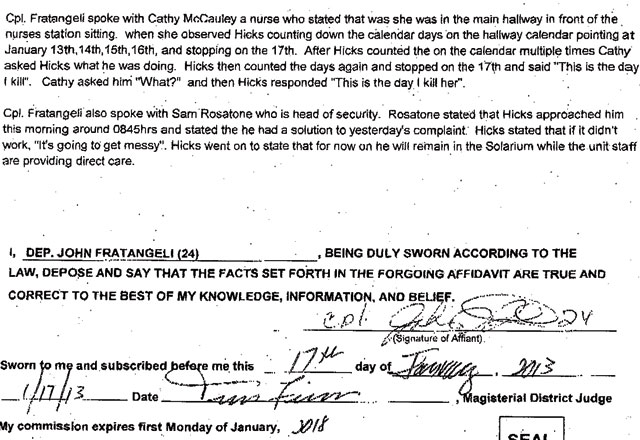 Note: In the interest of full disclosure, this reporter is a named victim in criminal charges filed against Sheriff George David by the Pennsylvania State Police.