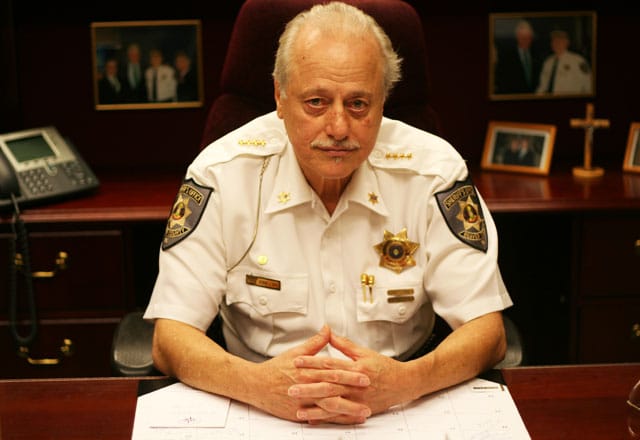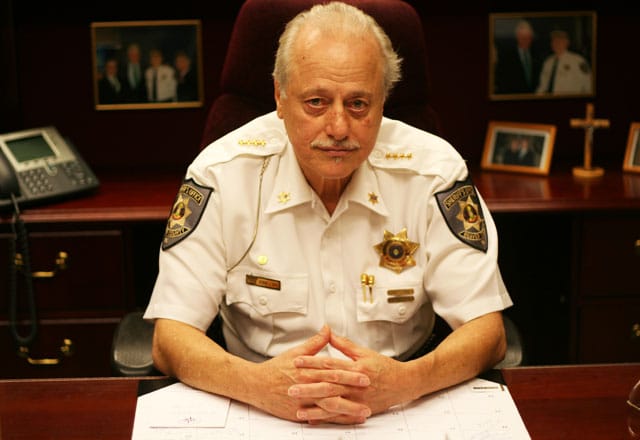 Beaver County Sheriff George David is now acting as his own defense attorney in a Contempt of Court petition filed against him by the Board of Commissioners.
Sheriff David filed his "Pro Se" (the legal term for self-represented) response to the county's motion with the court today, ahead of a hearing scheduled for Monday before Senior Erie County Judge John Bozza. David had previously been represented by Attorney John Havey, who withdrew from the case last month. Sheriff's Solicitor Myron Sainovich is precluded from representing David in the case due to a conflict of interest.
Judge Bozza issued a preliminary injunction against Sheriff David and his Deputies in February of 2013, directing them to cease and desist from performing private security services for outside organizations. The County alleges that Sheriff David continued to order his Deputies to conduct prohibited patrols and services, and is seeking to have the Sheriff and his Deputies found in contempt of court.
After County Commissioners first filed for the injunction in 2012, Sheriff David made public statements that he would not be stopped from performing private security services, reportedly telling the Beaver County Times' Jenny Wagner that "no commissioner, no judge, no one's going to tell me that I can't do it."
Sheriff David's response today is nearly verbatim to the one filed on Wednesday by Pittsburgh Attorney Eric Stoltenberg on behalf of the Deputy Sheriffs' Association. David's document appears to be almost entirely a copy/past of Stoltenberg's answer to the contempt petition, with "Deputies" simply being replaced by "Sheriff."
The Sheriff denies that his Deputies have been conducting patrols of various municipalities including Aliquippa, and also denies they are patrolling corporate properties owned by local real estate tycoon CJ Betters. The County insists that Sheriff David is hiding the truth, with the law department describing responses by David and his Deputies as "a creative manipulation of reality."
"The Sheriff has now filed a pleading in which he has included a signed verification," said Assistant Beaver County Solicitor Bernie Rabik. "By doing so, he has effectively waived any and all rights to invoke the 5th Amendment as he has done in the past in this case. Subject to an order by the judge, the County intends to depose Sheriff David as to all of the statements and claims he has made, under oath, in his Pro Se answer. Which, I might add, he very clearly did not write himself."
A contempt hearing has been scheduled for Monday, at which time the County is expected to ask for a continuance to allow them time to take depositions and subpoena documents from the Sheriff's Office.
"The County is prepared to depose 100 people if we have to," concluded Assistant Solicitor Rabik. "We're going to depose the Sheriff, his Deputies, CJ Betters, police officers… anyone we need to in order to get the truth out to the public."
Note: In the interest of full disclosure, this reporter is a named victim in criminal charges filed against Sheriff George David by the Pennsylvania State Police.