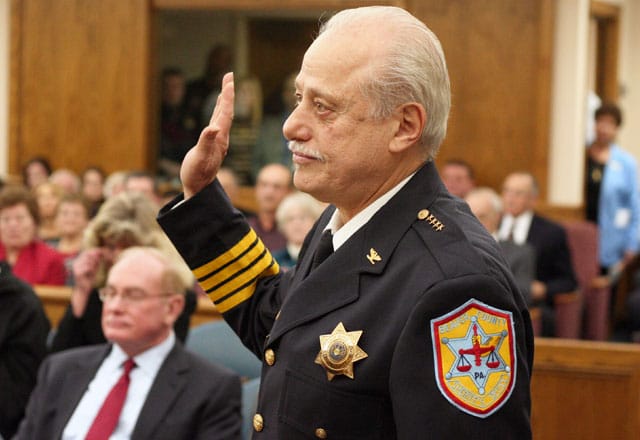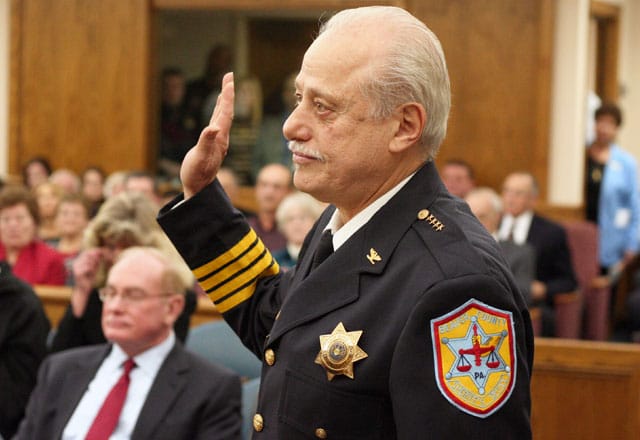 Beaver County Sheriff George David has asked the county's Public Works Department to construct a wall to further insulate him from his own secretaries, according to multiple courthouse sources. The bizarre move by David comes as the Pennsylvania Attorney General's Office has filed another motion asking a judge to revoke his bond.
Sources tell the Beaver Countian that employees for the county's Public Works Department were seen taking measurements in preparation for the construction of the wall. Those sources say First Deputy Jay Alstadt told the Sheriff's Office clerks that David "knew" they were the ones who kept informing the Pennsylvania State Police about his actions.
The wall would be built in a middle of a hallway leading to Sheriff David's personal office, and would prevent the secretaries and others in his department from seeing him sneaking individuals into the building through the sally port, bypassing courthouse security procedures. The wall would also prevent them from seeing David entering the criminal division of the Sheriff's Office, which a judge has ordered him to stay out of as a provision of his bond.
A bond revocation hearing has been set by Mercer County Senior Judge Francis J. Fornelli for April 14th at 10:30am.
A group of 5 secretaries who work in the Sheriff's Office have previously filed formal written complaints with the county about their alleged mistreatment by Sheriff David, including allegations that he unjustly disciplined them, failed to discipline others who have mistreated them, screamed at them in fits of rage, falsely accused them of committing crimes, and referred to them as "cunts."
In other news: The Beaver County Human Resources office has arranged for a Bullying Prevention Specialist to conduct a series of lectures on April 8th at the courthouse for all interested county employees.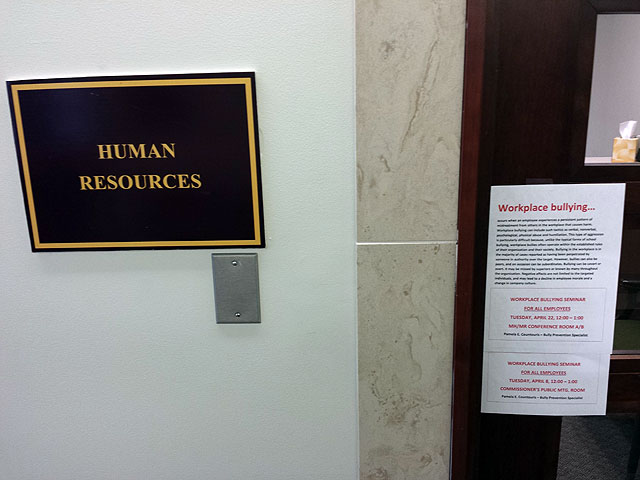 Note: In the interest of full disclosure, this reporter is a named victim in criminal charges filed against Sheriff George David by the Pennsylvania State Police.