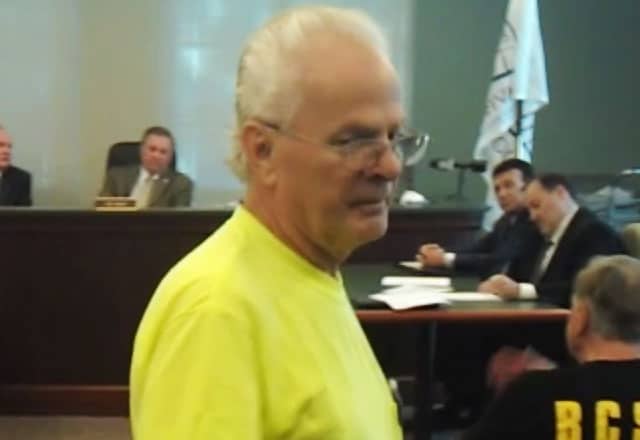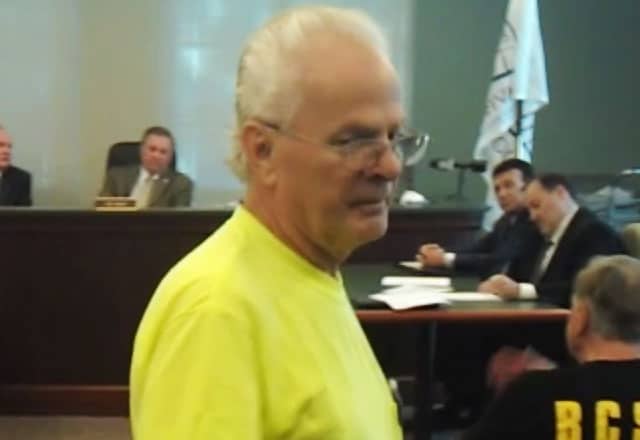 Sheriff George David raised concerns of county workers once again today, allowing a man currently awaiting trial to bypass the Courthouse's security protocols while entering the building.
Robert "Bobby" Williams, a long-time friend and political ally of the Sheriff, met with David in his office sometime around 1:30pm today.
Williams is currently awaiting trial on charges of perjury under the Pennsylvania Election Code, and is expected to accept a plea bargain from prosecutors in the case. The man stands accused of lying on an official nominating petition to appear on the May 21st Democratic primary ballot as a candidate for Aliquippa City Council.
Sources inside of the Sheriff's Office say Sheriff David's phone rang at 1:25pm today, before he got up and unlocked a secure door leading to the building's sally port. David then reportedly opened the sally port gate, allowing Williams into the courthouse without being screened at one of two public entrances to the building.
Protocols established by County Commissioners and court administrators require all courthouse visitors to walk through metal detectors and have their bags passed through x-ray machines before entering the building.
Several residents of Aliquippa had accused Williams of flashing a gun and using racial slurs earlier this year while visiting their home to collect signatures for his petition. Williams was not charged as a result of those allegations, although the incident did lead to a meeting between the NAACP, law enforcement officials, and the District Attorney's Office.
The controversy surrounding Bobby Williams arose after a series of investigative reports by the Beaver Countian raised serious questions about his residency and eligibility to run for office in Aliquippa. Following those reports, a group of residents from Aliquippa filed a lawsuit against Williams seeking to keep his name off of the ballot. Williams withdrew his candidacy one day later, and he was subsequently charged with perjury following an investigation by Beaver County Detectives.
Perjury under the election code is a first degree misdemeanor, punishable by a fine of not more than $10,000, imprisonment not exceeding five years, or both. Williams has a pre-trial conference scheduled in his case for December 19th.
Robert Williams has previously instructed this publication never to contact him again for comment, telling this reporter to "go fuck yourself."
Sheriff David raised similar security concerns earlier this year when Ohioville Police Chief Ronald Lutton, who is facing 64 felony charges, was ushered unrestrained in and out of a courtroom through restricted entrances and secured hallways to avoid members of the press.
Note: In the interest of full disclosure, this reporter is a named victim in criminal charges filed against Sheriff George David by the Pennsylvania State Police.