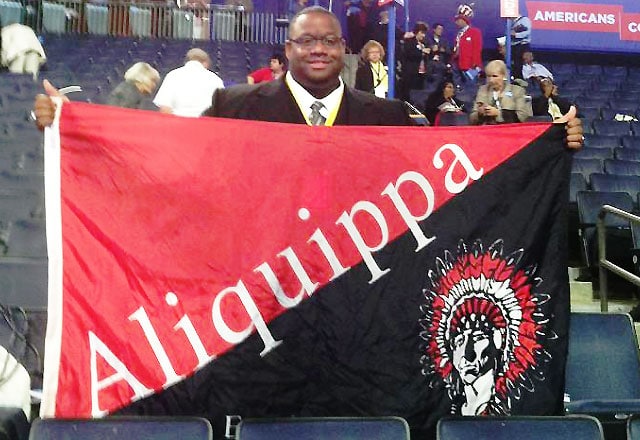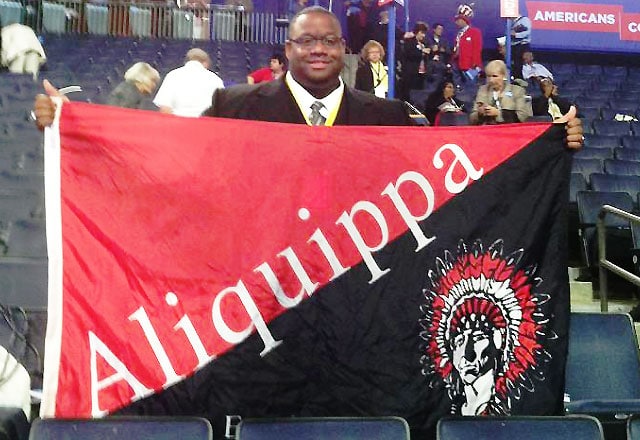 The Aliquippa Democratic Committee suffered a major loss last week when it was announced that their endorsed candidate for City Council actually won the election.
Robert Rager was endorsed by the Democratic Party in Aliquippa earlier this year, and defeated incumbent Democratic Councilwoman Ella Hudson in the primary elections. Hudson is politically aligned with Mayor Dwan Walker and his "One Aliquippa" movement, while Rager has been supported by Eugene "Salt" Smith, who Chairs the Aliquippa Democratic Committee. Mayor Walker views Smith as something of a political archenemy, with the two regularly butting heads over city government.
But as the Beaver Countian first reported back in September, Rager will be forced to decline a seat on Council due to provisions of the Pennsylvania Code which regulate Third Class Cities, including Aliquippa. State law forbids employees of a City from serving as members of Council, something the Democratic Committee didn't know when they endorsed Robert Rager, who works for the Aliquippa Water Authority.
Under Pennsylvania election law, it would be up to Council, not the Democratic Committee, to fill Rager's spot after he refuses the seat. Aliquippa City Council is currently controlled by members loyal to Mayor Walker and One Aliquippa, not Salt Smith and the Democratic Party.
After the Beaver Countian first ran its story outlining the problems with Rager's candidacy, Salt Smith began organizing a write-in campaign to defeat Robert Rager and place Matthew Mottes, also an Aliquippa Democratic Committee pick, into a seat on City Council. Robert Rager worked with other members of the Democratic Committee towards his own defeat by trying to convincing voters to write Matt Mottes on their ballots.
The Democratic Committee's choice of Mottes had raised eyebrows in political circles, as the 28-year-old write-in candidate has a criminal record, including convictions for disorderly conduct and being placed on probation for 4 years after being charged with assault.
Following the general election held on November 5th, Beaver County Elections Director Doreen Mandity determined that Mottes came up short by just 17 votes. The final official tally announced late last week showed Rager with 445 votes and Mottes with 428.
"If you asked around the polls that day, a lot of people didn't know who Matt Mottes was — the people that were pushing him knew, but the voters didn't know," said Aliquippa Mayor Dwan Walker. "They just listened to Salt Smith and the Democratic Party. When Salt said he was a good kid, they thought he must be a good kid. The voters didn't do their homework. I was outside the polls telling people about Mottes and if I wasn't he would have gotten elected […] That's how much Salt hates me, he tries to get someone like this guy put on Council just out of spite."
"I am 75 years old, I don't have time enough left on this earth for me to be hating anybody," Salt Smith told the Beaver Countian. "If anybody disagrees with Dwan Walker they're immediately put on his shit list. I am the Chairman of the Aliquippa Democratic Committee, and the Committee voted unanimously to endorse Matt Mottes. My job then was to support him. The Mayor can't understand that."
Salt Smith said he had no intentions of trying to hurt Dwan Walker, and said the past election proved instead that Mayor Walker had become obsessed with him.
"The Mayor should start worrying about doing a good job for the city instead of worrying about me," said Smith. "I'm retired. Dwan's just looking for someone to blame because he's not being successful, so he has to tell people that I'm keeping him from becoming successful […] He came up with the slogan One Aliquippa. Who is this one in One Aliquippa? Dwan Walker? Is he the one? He thinks he's the only one. I did this, I did that, I did this… What ever happened to we? Why is it never about us? It's always about him, and he doesn't want to hear that […] Look at this story, he thinks everybody is out to get him, everybody is out to hurt him. I was cheering for him, but I wasn't cheering for him personally. I wasn't cheering for him to accomplish something as an individual — I was cheering for him to be successful for the city. Dwan wants his own personal cheerleaders instead."
With Mottes losing his attempt at a write-in victory, and Rager being forced to decline the seat he won, it will now be up to the newly elected Council, loyal to Mayor Dwan Walker, to appoint someone to fill the vacancy.
"We want someone who's going to be engaged, who is going to be accountable for their actions," said Mayor Walker. "We want someone who is going to stand for the city, who is going to stand for the people. We want someone who is trying to do the right thing."
Mayor Dwan Walker said a final decision hasn't been made on who that person will be, but did say there is one candidate he has in mind as a front runner… incumbent Councilwoman Ella Hudson.