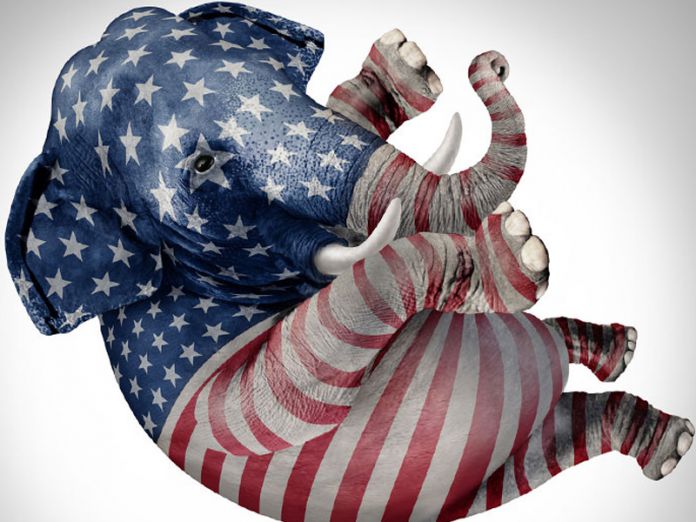 Beaver County Republican Committee Chairman Chip Kohser has tendered his resignation effective immediately.
Kohser's departure from party leadership follows an investigative report by BeaverCountian.com on August 29 that first exposed a series of racially charged social media posts made by then-party secretary Carla Maloney.
Maloney's Facebook rants referred to African American NFL athletes as "baboons," suggested they should go back to Africa, and urged "white people" to "stop paying their salaries."
Although Kohser originally denied having known about the posts, former party chairman Carla Yacoviello told BeaverCountian.com she advised him of Maloney's Facebook comments at the time they were made several months ago. Maloney resigned from the party's executive committee on August 31, but Kohser remained.
Republican Commissioners Dan Camp and Sandie Egley then began publicly calling for Kohser's resignation, but the Republican Executive Committee stalled in taking official action at an emergency meeting held on September 1. A second emergency meeting scheduled for the morning of September 8 was abruptly cancelled.
The Republican Committee now has a meeting scheduled for this Thursday to vote on new party leadership.
Chip Kohser's resignation letter in full:
As I reflect on the events that led to my drafting this letter, I became overwhelmed with concern for my country. We have allowed hatred, anger, and fear of a few to divide the nation that is known as a melting pot and light of the world. I have faith that we as Americans are better than that. I honestly believe that we all have the same goals, "the opportunity for life, liberty, and the pursuit of happiness." It is only natural that we have varied opinions on how best to achieve these goals, but perhaps we all need to reflect on the compromises that our forefathers made to make America "the City on the Hill." With this in mind I am saddened at the lack of respect for human dignity exemplified in Mrs. Maloney's ignorance and in the vile comments I received in response.
Two years ago I was entrusted with Chairmanship of the Republican Committee of Beaver County (RCBC). I took this position not out of ambition or self-importance, but with a servant's heart. My hope was to lead my party in a direction that would help elect officials who would work with the same sense of service for the citizens of Beaver County.
In regards to Mrs. Maloney's comments, I in no way sympathized with or found them acceptable in any way. I dealt with the situation within 24 hours and chose to do so privately. I accept responsibility for my silence when she was later elected Secretary of the RCBC, but I assure you it was not acceptance or an attempt to hide the facts in any way, but simply I forgot. As many know our two Republican commissioners have called for my resignation. My pride tells me to fight, but I recognize that forcing a vote regardless of the conclusion will only divide our party and our county more. After much prayer and reflection I am also conscious that the last two years have been a tremendous sacrifice on the time shared together between my wife and me.
With all of this in mind, I tender my resignation as Chairman of the RCBC, and I do so with confidence that our new leadership team will see our conservative values and goal of good government will make Beaver County reflective of the place that I have grown to love and call home.
In closing, I urge all local leaders to use this experience to come together and talk, and discuss with open dialogue to bring our community together, outside the political platform of Democrats and Republicans, but to the selfless concerns of the people. Abraham Lincoln said it well, "A house divided against itself cannot stand."
Chip Kohser