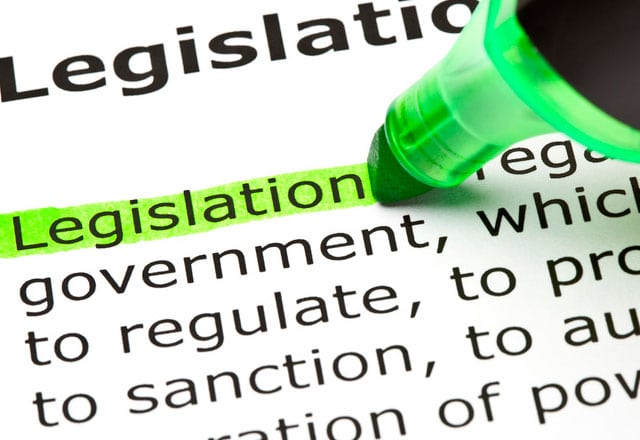 State Representative Jim Marshall and a spokesman for State Senator Elder Vogel have confirmed there was a meeting between the local delegation to Harrisburg and Sheriff George David, as the Beaver Countian first reported earlier in the week. Marshall also confirmed he'll be proposing legislation that would allow Sheriffs to legally perform private security services for corporations and other outside entities.
"The county delegation gets along pretty well, and we were contacted about having a meeting by Sheriff David. The meeting was billed as being about county code, and also school security in the wake of the tragedy in Connecticut," said Joe Weidner, Senator Vogel's Communications Director. "I think our office was asked to hold the meeting just because we had the biggest meeting room. We listened to the Sheriff, who talked about several things, one of which included his impending trial."
But Weidner said that Senator Vogel has no plans to support proposals made by Sheriff David at the meeting. "I want to let the record be straight that Senator Vogel is not working on, and is not introducing, legislation to change the Pennsylvania County Code."
At least one of the representatives who was at the meeting said he intends to do exactly that.
"Yes, I will be submitting legislation," Representative Jim Marshall told the Beaver Countian. "But this isn't specifically to let Sheriff David do something … I think the Sheriffs Departments state-wide should be able to contract out to help with security."
Representative Marshall confirmed to the Beaver Countian that he met privately with Sheriff David before the meeting at Senator Vogel's Office to discuss the possibility of legislation. "He said Sheriffs have been at school districts, in processions for fallen police officers, and similar events." Marshall said his legislation will allow such activities to continue, "Commissioners would still have to sign off on the work, and there has to be compensation." He added the legislation he intends to introduce may never find its way into law, "it's hard to say if this bill will even get out of committee."
A union representing Pennsylvania State Police Troopers have actively opposed similar legislation in the past.
"I am sure Sheriff David is glad that I support the Sheriff's Association," said Marshall. "But the world does not revolve around him."
Joe Weidner emphasized that Vogel has had no private meetings with Sheriff David. "The only other time the two have spoken was probably just casually at community events, where you see all of the usual suspects," Weidner laughed. Weidner also stressed that Senator Vogel would never agree to any "quid-pro-quo" in exchange for crafting legislation.
Representative Marshall stressed that he wouldn't either.
Marshall said it is "absolutely a coincidence" that David hired Steven Montani, his brother-in-law, just days after he submitted a proposal to fellow lawmakers back in 2009 that would have given Sheriffs full law enforcement powers. "I had no ability to get Montani on in the department, nor would I."
He also said it's a coincidence that his brother, Robert Marshall, was elected Chairman of the Aliquippa Democratic Party earlier this month, just days after he told David he will submit legislation allowing Sheriffs to perform security services for corporations. "I was as shocked as anybody that he ran for this … I am not sure why he ran for it. We didn't discuss it. I would have recommended that he didn't spend his time doing that. But he's going to do what he wants to do, regardless of how it impacts me. I am not my brother's keeper." Representative Marshall said he was surprised his brother won the election. "I am curious as to what Mayor Walker has done to lose so handily in his own municipality." Aliquippa Mayor Dwan Walker was the only candidate for Chairman running against Steve Marshall, after several others who had expressed interest suddenly dropped out of the race.
Sources inside of the Democratic Party have told the Beaver Countian that Sheriff David and his allies worked behind the scenes to help elect Robert Marshall as Chairman.
Representative Marshall said he was also surprised to learn that county officials have said they felt pressured to drop their lawsuit against Sheriff David. "I feel that I have a very good working relationship with the commissioners, and am surprised they would feel any sort of pressure. I am not pressuring them to do or not do anything," said Marshall. "We have not discussed [the lawsuit] at all, not specifically. Probably not at all. I was with them last night and we didn't discuss it." Marshall said he was unsure of the relationship other local lawmakers may have with the county.
County Officials have told the Beaver Countian they felt pressured to drop their lawsuit against Sheriff David after learning of the meeting between state representatives and Sheriff David.