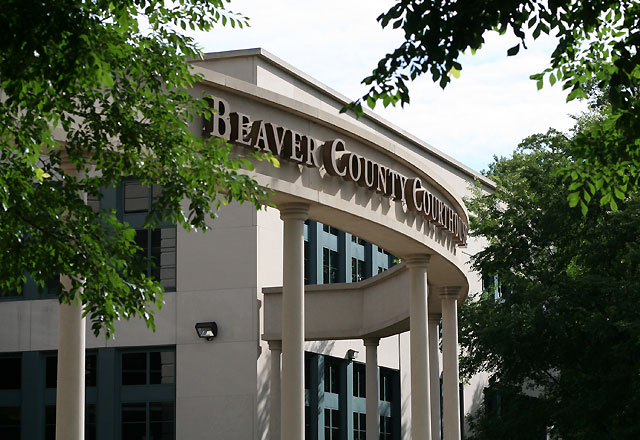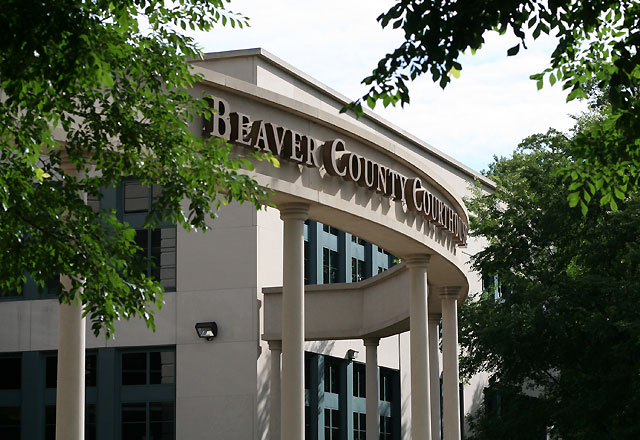 Beaver County Prosecutors are seeking the death penalty against two men charged with the beating death of 82 year old Daniel Santia of Hopewell.
The Beaver Countian was the only news organization present in the courtroom today for the formal arraignment of 25-year-old Joseph Arlott on charges including criminal homicide. Another man, 22-year-old Beau Chermer, has also been charged with homicide in the case.
"Your honor, we have a notice of the Commonwealth's intention to seek the death penalty in this case" announced Assistant District Attorney Frank Martocci, who will be prosecuting the case along with ADA Brittany Smith. "The two aggravating factors we intend to prove are that this offense was committed during the perpetration of another felony offense […] The second being that Mr. Santia was killed by means of torture."
According to a police report, on April 29th at around 6pm Arlott and Chermer came to Mr. Santia's front door and forced their way into his home. Police allege the pair then sprayed Mr. Santia in the eyes with a chemical substance, pushed him down a flight of stairs, then bound and beat him with a miniature bat. Police say the two also sliced and poked at Mr. Santia with a sharp object.
He was discovered by his caretaker at 11:30am the following day.
Mr. Santia told police the intruders were asking about money, and he believed they were referring to a suitcase (containing $13,000) his grandson had left at his house. Police say his attackers were unable to find the suitcase, but took gold jewelry and other money from the home.
He remained hospitalized following the incident until his death some three weeks later. Prosecutors contend he died as a direct result of the attack.
Joseph Arlott is being represented by Assistant Public Defenders Kevin Kindred and Thomas Phillis.
President Judge John D. McBride scheduled Arlott for trial on November 13th. Six members of Mr. Santia's family were present for the proceedings. Seats behind the defendants' table remained empty. Arlott was emotionless throughout the proceeding.
Beau Chermer saw his formal arraignment postponed today as Dennis DiMartini, his court appointed attorney, was occupied defending another homicide case in front of a jury. Chermer was brought into the courtroom briefly and told his proceeding had been rescheduled.
Prosecutors say they will formally announce their intention to seek the death penalty against Chermer during his rescheduled arraignment.
The District Attorney's Office is asking Judge McBride to consolidate the cases against Arlott and Chermer, enabling them to prosecute the two defendants together at one trial. A decision on that motion is currently under advisement by the court, and a hearing in the matter will likely be scheduled.
"We feel it is justifiable to have a jury make a decision on the death penalty given the circumstances of this case" District Attorney Anthony Berosh told the Beaver Countian after the hearing.
"It's a capital request" said defense attorney Thomas Phillis following the arraignment, "but by the elements of the crime it's not even close to being a capital case."
"I haven't seen anything that even shows premeditated murder" added defense attorney Kevin Kindred.
Another defendant in the case, 19-year-old Samantha Greno, was charged with assault, conspiracy, robbery and other offenses, but is not being charged with homicide.
Joseph Arlott and Beau Chermer will remain confined to the Beaver County Jail without bail pending trial.