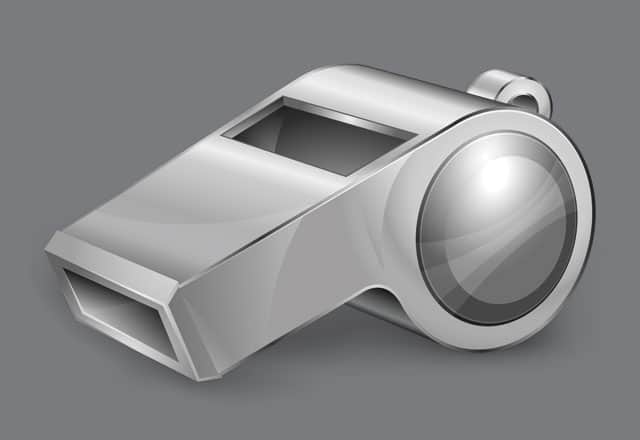 An Ohioville Policeman has filed a lawsuit against the town and several of its officials, after the officer said he was retaliated against for sparking a public corruption investigation into his department's chief.
Officer Nevin Beatty alleges that after going to the Pennsylvania State Police with evidence Chief Ronald Lutton had been bilking taxpayers by falsifying time sheets and hearing notices, officials in the town began retaliating against him. The lawsuit names Ohioville Borough, Ohioville Police Department, Chief Ronald Lutton, Assistant Chief Mark Smilek, and Mayor John Szatkiewicz as defendants, both in their official capacities and as individuals.
The complaint alleges that Officer Beatty was admonished by Borough Solicitor Paul Steff for initiating an investigation by State Troopers, "[Officer Beatty] and Solicitor Steff communicated by telephone regarding [Beatty's] complaints to the Pennsylvania State Police. Solicitor Steff expressed his displeasure and anger with [Officer Beatty's] decision to contact the Pennsylvania State Police … Withing one week of [Officer Beatty's] telephone conference with Solicitor Steff, [Chief] Lutton contacted the Ohioville Borough Police Department and sought to amend his prior payroll submissions."
Officer Beatty said as a result of his report to the State Police, he had his hours and shifts reduced, was denied a promotion, was threatened with termination and suspension, was improperly suspended without pay, was impaired and prohibited from performing his job as a policeman, and was subjected to harassment. The officer alleges that retaliatory actions were meant to intimidate and tamper with his role as a witness in the investigation against Chief Lutton, and were a result of his "refusal to make unsworn falsifications to the Pennsylvania State Police in order to exculpate [Chief] Lutton.
Beatty is seeking reinstatement to his position as an officer in the Ohioville Police Department, payment of back wages and benefit, along with punitive damages and attorney's fees. Officer Beatty is being represented by the Pittsburgh lawfirm of Wayman Irvin & McAuley, and the law office of Joel Sansone.
The Beaver Countian has published a series of investigative reports into the alleged actions of Ohioville Borough Officials:
Retaliation? Officer Removed From Schedule After Sparking Corruption Probe
District Attorney's Office Approves Private Complaint Against Officer
Man: The Mayor Had Me File A Complaint Against Officer Beatty
Ohioville Mayor Files Harassment Complaint Against Beaver Countian
Man Who Filed Complaint Against Officer Becomes Belligerent At Court
Leaked: Internal Emails From Ohioville Police Department Raise Questions
Photos At The Center Of A Private Criminal Complaint Against Officer