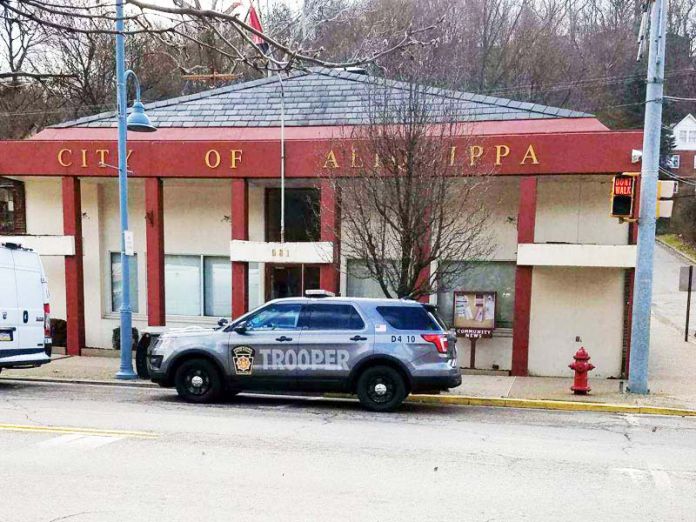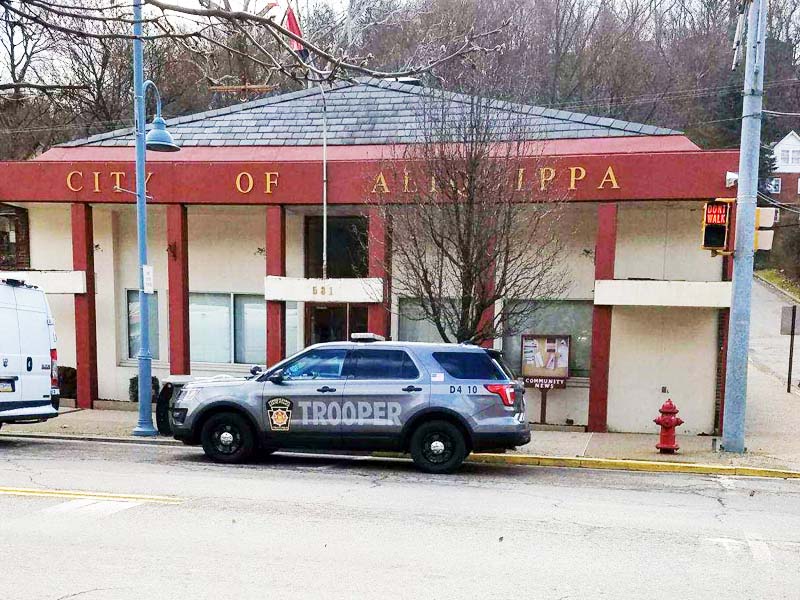 The Pennsylvania State Police have executed a search warrant at the Aliquippa City Building as part of ongoing investigations into corruption in Beaver County.
"We are currently executing a sealed search warrant at the City of Aliquippa Building," confirmed State Police Lieutenant Eric Hermick when contacted by the Beaver Countian. Hermick did not provide additional information as to what investigators are hoping to find.
As of the time of this report the Aliquippa City Building is closed to the public.
The Beaver Countian will have further information in future articles, but has previously provided exclusive investigative reporting about the ongoing probes.
See Also:
– Aliquippa Mayor Dwan Walker Refusing To Cooperate With State Police Investigators
– State Grand Jury Convening Next Week On Alleged Corruption In Beaver County
– FBI Among Agencies Conducting Years-long Investigations Into County Corruption