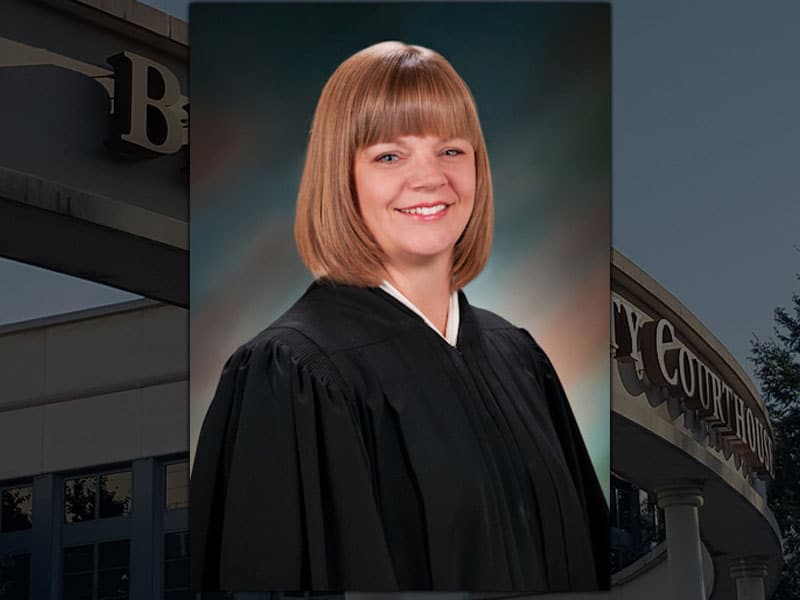 The Pennsylvania Bar Association has given its coveted "highly recommended" rating to Beaver County Common Pleas Judge Deborah Kunselman for a position on the Superior Court. Voters across the state will be electing judges to fill four positions on the court this year.
The state bar association issued the following statement about Judge Kunselman:
"The candidate serves as an administrative judge for the Civil Division of the Beaver County Court of Common Pleas. Prior to her tenure on the court, she was a litigator practicing in a variety of areas, including family law and employment discrimination. From 1998 to 2005, she served as Beaver County solicitor. She was elected to the Court of Common Pleas in 2005. During her tenure on the bench, she has been responsible for a variety of judicial efficiencies, including clearing up a significant docket backlog. She was also responsible for the implementation of the Beaver County involuntary commitment program for minors requiring drug and alcohol treatment.
"Her colleagues describe her as professional, knowledgeable, fair and prepared. The candidate has a writing style that is clear and easy to follow. She has extensive community involvement and has taught courses for both professional and lay audiences. Because of her experience as a practicing attorney, extensive teaching experience, proven record of judicial leadership and strong dedication to improving the quality of justice, the commission is confident that the candidate would serve with distinction as a Superior Court justice and highly recommends her candidacy."
Judge Kunselman's completed questionnaire submitted to the bar association as part of its consideration process can be read here.
While the Pennsylvania Bar Association bestowed its "highly recommended" rating on Judge Kunselman, the other major contender for Superior Court from Western Pennsylvania did not fair as well. Attorney William F. Caye II of Allegheny County was rated as "not recommended" by the association, which accompanied its review with a scathing statement about the candidate:
"The candidate was admitted to the bar in 1994 and worked as a law clerk for a U.S. District Court judge. From 1995 to 1998, he was as an assistant district attorney. In late 1998 and 1999, the candidate was an associate at several law firms and performed work that primarily focused on criminal law and juvenile delinquency. Between 1999 and 2005, he was as a solo practitioner focusing on transactional and regulatory compliance law. From 2006 until 2015, he worked as a prosecutor in the Child Predator Unit in the Pennsylvania Attorney General's Office. After working his way up to senior deputy attorney general, he left the Attorney General's Office and returned to private practice.
"After reviewing the candidate's record and based in part on his interview, the commission has concerns about the candidate's presentation skills, his temperament, his inability to accurately recall events and his overall writing skills. Some attorneys who know him questioned his work ethic and judgment. During the interview, the candidate was evasive when responding to direct and pertinent questions. At times when pressed for answers, he raised his voice inappropriately. When questioned about past instances of his reported courtroom behavior, the candidate blamed the court and other counsel, failing to take any responsibility for his actions. This and other responses displayed a lack of professional maturity and raised questions about his temperament and collegiality. The candidate also demonstrated an inadequate awareness about the Superior Court's operations. For example, when asked about how he might change the court, he suggested that it should become less formal and more accommodating for postponements, less strict about time limits during oral argument and more accommodating to the litigants. When asked to reconcile how his suggestions would impact the court's already heavy caseload, the candidate was unable to provide an intelligible answer. With regard to his writing skills, the candidate's responses to the questionnaire provided no indication that he has any cognizance of a formal writing style. The candidate's other writing samples were also problematic, demonstrating a lack of ability to convey thoughts in a concise and clear manner.
Based on all of the above, the commission does not recommend his candidacy for Superior Court."