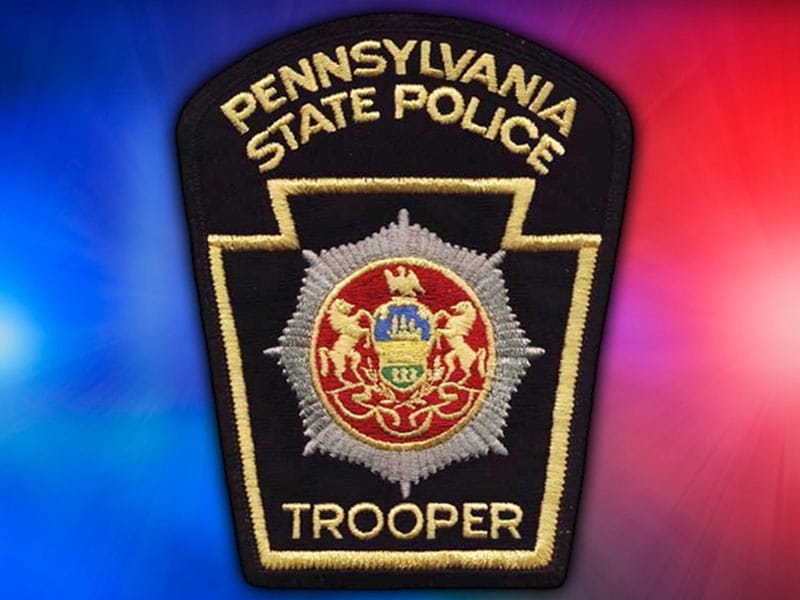 A commanding officer with the Pennsylvania State Police has gone on-the-record with the Beaver Countian, disputing claims made by Beaver County District Attorney David Lozier during a budget meeting held with Commissioners last week. State Police say many of the functions currently being performed by the Beaver County District Attorney's Office are an unnecessary burden on county taxpayers because the state already has resources in place to handle the job if asked.
State Police Lieutenant Eric Hermick is the Criminal Investigation Section Commander of Troop D, which covers Beaver, Armstrong, Butler, Lawrence, and Mercer counties. Hermick told the Beaver Countian that claims made by District Attorney David Lozier about his agency's resources during a budget meeting with Beaver County Commissioners last week are untrue.
District Attorney Lozier is seeking a budget increase for next year, in part to fund equipment for his office's SWAT team (referred to as the Beaver County Emergency Services Unit). Commissioner Sandie Egley had suggested during the meeting that Pennsylvania State Police could be handling active situations that require a SWAT response, rather than having Beaver County fund a SWAT team of its own through the District Attorney's Office. Lozier responded to Egley by saying State Police have far too long of a response time to be of practical use, insisting the one time State Police SWAT were called out while he was in office they took 4 hours to show.
Lt. Hermick told the Beaver Countian that District Attorney Lozier was referring to an incident from March of last year, in which shots were fired by a suspect at municipal officers in Ohioville Borough.
"In response to what is being printed about the State Police response time, it is totally inaccurate and disheartening for the public to be told by the District Attorney we had that long of a response time. That is false," Hermick said after reading Lozier's statements in the Beaver Countian. "We were notified about the incident by the Assistance Police Chief of Ohioville who was pinned down by gunfire. District Attorney Lozier did not call us, we called him to notify him about the incident […] It did not take 4 hours for us to get there, State Police were on scene while shots were still being fired [by the suspect]."
Hermick said negotiators then spent hours talking with the perpetrator, who was held up in his house, attempting to bring the situation to a conclusion without the use of force.
"There were negotiations with the violent actor in an attempt to solve the situation," said Hermick. "Over time, communications were lost and a decision was made to bring in additional State Police assets, which included a highly trained sniper."
Ultimately, it was the Pennsylvania State Police sniper — not the Beaver County ESU Team — who brought an end to the dangerous situation.
Lt. Hermick said the vast majority of incidents do not require the deployment of a SWAT team.
"The public needs to be reassured that State Police have the resources to respond to these emergencies," he said. "Most shootings that occur are over between 2 and 7 minutes after they start, so no SWAT team can get there. It is usually up to first responders to neutralize that threat […] Each and every one of our officers are trained and equipped to handle active shooter situations and address threats immediately as they occur."
Hermick said Pennsylvania State Police have specialized response vehicles — including helicopters and heavily armored assets — that Beaver County does not have, and the training his Community Emergency Response Team (CERT) receives and routinely practices is far above that of Beaver County's ESU.
Lt. Hermick said he believes all that Beaver County needs to provide for itself is a small group of municipal officers who have "a little bit more training than the average officer" to assist in serving warrants as needed.
In addition to providing SWAT services, Lt. Hermick said the Pennsylvania State Police is well positioned to handle investigations of major crimes occurring in Beaver County as well, something currently being handled by County Detectives and funded through the county budget.
"Before the county detectives grew their forces, State Police handled most of the homicide cases in Beaver County, as we still do in most other counties," said Hermick. "We have a major case team that handles those investigations and members of that team have specialized expertise in areas like interviewing and evidence collection […] Our team is very successful in solving and gaining convictions in these cases."
Hermick said the state has resources to bring to bear on investigations that Beaver County does not.
"We can attack murder investigations shift after shift around the clock if we need to because we have resources that a county can not maintain for itself," he said.
Lt. Eric Hermick told the Beaver Countian that his agency provides all of its services at no cost to a county's budget if it is asked. Commissioner Sandie Egley said she plans to meet with Hermick to talk about how the county can begin working more closely with the Pennsylvania State Police moving forward.
"Fortunately for me, when I went up to the Pennsylvania State Police Barracks at the beginning of my term — to report crime in county government — I got Lieutenant Hermick's phone number," said Egley. "He will be hearing from me again soon so we can sit down together and discuss how we can work to save taxpayers money. I welcome this opportunity and think people need to hear about how they've been paying for a complete duplication of services. There is a wrong perception that the county has to be the one doing these things — the District Attorney should get back to doing what it is he should be doing, that's prosecuting cases. We all have to learn where our boundaries our; his office got outside of those boundaries and we need to bring him back in."
Commissioner Dan Camp declined comment for this report.
Listen To Commissioner Egley And District Attorney Lozier Discussing State Police:

(Note: This audio is being published as received by the Beaver Countian from the county in response to a Right-to-Know request. It was recorded at a slower-than-spoken speed by an administrative assistant for the Board of Commissioners to aid in the taking of official minutes.)
See Also:
– District Attorney Lozier: State Police Conducted An "Unauthorized Investigation" Into County Corruption
– Commissioners Egley And Camp At Odds With District Attorney As Lozier Sparks Turf War With State Police
– District Attorney Defends Decision Not To Charge Treasurer Javens For Violating State Disbursement Law