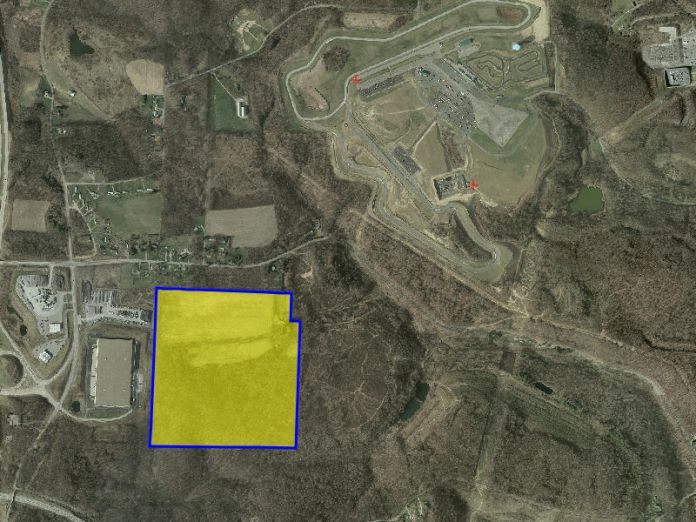 Officials identified a final mini-casino location in Big Beaver Monday, but the state licensing process requires a long, multi-layered review process that may or may not result in its approval.
Part of that long process is an investigations and enforcement unit review that may take into account the fact that the casino's former owner, Louis DeNaples, has been attending mini-casino-related meetings despite a state ban on his doing business with gaming.
An official from the state Gaming Control Board Monday reiterated his previous comment to BeaverCountian.com that DeNaples' involvement is being investigated.
"Per your reporting, the PGCB's Bureau of Investigation and Enforcement is looking into the matter. I cannot comment further," said Doug Harbach, the gaming board's director of communications.
BeaverCountian.com also received a request for further information about DeNaples from a senior investigator with the gaming board. He was referred to prior published stories.
Mount Airy Casino & Resort, the state's only family-owned casino, won a competitive bid for a mini-casino license from the state in February. The company bid a total of $23.6 million to open a facility it's calling Mount Airy Pittsburgh, which would operate 750 slot machines, 30 table games and high-limit area with a buffet and sports bar, according to its press release.
The Big Beaver site chosen is located off of Fairlane Boulevard, near the intersection of I-376 and the state turnpike. The 100-acre commercially zoned site was acquired last year by BiKop LP for $3 million, and was initially planned to house warehouse space. BiKop is a company controlled by developer Pat Nardelli, a partner in Castlebrook Development Group. The press release stated that Mount Airy will purchase the land, but did not provide any details on the price tag.
Mount Airy was founded by DeNaples, who was indicted by a Dauphin County grand jury in 2008 on four perjury charges for allegedly lying about mob ties when he was granted its license for its Poconos site in 2006.
DeNaples agreed to turn over legal control of Mount Airy to a trust headed by his daughter Lisa in 2009 in exchange for the dismissal of the charges against him. The state also banned him from any further contact with or profit from gaming.
But county officials in Beaver and Butler counties confirmed that Louis DeNaples attended meetings about the mini-casino.
Harbach said he found out about Mount Airy's location decision Monday through its press release.
Mount Airy has until Oct. 12 to submit its full application, which will include its chosen location site, Harbach said.
But that application is far more extensive than just the site location. It's a "rather lengthy" document that must include project details including its funding, traffic mitigation and infrastructure, Harbach said.
That application will go through a bureau of licensing review of deficiencies, which must then be addressed. Then it will go through the investigations and enforcement unit review. After that, the gaming board will have a public hearing in Big Beaver for public and written comments. Then it will finally go back before the gaming board for final approval.
Harbach couldn't estimate how long that will all take. The state's initial casinos went through an approval process that took up to a year. But Harbach said that because Mount Airy is a "known entity .. that's not starting from scratch" the process will likely be shorter than that.
"All applicants have to go through a great deal of scrutiny," Harbach said.
Mount Airy's press release anticipated breaking ground at the end of the year, and a grand opening in late 2019.
Harbach said there is no issue with it beginning construction as long as it has all of its necessary local permits, but the casino operation will depend on the gaming board's final decision.
Shannon Steele, Big Beaver's solicitor, said no members of the public have turned out to council meetings to express opinions on the development. "Now we may (have them) because of the announcement made today," she said.
Steele said the borough council was unanimous in its support of a resolution to permit casino activity. Steele said no permit applications have been applied for yet by the developer.
The property will be designed by the Friedmutter Group, which also worked on The Cosmopolitan resort in Las Vegas. The release noted that future plans include a full-service resort hotel, convention center, fine dining restaurant, pool, spa and salon.
"We envision the casino as just the start of building something truly special for the tri-state area," Lisa DeNaples was quoted as saying in the release.
"Imagine not just a casino, but a destination that raises industry-wide expectations and standards – serving as a phenomenal gathering space for celebrations and live entertainment and bringing upwards of 700 jobs to regional residents," she said.
BeaverCountian.com's John Paul contributed to this report.