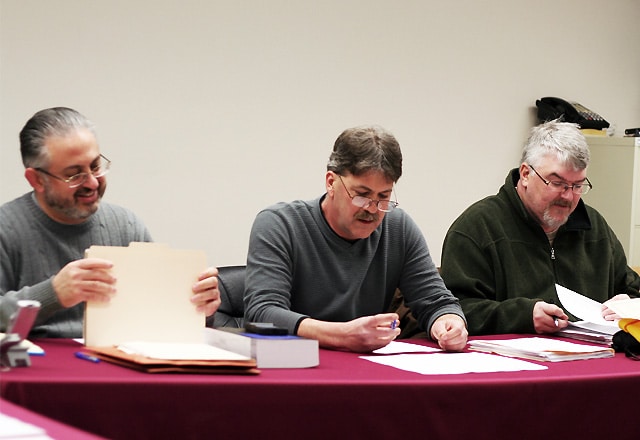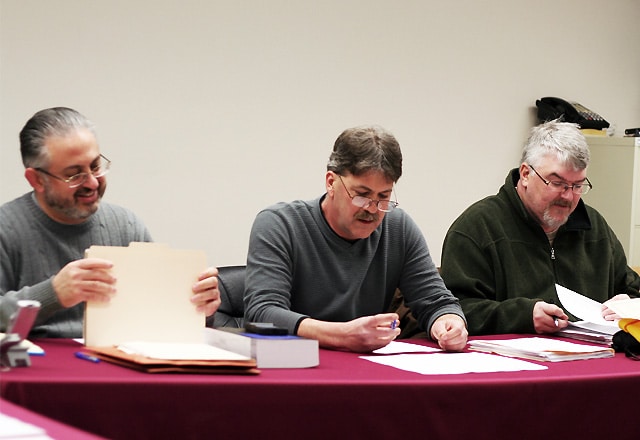 A newly minted Ohioville Borough Council voted unanimously last night to allow embattled Police Chief Ronald Lutton to retire.
Chief Lutton had been suspended without pay for nearly a year, after being arrested by the Pennsylvania State Police last February on 64 counts of felony forgery. A public corruption probe sparked by Ohioville Officer Nevin Beatty allegedly revealed the man had been bilking taxpayers out of tens of thousands of dollars by forging court documents to augment his timesheets.
Officer Beatty subsequently filed a lawsuit against the town and several of its officials, alleging he was retaliated against for approaching the State Police as a whistleblower.
Although several council members had said they wanted to fire Chief Lutton for misconduct, Ohioville Borough Council ultimately voted unanimously to accept his letter of retirement following a contentious executive session which lasted about an hour.
Ronald Lutton has tentatively accepted a plea agreement with prosecutors that would see him serve a period of probation and pay restitution to taxpayers. Court records show Lutton's next hearing date is scheduled for March 3rd. He is being represented by defense attorney Myron Sainovich.
Council took no action to replace Chief Lutton, instead voting to reappoint Officer Mark Smilek to Assistant Chief. Smilek has been serving in the capacity of Acting Chief since Lutton was placed on suspension.
In other news, attorney Paul Steff was reappointed as Ohioville Borough Solicitor last night over dissenting votes by newly elected Councilmen Richard Jackson and Lucas Hill.