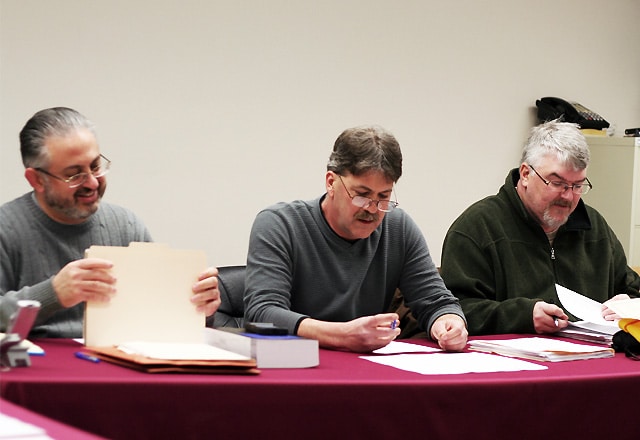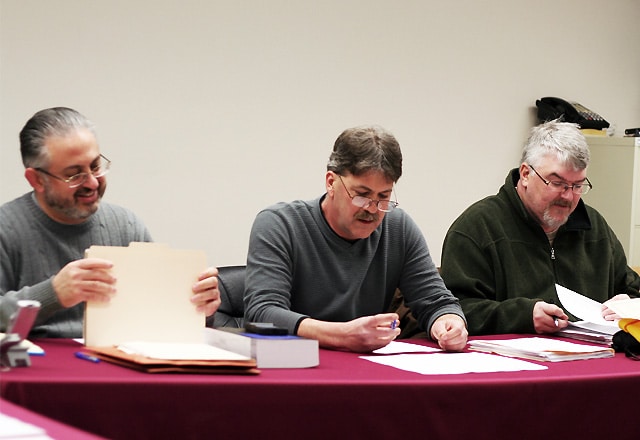 Ten weeks after Ohioville Borough Council voted to suspend a man who previously blew the whistle on the town's former police chief, Officer Nevin Beatty remains off duty as his future with the department remains unclear.
Officer Nevin Beatty has been on a suspension by Ohioville Borough since March 17th — his third such suspension from duty since the officer went to the Pennsylvania State Police with evidence former Chief Ronald Lutton had allegedly been stealing from taxpayers by falsifying time sheets and hearing notices. Beatty has lawsuits pending in state and federal court against Ohioville Borough and several of its officials, alleging he was retaliated against.
Acting Chief Mark Smilek presented a list of alleged policy violations by Officer Beatty to Mayor Karl Anthony and Borough Solicitor Paul Steff back on March 17th. Mayor Anthony suspended Beatty pending termination as a result of Smilek's complaints. The next day on March 18th, Ohioville Council held their regular meeting in which they voted 4-2 to uphold Mayor Anthony's suspension of Beatty (with Councilmen Hill and Jackson voting no) and at the same time promoted Assistant Chief Smilek to the position of Chief.
But what Council didn't do, was vote to terminate Officer Beatty.
Sources inside of Ohioville Borough tell the Beaver Countian that the efforts to terminate Officer Beatty were thwarted after two Council members (Hill and Jackson) conducted their own independent investigation into the complaints made by Smilek against the officer, finding many of the accusations to be unsubstantiated. The alleged wrongdoings by Officer Beatty date back to 2012 and 2013; a list of incidents which he was not disciplined or reprimanded for at the time they allegedly occurred. The list does not contain any incidents from this year.
In one of the complaints made by Smilek against Beatty, he accused the officer of failing to appear at taser training on March 18, 2013 as directed. But sources tell the Beaver Countian that council members went through the officer's time sheets and discovered that Beatty was at CPR training that day and could not have attended the taser training course as well.
In another incident, Smilek said Officer Beatty refused to cooperate with the Pennsylvania State Police in late August 2013 about an investigation into an alleged death threat that a confidential informant heard was being made against several officers. But the State Police confirmed that Beatty had indeed been cooperative, and one Trooper even acted as a job reference for him.
Other alleged violations include Officer Beatty's failure to properly investigate cases that had been assigned to the part-time officer, although sources say council members found several of those incidents corresponded to a time when the officer was suspended or when the officer's hours were drastically cut by Smilek down to approximately 4 shifts per month (Beatty had previously been working nearly 40 hours per week on average).
Smilek also accused Beatty of wearing jeans to Central Court back on November 29, 2012 as one of the reasons for his recommended termination.
Sources say Beatty has been sent no notices from Ohioville Borough about his continued suspension from duty, hasn't been told how long the suspension may last, and Council hasn't mentioned him in any of its public meetings since March, leaving the officer in a legal limbo.
Officer Nevin Beatty had never been disciplined by Ohioville Borough before he came forward with the allegations against former Chief Ronald Lutton. Longtime Ohioville Borough Secretary Maureen Hapach resigned at the end of April, alleging she was being mistreated by Solicitor Paul Steff, who she accused of organizing retaliatory acts against Officer Beatty while actively advocating for former Chief Ronald Lutton.
Ohioville Borough is currently the subject of an investigation by the Pennsylvania Auditor General's Office. Former Chief Ronald Lutton is currently awaiting trial on 64 felony counts of forgery for allegedly concocting fictitious court slips to justify overtime pay he did not earn.
Ohioville Solicitor Paul Steff has repeatedly refused this publication's requests for comment and has failed to return numerous messages left for him over the past year.