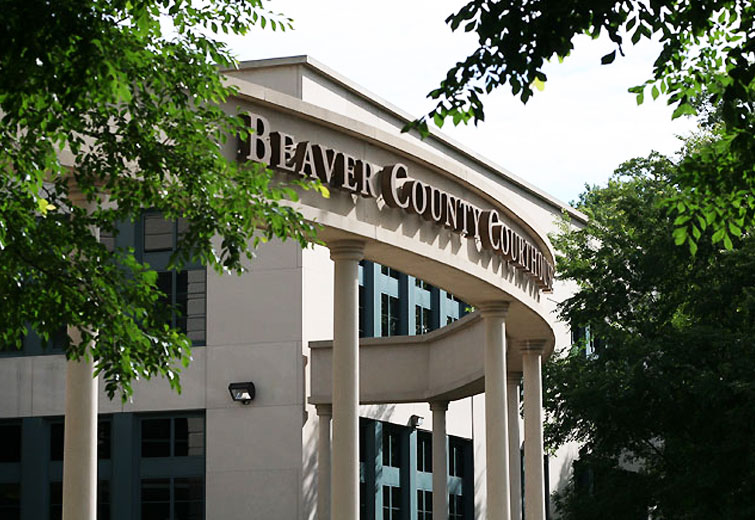 The Supreme Court of Pennsylvania has denied an appeal by attorney Myron Sainovich, who must now pay back taxpayers for monies he effectively double billed while working as the Beaver County Solicitor.
Pennsylvania's Supreme Court Justices declined to hear an appeal of a ruling by Senior Erie County Judge John Bozza, previously upheld by the Commonwealth Court, that determined Sainovich violated the Pennsylvania County Code when he billed taxpayers to perform jail arbitration work in 2006, even though he was already being paid a salary as the county's Solicitor. Sainovich and his law firm have been ordered to refund that money to taxpayers, along with costs and interest — an amount which may exceed $60,000.
Sainovich was fired as County Solicitor in June 2011 after he refused to pay back the money voluntarily and scoffed at a call by the Board of Commissioners to resign. Sheriff George David hired Sainovich to serve as his Solicitor a short time later. Controller Rossi and the Commissioners filed a lawsuit in October of that year to recoup the public funds.
"Even though I am no longer with the county I am pleased with the results, although not surprised by them," said attorney Joe Askar, who served as County Solicitor when the lawsuit against Sainovich was first filed. "I am very happy for the Board of Commissioners and for Controller Rossi in their confidence in doing what was right, and for attorney Albert Torence in his litigation of this matter."
Albert Torrence, Solicitor for County Controller David Rossi and a candidate for District Attorney, said he was pleased that taxpayers were going to be refunded the money illegally billed by Sainovich. "I never thought this was a complicated legal issue," said Torrence, "but I understand Mr. Sainovich had the right to exhaust his appeals, and he did that; the end result is what was expected from my perspective."
Beaver County Solicitor Bernie Rabik also said he was not surprised by the ruling. "Given the well reasoned opinion of Judge Bozza there was every expectation that the court would not disturb his original ruling," said Rabik, who told the Beaver Countian that the County will soon be taking action to collect the taxpayer monies from attorney Myron Sainovich.
"I think we did what we were expected to do as public servants," said Commissioner Tony Amadio, "and hopefully we will be recovering those monies soon."
Myron Sainovich continues to receive a county salary as Solicitor of the Sheriff's Office because County Commissioners do not have the power to remove him and Sheriff George David refuses to.