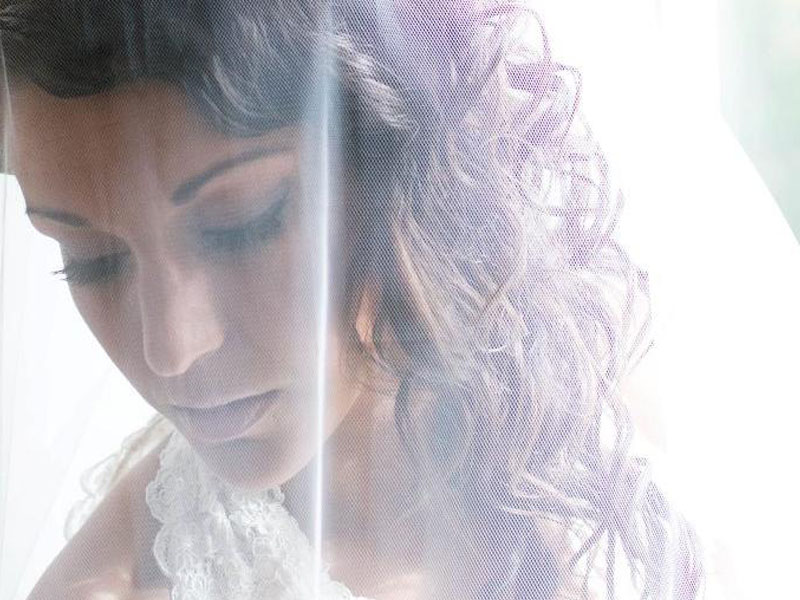 The reigning "Mrs. Beaver County" has resigned from the state-wide Mrs. Pennsylvania pageant after controversies arose about fundraisers she was conducting for the Beaver County Sheriff's Office as part of the competition. The woman released a statement to the Beaver Countian saying Sheriff Tony Guy had authorized her fundraising effort, which county officials say was in violation of state law.
Jo Lynn Netherland, wife of First Deputy Treasurer Cebran Netherland, was named "Mrs. Beaver County" following an application process and selection as the local titleholder by the Mrs. Pennsylvania Executive Team. Netherland was working to compete in the state-wide Mrs. Pennsylvania pageant to be held this June — a preliminary to the Mrs. America and Mrs. World pageants.
As part of the competition contestants are required to support a platform, with Netherland choosing to use her role in the pageant to help prevent opioid overdoses in Beaver County.
"Everyday I spent time trying to pick the PERFECT platform was another day the most important one was right under my fingers as I would scroll through Facebook," wrote Netherland in a post to the social media site. "They all started with RIP, RWG, Today can't be real, or Another one gone too soon…. My platform is Heroin and Opiate awareness."
Netherland decided to aid in fighting the opioid epidemic by holding fundraisers for the defunct drug K-9 Unit of the Beaver County Sheriff's Office, saying she wanted the funds to benefit the entire county instead of just one municipal police department.
Controversies involving the newly elected Sheriff Tony Guy's attempts at interjecting his office into a war on drugs were highly publicized last year; contentious meetings between Sheriff Guy and the Board of Commissioners were the subject of numerous articles published on the Beaver Countian and by the Beaver County Times.
The Board of Commissioners had shuttered the Sheriff's Office drug K-9 program in 2016 due in part to a series of controversies, including conflicts of interest involving K-9 handlers who had been running private for-profit business ventures, unaccounted for donations made by the public to the K-9 Unit, temperament issues involving at least one of the animals, budgetary constraints, as well as concerns with the office performing duties that are not mandated by state law. Unlike police officers, sheriff's deputies do not have investigative powers in Pennsylvania and are instead considered an arm of the courts, with responsibilities including the executing of warrants, serving civil writs, protecting courtrooms and transporting prisoners.
After deciding to focus on funding the Sheriff's Office, Jo Lynn Netherland established an account on the social fundraising site GoFundMe, with the stated purpose of reestablishing the drug K-9 unit.
"All donations made to this fund will go 100 percent to the Beaver County Sherriffs Department and the RE ESTABLISHMENT of the drug K9 program [sic]," wrote Netherland on her GoFundMe page.
The fundraiser was started without the required authorization of County Commissioners, who said they were unaware of efforts to fund a former program of the Sheriff's Office until after it was publicized on Facebook. The County Controller also said he was unaware of the fundraiser and that proper procedures had not been followed to allow for the raising of public funds for the county.
According to County Solicitor Andrea Cantelmi, who cites the Pennsylvania County Code, a sheriff and his deputies are prohibited by law from accepting donations from the public.
As she launched her fundraising effort, Jo Lynn Netherland wrote on Facebook that, "I have been granted the blessing to proceed with this great cause."
In a statement posted to the Beaver Countian as a comment on Monday, Netherland provided further clarification, saying she spoke to Sheriff Tony Guy directly about conducting her fundraiser and was unaware of the legal issues involved.
"I spoke to the sheriff himself regarding my outreach efforts. I was never informed it was illegal nor not acceptable for a person to donate funds being raised […] I simply wanted to help. It is true and I have taken heed to the commenters that stated I was completely ignorant to any and all stipulations regarding a donation to the county," wrote Netherland.
Jo Lynn Netherland, whose husband works in the courthouse under Treasurer Connie Javens, insisted the idea to raise money for the Sheriff's Office was hers and hers alone, "Again let me reiterate not one other member of my family had any choice or knowledge of where my intentions were until after I spoke to the sheriff and launched the gofundme account. This was my project I took on and I wanted to do it all myself."
Netherland went on to criticize County Commissioners and the Controller for providing comment to a "political blog," referencing the Beaver Countian, "Unfortunately the officials chose to publically [sic] announce their discontent with a political blog before attempting to civilly and professionally handle what was thought to be a great effort to help the people who help us by contacting me."
Jo Lynn Netherland said controversies involving her fundraising efforts and negative feedback she received from the public led her to resign from the Mrs. Pennsylvania pageant.
"Part of being a MRS is to protect your family, keep peace in your family, provide for your family and be a leader," wrote Netherland. "In order to keep the peace and love in my life, I have chosen to take this route."
The former "Mrs. Beaver County" said she will be returning all of the donations she had collected through her fundraiser back to donors.
Sheriff Tony Guy does not provide comment to the Beaver Countian, and has been attempting to pressure other county officials into ceasing communications with this publication as well.