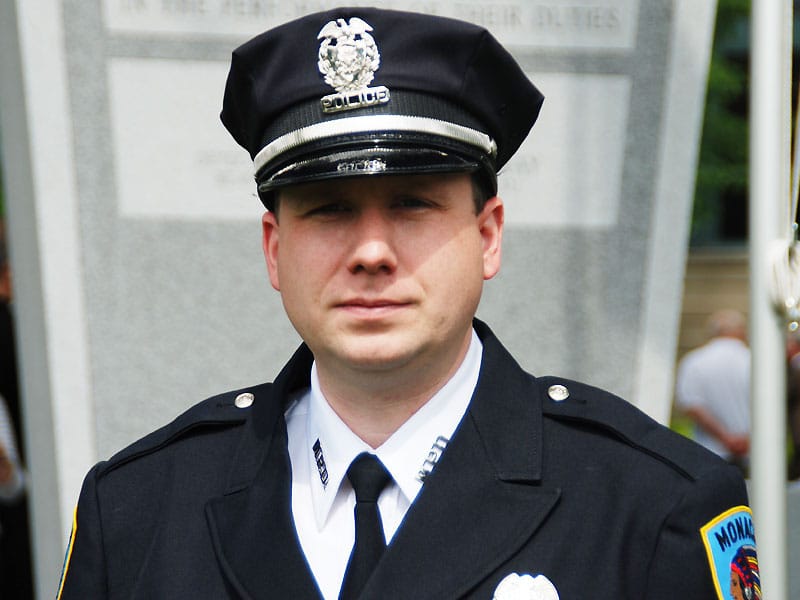 Monaca Borough's Police Chief has resigned from his position as President of the Beaver Valley Lodge of the Fraternal Order Of Police.
Chief David Piuri announced his resignation as part of a newsletter sent to local law enforcement officers this month.
"As many of you may already know, I was fortunate enough to be appointed as the Chief of Police in Monaca," wrote Piuri to his members. "After giving it much thought, I have decided to resign my position as President of the Beaver Valley FOP, and focus my efforts on my new position as Chief."
FOP Vice President Jon Hall, who serves as a Captain with the Center Township Police Department, will take over as acting President of the lodge.
"Brother Hall was a mentor to me when I first came on the job, and has always been someone who I go to for advice," wrote Piuri. "Four years ago, brother Hall and I sat down together and decided to run for offices in the lodge, and to put a team together to help accomplish our goals. Either one of us would have been happy to serve as President or Vice President. Brother Hall shares the same vision as I do for our lodge, and I am certain that he will represent our members with honor and integrity. I look forward to providing him with the same support and allegiance as he has given to me."
The Beaver Valley Lodge of the Fraternal Order of Police will be holding their annual summer picnic later this month.