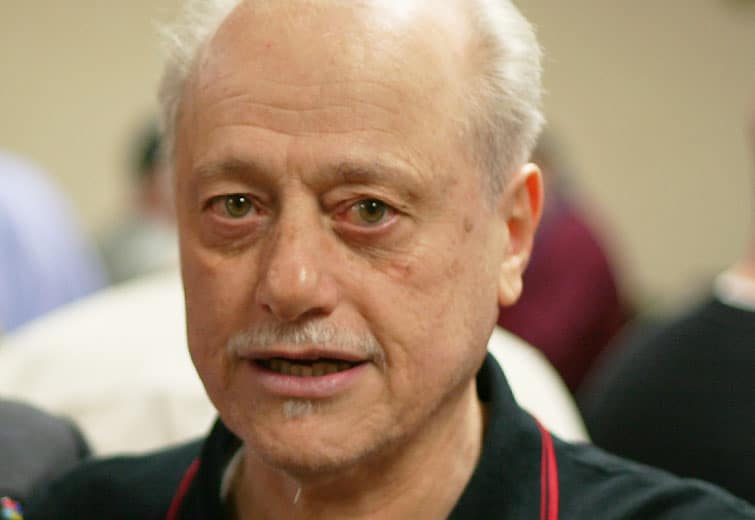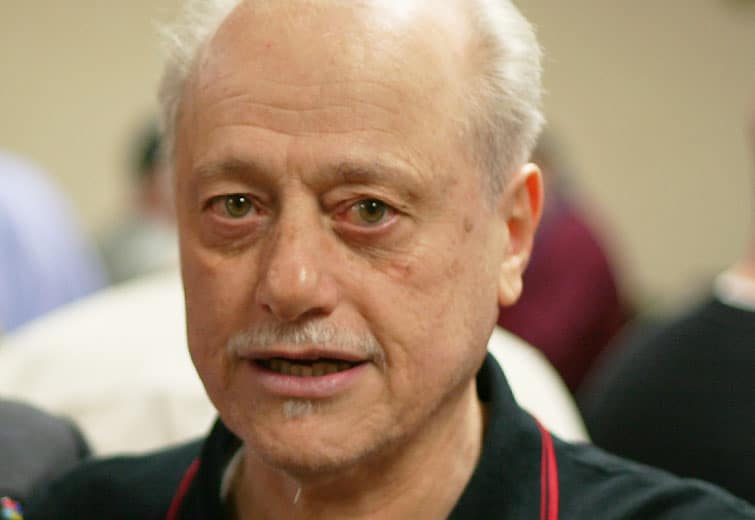 Beaver County Sheriff George David failed to follow Pennsylvania State law when he denied a man a concealed carry permit after losing his temper and tearing the man's application into pieces, according to multiple sources who are familiar with David's latest tirade.
Bronson Waite wrote a handwritten letter to the Beaver County Commissioners complaining about the way Sheriff George David treated him when he came in to apply for a concealed carry permit last week.
Sources familiar with the incident tell the Beaver Countian that Waite originally came into the Sheriff's Office several weeks ago to apply for a permit. An automated system run by the state to conduct background checks was not able to immediately clear him to receive the permit, a situation which is not uncommon. Waite was instructed to fill out a form and send it to the state so a manual background check could be conducted. Sources say Waite received a response back from the state notifying him that he had passed his background check and was now eligible to receive the permit.
Waite returned to the Sheriff's Office on April 9th at approximately 1:45pm to reapply for the concealed carry permit as instructed by the state. Sources tell the Beaver Countian that Stephanie Guidice, the clerk regularly assigned to handle permit applications, was on vacation leaving clerk Jackie Springston to handle the permit office as a substitute.
Multiple sources independently confirmed to the Beaver Countian that Springston had problems finding Waite's original application (apparently searching by the man's first name instead of last name by mistake) and wanted the man to fill out a new application. Those sources say Waite became "frustrated" but "not inappropriate," repeatedly asking the clerk if he could speak to Stephanie because she was familiar with his situation, and asking Springston to explain to him why he had to start the process all over again. The clerk was reportedly "very short" with Waite, and eventually went to get Sheriff David.
Multiple sources say Sheriff David came out of his office and immediately began an "unprofessional tirade," yelling and screaming at the man for how he was allegedly treating the clerk. Sheriff David eventually told the man that he was being denied and to leave the office, ripping the man's permit application into pieces. Those sources say Waite did not raise his voice and remained calm during the encounter.
Under Pennsylvania law, copies of applications must be retained by the Sheriff's Office for several years. Individuals who are denied a concealed carry permit must be sent a letter stating the specific legal reasons for the denial and providing information on the individual's right to appeal to the Court of Common Pleas.
The Beaver County Board of Commissioners received a handwritten letter from Waite today, corroborated by the version of events provided to the Beaver Countian by its sources. This publication obtained a copy of Waite's letter from county officials.
"The Sheriff of the county along with the clerk there were all very rude. The Sheriff was actually yelling at me," wrote Waite. "I am a full adult and have not been yelled at like that by even my own father. I would not be writing this if I felt like he was being fair. I will admit I had questionable attitude but this is the 5th hoop I've had to jump through in order to acquire my permit […] I felt my level of frustration was justifiable given the attitude of the employees there and I feel that even the Sheriff of Beaver County does not have the right to yell at me like an 8 year old or deny me the right to carry the firearm that the state already approved."
Previous investigative reporting by the Beaver Countian has shown that Sheriff George David illegally denied hundreds of people concealed carry permits since taking office. A Beaver County judge has previously ruled that Sheriff David violated one man's due process rights when denying him a permit.
Other reporting by the Beaver Countian showed that Sheriff David has illegally given away free or discounted gun permits to hundreds of his friends and political cronies. Audits conducted by the Beaver County Controller's Office have subsequently confirmed the Beaver Countian's reporting. Beaver County District Attorney Tony Berosh recused his office from prosecuting the Sheriff, referring the cases to the Pennsylvania Attorney General's Office. Sheriff David has not been criminally charged in the matters.
"The rules that govern the issuance of concealed carry permits in Pennsylvania are clear cut and need to be adhered to," said Tony Guy, a retired State Police Sergeant who is running for Sheriff on the Republican ticket. "Elected officials also need to remember that they work for the citizens and should treat them with the appropriate respect."
Wayne Kress, a retired State Police Trooper who is running against George David in the Democratic primary for Sheriff, said this was just another example of George David disgracing his badge. "This doesn't surprise me at all. This is typical behavior from him. He still hasn't learned his lesson, he's still behaving like a juvenile and throwing temper tantrums. He acts like a tyrant towards his employees, and he acts like a tyrant towards average citizen unless they have something to offer him. What did this guy have to offer him? Nothing, so he gets yelled at and screamed at like an 8 year old kid […] I would be scared to go down to that office if I was a regular citizen. It's not supposed to be that way. This man had his rights violated."
In early 2014, five secretaries in the Sheriff's Office provided written statements to the county saying they were being harassed, bullied, degraded, and otherwise mistreated by George David. Among the allegations made by the secretaries include that Sheriff David falsely accused them of wrongdoings, unjustly disciplined them, screamed at them in fits of rage, and used degrading and derogatory language to demean them.
The Board of Commissioners does not have authority to discipline or fire Sheriff George David. Commissioners Tony Amadio and Joe Spanik have both refused to run with Sheriff David for reelection, citing his flagrant violations of Pennsylvania State laws and his repeated abusive behavior and mistreatment of other human beings.