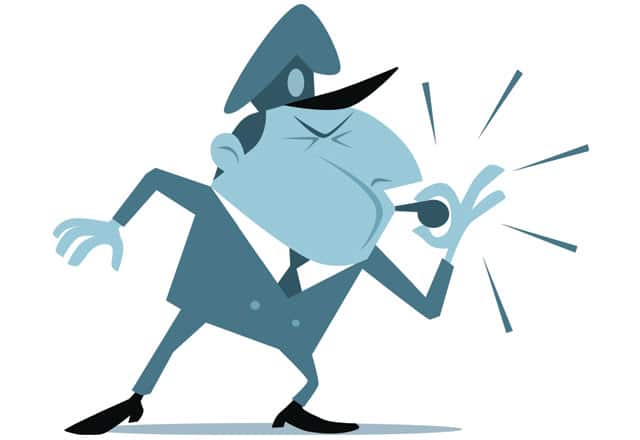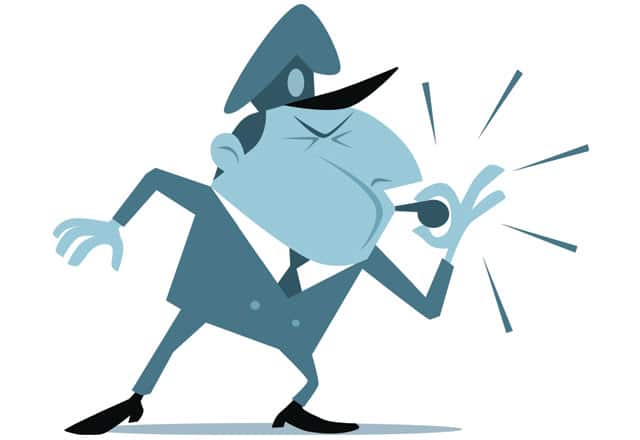 In a candid interview with the Beaver Countian, the man who filed a private criminal complaint against Ohioville Officer Nevin Beatty admitted he didn't notice a crack on his windshield until hours after his traffic stop, and said that Mayor John Szatkiewicz was the one who suggested he file charges against the officer.
William Pittser said that on July 17th he was pulled over by Officer Beatty for expired emissions and inspection stickers. He said Beatty came up to his car and rapped on his windshield where the stickers were. "He hit it with his knuckles," said Pittser. The man said the officer didn't hurt himself when he rapped on the window. Pittser said the officer issued him a citation, and he then went over to his father's house.
"I didn't see a crack until after I was leaving my dad's house about two hours later […] Apparently there was a nick or ding in the window. When I put it in reverse it popped." Pittser said he was sure the crack had to be from the traffic stop with Officer Beatty, because no one had gone near his vehicle while he was at his father's house. In his complaint, the man said he subsequently had to replace his windshield which caused him to "incur more debts."
William Pittser said he grew up in Ohioville, and holds no ill will toward any of the town's other officers. "It kept me out of handcuffs on many occasions," he noted. But the man said he did not believe Officer Beatty should be a police officer in the town. "I'm just trying to get him out of the police force," said Pittser. "He's not a local, he shouldn't be a cop in a local community, he acts like some badass that can do anything he wants."
The man said he got a phone call from Mayor John Szatkiewicz months after the incident, and he wasn't sure how the Mayor found out about him or how he got his number. "The Mayor called me at my house when I was living in Hookstown. I stopped over his house a few times. He told me if I did it this way it would be in the courts." He said the Mayor handed him a complaint form, which he later returned to the Mayor's house.
Pittser said the Mayor was anxious to find out about others who may have gripes about Officer Beatty. "He asked me if I heard of any other problems he was causing."
Pittser said additional time went by, and he had all but forgotten about the matter. "I was suppose to be moving to North Carolina, so I was going to let this all drop," he said. "The mayor stopped in last Friday to let me know personally that the charge was picked up […] He told me they picked up Criminal Mischief and I was suppose to get a call from Detective [Joseph] Fennych."
Officer Beatty is facing a hearing before District Judge Tim Finn on January 15th to answer Pittser's private summary citation for Criminal Mischief. The officer has denied any wrongdoing, characterizing his encounter with William Pittser as a "routine traffic stop."
Officials in Ohioville have said that Mayor Szatkiewicz has "wanted to get rid of" the officer since he sparked a public corruption investigation into Chief Ronald Lutton. Law enforcement sources say that investigation by the Pennsylvania State Police is still ongoing.
Mayor Szatkiewicz did not return a voicemail message left for him today, but in a previous interview with the Beaver Countian he denied having solicited complaints against Officer Beatty. Szatkiewicz has characterized the investigation into Chief Lutton as a "witch hunt."