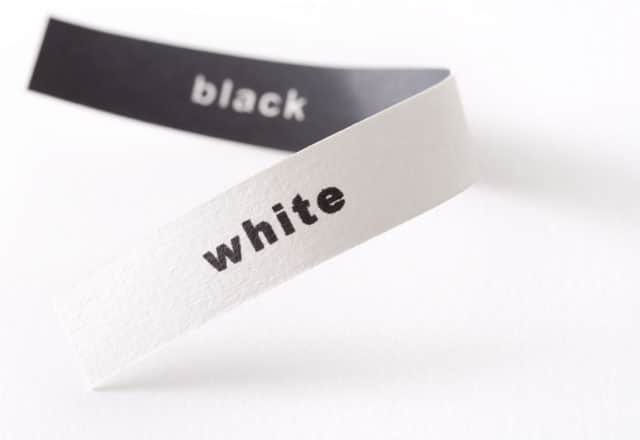 Editor's Note: This article contains strong and disturbing language. The Beaver Countian made a decision against redacting quotes provided by our sources, as we feel they are an integral part of this story.
A man from Aliquippa tells the Beaver Countian that a Candidate for City Council showed up to his house collecting signatures, and ended up flashing a handgun and making threats against the City's Mayor and Manager.
Rex Trimm of Aliquippa said it was Tuesday of last week when Robert "Bobby" Williams came to his door. "There's a knock at the door, and [my long-time girlfriend] answers it, and he just kind of barged in past her with his petition, and then he started talking," said Trimm. "I was upstairs and I heard something about code enforcement, and as soon as I heard that I was very interested because we were working on a tree in my front yard. I thought we were getting busted for the limbs that were laying around."
Trimm said it was the first time he had ever seen the man.
"I go downstairs to see what's going on, and he said he's running for council, and he knows that we're registered Democrats," continued Trimm. "We ask him if he is for or against drilling, he said he's against it, and we asked him about a few other things, then signed his petition."
He told the Beaver Countian that along with his long-time girlfriend, a contractor who was working to take down the tree, Brian Campbell, also witnessed the encounter. The Beaver Countian was able to independently confirm all three names appeared on Bobby Williams' petition sheet, and has agreed not to publish the name of Trimm's girlfriend as a condition of his interview.
"As soon as we sign, he's lifting up his shirt showing us this pistol he's got. He said it was a .45 caliber ACP semi-automatic, it was dull silver in color, he had it tucked in the back of his jeans in his belt," said Trimm. "He said he never goes into a vacant building as Code Enforcer without being armed."
"Then he went on to name a bunch of people, [Mayor] Dwan Walker, [City Manager] Sam Gill, anyone on City Council," said Trimm. "He called them retarded niggers, and said that he would put them in the hospital… he showed us the gun two more times … He described a bunch of encounters he had with [City Manager] Sam Gill, and said he hopes that Sam never runs into him in public when no one's there to witness it."
Trimm said everyone present was shocked by Williams' language and actions. "He doesn't know us, he doesn't know what kind of house he's in, we don't go around using that kind of language … We were embarrassed we had signed the petition, what did we just do?"
"I was cutting down an ash tree in the front yard, it was pretty eaten up with beatles, so it had to come down. I went into the house talking with Rex after I got done cutting down the tree, when [Williams] showed up at the door," confirmed Campbell.
Like Trimm, Campbell said he had never met Bobby Williams before that day. "When he first came in, it sounded like he was for real, that he knew what he was talking about." But after the three had signed his petition, Campbell said he noticed a dramatic change in the man.
"I saw him pulling up his shirt and showing the weapon, he was definitely brandishing it, and he was making very derogatory comments towards the staff here in Aliquippa," Campbell told the Beaver Countian. "He was saying, screw them niggers, I'm the one that should be here. He said he didn't care for any of them, he said he'd pretty much take care of them any way necessary … He just seemed really off the wall, more than off the wall, he was just off … Damn niggers this, damn niggers that, he was going to shoot this, he was going to shoot that … He was pretty set on what he was saying."
"I think he is just extremely ignorant and was hoping because we are white we would agree with him," said Trimm. "I got the impression he thinks people like that kind of banter thrown around … It just struck me as a really strange, surreal, and scary experience."
Trimm said he called Mayor Dwan Walker to warn him.
"He told me Mayor, be careful, [Williams] said he was going to do something to you," Mayor Walker told the Beaver Countian. "I told him I think [Williams] is just all talk. He said no, Mayor, you need to be careful, he was flashing his gun … I don't know why, I would never do anything to Mr. Bobby Williams."
Mayor Walker told the Beaver Countian that he's been warned about Williams by others in the community as well. "His behavior is becoming a little erratic. I've heard the same thing from some business owners, that he was going to go after [City Manager] Sam Gill, and then get me and my brother."
"I found out he hasn't been the Code Enforcer for I don't know how long. His justification for having the pistol is that he's the Code Enforcement Officer," said Trimm. "What's his justification for having one now?"
The Beaver Countian placed multiple calls to Bobby Williams, which went unanswered. Several voicemail messages seeking a response to the allegations were not returned. When previously reached by phone for a prior article, Williams told this reporter to "go fuck yourself" before hanging up. A series of investigative reports published by the Beaver Countian have raised questions about the candidate's residency, and about the validity of his petition to appear on the primary ballot in May.
"I felt like this was a form of abuse, that we had to tolerate his ignorance, that we had to sit there and listen to him," concluded Trimm.
Editorial Note: For clarification, the Bobby Williams mentioned in this article is not the same man who ran against Jim Christiana for state representative.