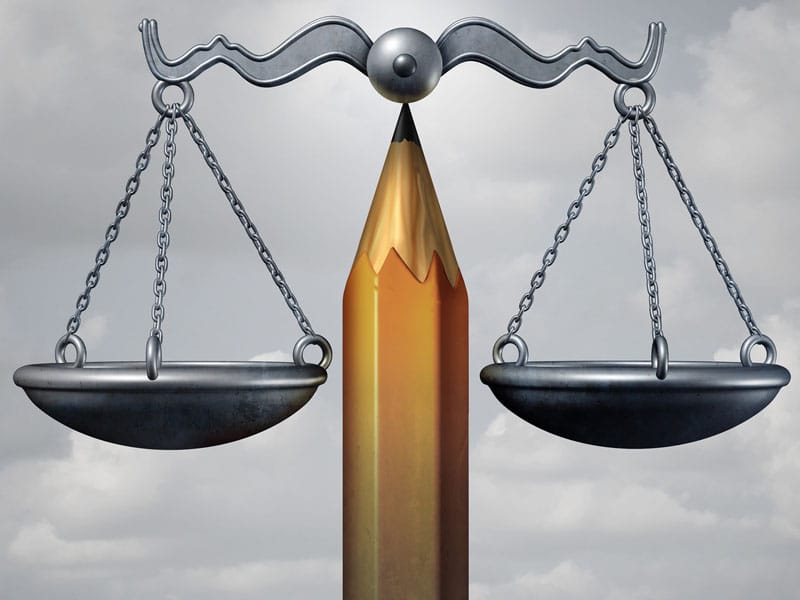 A prominent and politically influential local businessman has filed a lawsuit against his former son-in-law and the man's attorney, alleging a Protection From Abuse Order they sought last year — and information they provided to federal law enforcement officials about him — were part of a conspiracy to defame his character and remove his control of valuable trust funds established for his grandchildren.
Developer CJ Betters filed a lawsuit last week in the Beaver County Court of Common Pleas against Timothy Albanese, who was married to Betters' now-deceased daughter Roxsan, and attorney Daniel Lynch, who represented Albanese in cases involving Betters and members of his family. Betters alleges causes of action including wrongful use of civil proceedings, defamation, intentional infliction of emotional distress, false light, and civil conspiracy.
Timothy Albanese and his children sought a Protect From Abuse Order (PFA) against CJ Betters in August of 2016, alleging they were in fear for their physical safety. Following a lengthy hearing on the matter, then-President Judge John McBride denied their petitions, noting that the alleged incidents being used as a basis for the PFA did not surface in court "until there was a concern for money, there was a concern for a place to reside, and until there was a legal action to remove the trustee [referring to CJ Betters] from those trusts before this Court."
In his civil complaint filed with the court, Betters alleges that Albanese and his attorney had "engaged in a course of conduct intended to fabricate allegations of abuse in order to create a pretext upon which to launch a legal challenge to the continuing status of Betters serving as trustee" of two large trusts established for his grandchildren by their mother prior to her death. Betters asserts that the two men "knowingly provided false and/or materially misleading information in [the Protection From Abuse] petition and did not have probable cause" to file the complaint.
"Albanese and Lynch caused to be published allegations that Betters regularly placed Albanese and his children fear of imminent harm notwithstanding the fact that Albanese regularly told his children that he was not afraid of Betters and notwithstanding the fact that Albanese routinely told his children that their grandfather would never harm them," alleges Betters.
Betters' complaint states that the PFA and other issues arose only when Timothy Albanese became pressed for money, with Duquesne Light showing up to disconnect service due to Albanese being $2,100 behind on his electric bill — he notes that the PFA and litigation to have him removed as the trustee came at a time when Albanese was in the process of moving out of a $3 million home owned by the trust to live with his new wife.
Betters claims that Albanese has only worked 5 out of the 12 years since the death of Roxsan Betters and while his daughter was still living the man "lacked the desire to improve his financial situation and wished only to partake and benefit from [CJ Betters'] financial success and acquisitions." Betters alleges that Albanese had "threatened to remove and relocate Roxsan's body from the family burial plot (which cost Betters in excess of $500,000) unless he received from Betters the sum of $1 million, on or before [his grandchild] reached the age of 18."
Betters accuses Timothy Albanese, Albanese's new wife, and attorney Daniel Lynch, of provided misleading information to his three grandchildren "in an effort to induce their cooperation and their support of filing the PFA action."
CJ Betters also alleges that attorney Lynch: "cajoled and threatened [Betters' grandchildren] in an effort to secure their positive participation in the PFA Action, nothwithstanding the fact that at least two of the grandchildren specifically advised him that they had no interest in participating in the PFA Action and that, in fact, the factual averments relating to fear of imminent harm from their grandfather was simply not true […] [T]he entirety of the PFA Action was little more than an attempt to fabricate a factual basis, untrue and knowingly untrue, to support the efforts taken by Albanese and Lynch to remove Betters as trustee [of the trusts established for his grandchildren]."
Betters asserts that Albanese and attorney Lynch were challenging provisions of his grandchildren's trust funds "to gain access to the assets held in trust for [the] children and, in turn, provide themselves indirect access to these funds for their personal and professional use and benefit."
CJ Betters also claims Albanese and Lynch provided "material misstatements of fact" to other third parties as well, including to "local area 'bloggers,' representatives of the US Attorney's Office and the Internal Revenue Service" — information about alleged "business improprieties" which he says were defamatory as they "implied that Betters engaged in unlawful and criminal activity."
Betters' complaint does not detail those alleged defamatory statements.
CJ Betters is seeking in excess of $500,000 in compensatory and punitive damages for each of his five alleged causes of action. He is being represented by attorney Douglas Linn of The Linn Law Group in Cranberry Township. Betters' civil complaint can be read in its entirety here.
The Beaver Countian will report on responses to the litigation when they are filed with the court by Timothy Albanese and Daniel Lynch.