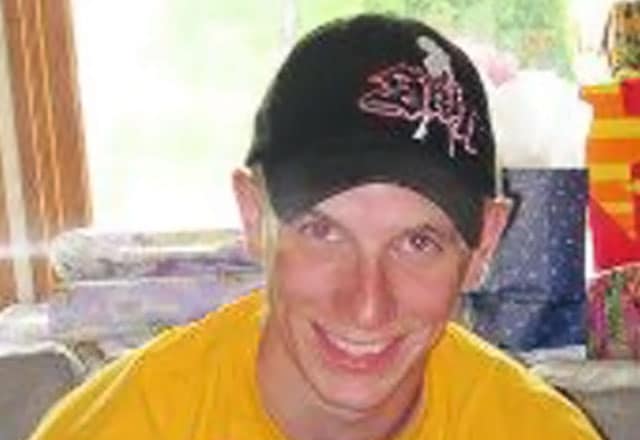 Officer Andrew Snarey, 25 of Aliquippa, was killed off-duty in a one vehicle crash yesterday in McKean County, PA. Snarey was a part-time officer with the Baden, Conway, and Harmony Police Departments.
His father George Snarey, age 60 of Carnegie, and cousin Jeffrey Kramer, age 28 of McDonald, were also killed in the accident. Todd Kosenina, 42 of Imperial, was seriously injured and LifeFlighted to Hamot Medical Center in Erie.
In a press release, Pennsylvania State Trooper Mary Gausman said Andrew Snarey was driving the pick-up truck northbound on Route 66 in Wetmore Twp when the accident occured. As Snarey began to descend the James City Hill, his truck traveled off the east side of the roadway and the right rear of the vehicle impacted with a tree. The truck struck two more trees and then flipped once end over end before coming to rest on its roof. The road where the crash occurred is described by State Police as being very narrow and heavily wooded.
All occupants were wearing their seat-belts at the time. Andrew and George Snarey, along with Jeffrey Kramer, died on impact.
Snarey was on a hunting trip with family and friends at the time of the crash.
The accident remains under investigation by State Police.