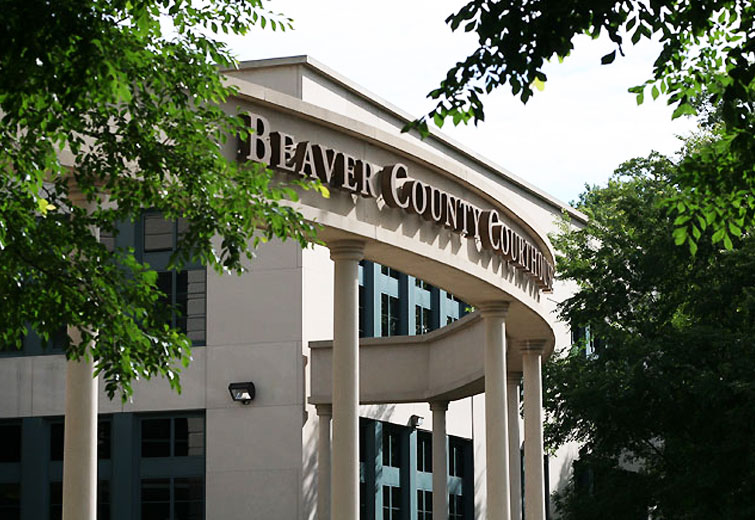 A local judge has dismissed a whistleblower lawsuit filed against the Board of Commissioners by the county's former Purchasing Director.
Beaver County President Judge John D. McBride dismissed a lawsuit filed by Mary Anne Ruskin alleging she was terminated from her position because she raised questions about the process Sheriff George David used to order uniforms, and because she testified against David before a Statewide Investigating Grand Jury.
Judge McBridge ruled there was no direct evidence of correlation between Mary Anne Ruskin's complaint and subsequent testimony against Sheriff David and the County Commissioners deciding to eliminate her position. He also ruled that her arguments attempting to show a casual connection between the two events were all without merit.
President Judge McBride determined that: Sheriff David's arrest was for charges "unrelated to the uniform bid issue that [Ruskin] was involved in," that the Sheriff's arrest "bears no relationship to the actions of the Beaver County Board of Commissioners and their decision-making process," that any "verbal altercation with the Sheriff has no relationship to the Board of Commissioners," and that "it is prudent to trim the fat from the County budget whenever and wherever it is possible to do so. It is clear that the [County Commissioners'] justification of cost savings for the termination of [Mary Anne Ruskin] was not merely pretext."
Although Judge McBride chose to preside over Mary Anne Ruskin's whistleblower lawsuit against the County Commissioners, he had previously recused the entire local bench from hearing other cases involving the Board or Sheriff George David citing conflicts of interest. Judge McBride issued a recusal order in the case of County Board of Commissioners v Myron Sainovich which read in part: "Because this Court relies upon maintaining its past and present good relationship with the County Board of Commissioners for funding of the Judicial Branch of government, it is necessary for this Court to recuse itself from this case."
Mary Anne Ruskin had no comment when asked by the Beaver Countian if she intended to appeal Judge McBride's ruling, saying she had not yet consulted with her attorney about the decision. Ruskin is being represented by the Pittsburgh law firm of Rothman Gordon.
– Read President Judge John D. McBride's entire opinion.
Read Also:
– Former Purchasing Director Files Lawsuit Against Beaver County Over Sheriff David
– Mediator Says Dismiss Complaint Against Sheriff – Woman Claims Shenanigans