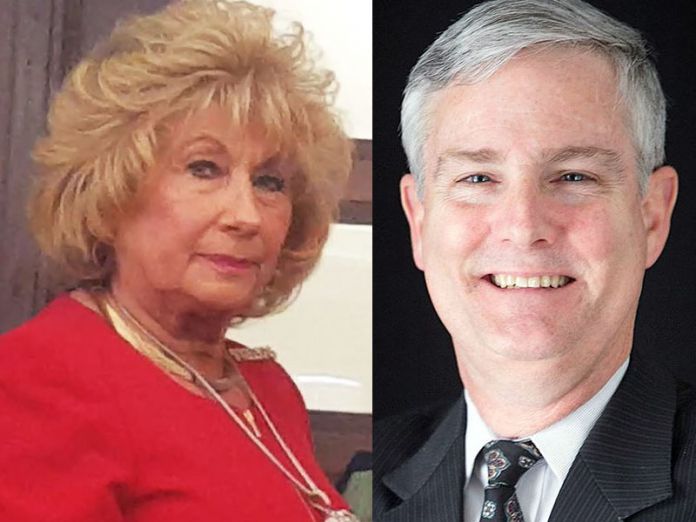 Treasurer Connie Javens violated state law when she unilaterally disbursed millions of dollars to the new owners of Friendship Ridge, but will not be charged for doing so because she lacked criminal intent, caused no harm to the county, and her violations of law were technicalities too trivial to warrant prosecution — so-called "de minimis" offenses that did not amount to a crime — according to District Attorney David Lozier.
For the second time this year, District Attorney Lozier used the Commissioners' public work session today to defend his decision not to file criminal charges against Treasurer Javens for her role in unilaterally disbursing public funds to Comprehensive Healthcare Management Services in 2014 through 2015 in a manner that violated the Pennsylvania County Code.
Under state law, funds disbursed from county accounts are to be signed by the County Commissioners and the County Controller before then being signed and released by the Treasurer. Javens instead went down to a local bank where county funds were held and withdrew hundreds of thousands of dollars at a time by herself — using those monies to purchase money orders which she handed over to executives at Comprehensive. According to the County Controller, Javens did not subsequently record any of her transactions in the county's financial management system, leaving officials in the dark about her actions.
Although Javens did not follow the obligations of her office in the manner in which she distributed public funds, District Attorney Lozier said that all of the monies paid to Comprehensive were owed to them.
Lozier had previously said that his office found no correlation between Treasurer Javens' violations of disbursement procedures and the lucrative contracts her adult children received from Comprehensive following their acquisition of Friendship Ridge.
In the following recording, concerned citizen Carl Hughes of Hopewell Twp. can be heard asking questions of Assistant County Solicitor Nate Morgan, before confronting District Attorney David Lozier about his decision not to file charges; Lozier can be heard responding in detail about his rationale.
The Beaver Countian's John Paul can then be heard asking a few questions of the Board about the matter.
---
Listen To The Discussion:

Note: Following the meeting, Assistant Solicitor Nate Morgan clarified that he is unsure what the exact economic impact of the investigations into Javens' actions has been on the county.
---
Section 1751 of the Pennsylvania County Code:
"If the county commissioners approve payment of a bill, claim or demand, at least two commissioners shall sign the check as properly drawn upon the county treasury […] The bill, claim or demand shall be returned to the controller for filing in his office and the check shall be forwarded to the county treasurer. The county treasurer shall sign the check as his draft upon the county treasury, but he shall not sign any check not already signed, as herein provided, by the commissioners and the controller."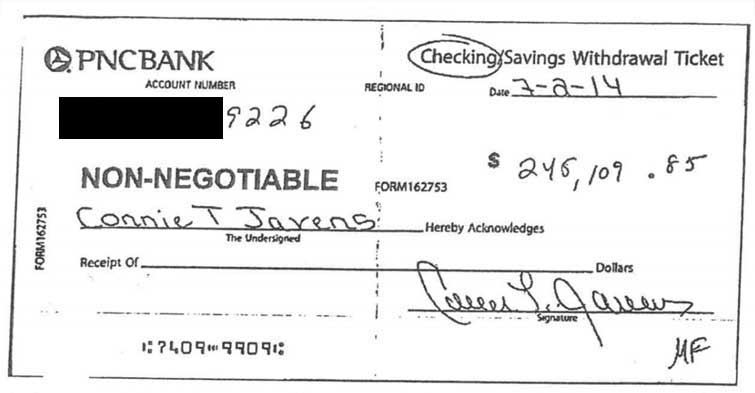 See Also:
– Treasurer Javens Would Not Talk During Meeting With County — Officials In Contact With State Police
– Treasurer Connie Javens Refused To Cooperate With Audit Into Friendship Ridge Sale
– District Attorney Lozier: State Police Conducted An "Unauthorized Investigation" Into County Corruption
– District Attorney Lozier Says Treasurer Javens Violated The Law But Strongly Suggests She Did Not Commit A Crime