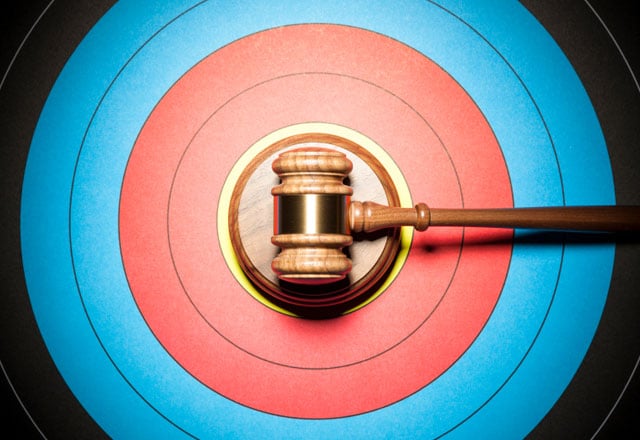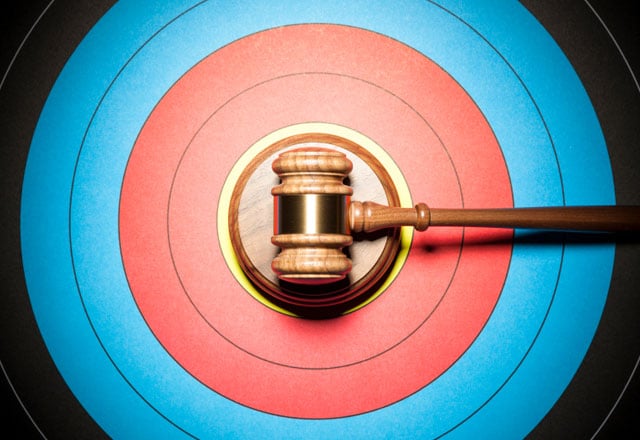 The Beaver County District Attorney's Office has filed 11 additional criminal charges against a man arrested by Sheriff's Deputies last month at Friendship Ridge.
County Detectives have charged Larry A. Hicks with 5 Felony counts of Making A Materially False Written Statement, and 6 Misdemeanor offenses of Unsworn Falsification to Authorities. Detectives allege that Hicks knowingly provided untruthful information on an application for a concealed carry weapons permit back in May 2010, and knowingly provided the same incorrect information when purchasing a firearm at John Brown's Armory in November 2011.
On May 4, 2010 Hicks allegedly answered NO to the following question on his application for a concealed carry permit: "Are you now charged with, or have you ever been convicted of a crime punishable by imprisonment for a term exceeding one year? This is the maximum sentence that 'you could have received,' not the actual sentence you did receive."
Detectives say Hicks knew the answer to that question was YES, and he knowingly lied when answering that question and other similar questions on the applications. Court records show that in 1989 Hicks pleaded guilty to one Felony charge of Conspiracy To Commit Robbery, and in 1992 he pleaded guilty to a Misdemeanor charge of Simple Assault. Hicks was sentenced to probation in both cases.
Searches conducted by the Beaver County Sheriff's Office in 2010, and again by John Brown's Armory in 2011, both failed to turn up Hicks' two convictions, allowing him to "pass" the background checks.
"I'm not against records checks by any stretch of the imagination," said District Attorney Anthony Berosh. "But records checks are false idols, this case serves as an example of that … If he had committed those offenses in Allegheny or Butler County, we likely wouldn't have found them. How many more Hicks' are out there?"
Berosh said Hicks' background checks came up clean not because of errors by the people conducting them, but likely because of errors that occurred some twenty years ago when he was first convicted. "The system catalogs these cases using fingerprints. This was before the time of Central Booking, so there may not have been fingerprints on file, or the fingerprint cards sent in may have been bad."
The case against Larry Hicks became a controversial one, after a series of investigative reports by the Beaver Countian and a subsequent independent investigation by County Detectives called into question an initial report filed by Sheriff's Deputies. Beaver County Sheriff George David had conducted several media interviews back in January of this year, announcing that he and his men had "prevented a tragedy" by stopping Hicks from attempting to commit mass murder at the facility.
District Attorney Anthony Berosh dropped all charges filed by the Sheriff's Office against Hicks after apparent inconsistencies were discovered in an Affidavit of Probable Cause filed by Deputy John Joe Fratangeli. Law enforcement sources have told the Beaver Countian that Deputy Fratangeli has retained a criminal defense attorney, and that the investigation conducted by County Detectives has been referred to the Pennsylvania Office of Attorney General.
"It appears that the District Attorney's Office has made great effort to find additional charges to file against Mr. Hicks," his defense attorney Gerald "Jerry" Benyo told the Beaver Countian. "At the same time, there has been an absolute silence concerning any improprieties committed by law enforcement as to the original complaint in this case."
"Don't mistake silence with inaction," said District Attorney Anthony Berosh dismissing Benyo's insinuation.
Attorney Jerry Benyo said he believes there is now a troubling double standard in Beaver County. "The government expects its citizens to follow the rules that the government makes," continued Benyo. "But when people in government or law enforcement don't follow their own rules, there are no consequences for them. The District Attorney has not brought charges against an individual who filed under oath a questionable Criminal Complaint with a Magistrate, but feels very comfortable filing criminal charges against a man who filled out a form that is at best confusing, and that relies on an understanding of the law to fill out accurately."
Larry Hicks is also facing a Felony charge of Carrying a Firearm Without A License, stemming from the original allegations at Friendship Ridge on January 17th. He faces trial for that charge on July 8th. Hicks was released from jail on bond in that case after members of the community donated bail money to a defense fund established in his name.
A preliminary hearing for the new charges is scheduled for March 19th.