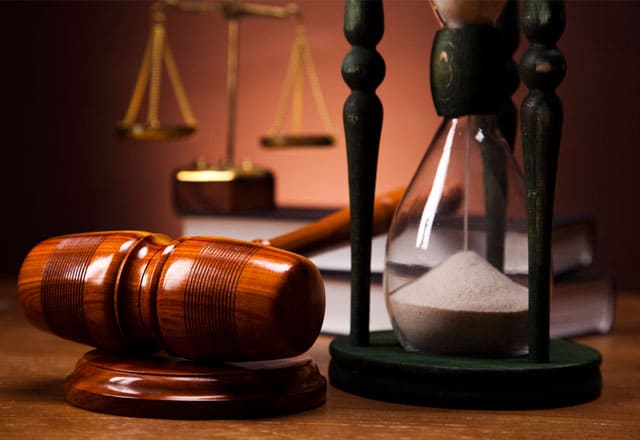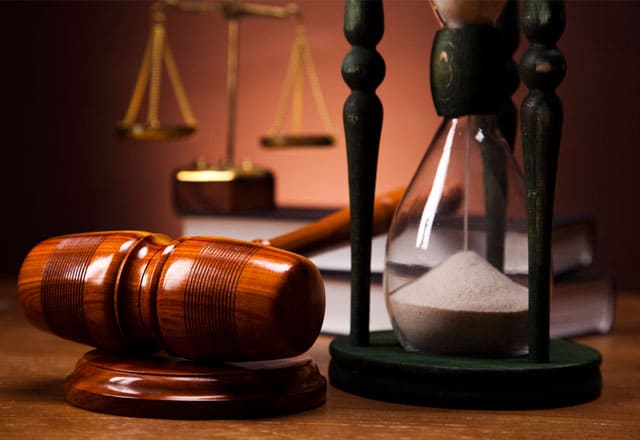 A Rochester man remains in jail tonight, after Magisterial District Judge Douglas Loughner ordered he will stand trial on charges of carrying a firearm without a permit.
A preliminary hearing was held today for Larry A. Hicks, a man that Sheriff George David said was "locked and loaded" and prepared to commit mass murder at the county's Friendship Ridge nursing home back on January 17th. "He's making threats and I think he would have followed through on those threats, but we stopped him, myself and my men stopped him, thank god," David told news crews at the time. "This is a facility with elderly people and disabled people in wheelchairs. They can't move. We averted a tragedy here today," he was similarly quoted as saying.
Sheriff David's news blitz about the case came just one day after he pleaded his Fifth Amendment Rights against self incrimination during a hearing on private security services performed by his office.
Along with the weapons charge, Deputy Cpl. John Joe Fratangeli had charged Larry Hicks with defiant trespass, harassment, and felony terroristic threats. A series of investigative reports published by the Beaver Countian raised serious questions about Fratangeli's sworn Affidavit of Probable Cause used to substantiate his charges against Hicks. District Attorney Anthony Berosh dropped all of those charges following an independent investigation conducted by his Detectives. Berosh said Deputies had overstepped their authority when they conducted their investigation, and said serious questions remained about the case which "almost reached mythical proportions."
A single count of carrying a firearm without a permit was subsequently refiled by Detectives, which was the subject of today's hearing.
The Testimony
Deputy Paul Clark was the first witness to take the stand for the prosecution. Clark testified that on January 3rd he went to Heritage Valley Beaver, along with Deputies Shane and O'Sche, to execute a bench warrant that had been issued against Larry Hicks. Hicks was located in the hallway near his mother's room in the hospital, and placed under arrest. Deputies discovered a firearm on the man, who provided them with a permit to carry the concealed weapon. "I looked at the permit and it was valid," said Clark. "I explained to Mr. Hicks that the permit would be revoked." Deputy Clark said he seized the permit, and that the revocation was approved by Sheriff David.
On cross examination by defense attorney Gerald "Jerry" Benyo, Clark admitted that a report written after the encounter made no mention that Hicks was told his carry permit was going to be revoked.
Next to testify was Stephanie Guidice of the Sheriff's Office Firearms Division. Guidice testified that she was handed Hicks' permit by Deputy Clark, and that she subsequently processed the revocation. She said a certified letter notifying Hicks that his permit had been revoked was mailed out on January 3rd.
Deputy Sgt. Michael Tibolet was the final witness to take the stand for the prosecution, to testify about an incident that occurred less than two weeks later.
"I walked into the office and Staff Sgt. [Kevin] Lupo told myself and [Deputy John Joe Fratangeli] that [Hicks] was on the bench with a gun at Friendship Ridge," testified Tibolet about the morning of January 17th. Upon arrival, Tibolet said he saw Hicks sitting on a bench next to an elderly African American man who was in a wheelchair. Tibolet said Deputy Fratangeli walked up to Hicks and shook his hand.
"I asked him if he had a weapon, he said yes he did," testified Tibolet. "As soon as he said he had a weapon, Cpl. Fratangeli put the handcuffs on him." Tibolet said Hicks was cooperative throughout the encounter, and was transported back to the courthouse.
On cross examination by defense attorney Benyo, Deputy Tibolet said the entire incident, from the time he left the courthouse to the time he returned with Larry Hicks, took less than 15 minutes. Tibolet said he and Deputy Fratangeli never entered the Friendship Ridge facility, and that he never conducted any additional investigation.
"You had no info about any terror threats," asked Benyo? "No," replied Deputy Tibolet.
"He should never have been issued a permit in the first place," said prosecutor Frank Martocci at the conclusion of his case. Martocci noted Hicks had a conviction in 1989 for criminal conspiracy to commit robbery, and a simple assault conviction back in 1992. Defense Attorney Benyo countered that Hicks had lawfully obtained a permit to carry his firearm, which was issued to him by Sheriff George David. Martocci suggested that Hicks may have lied on his application for the permit.
Defense Attorney Benyo called his sole witness to the stand, Central Services Director Mary Anne Ruskin. Ruskin testified that the revocation letter sent out by the Sheriff's Office has still never found its way to Larry Hicks. "It was processed, but has not been delivered, and no attempts have been made to deliver it," said Ruskin. She said tracking information for the letter shows it is still listed as being "in transit," and that it has never left a postal sorting facility in Pittsburgh for delivery.
"There is no evidence that the Sheriff followed the law in revoking this permit," said Defense Attorney Benyo in his closing. "[Larry Hicks] did not intend to commit a crime," said Benyo, who insisted that Hicks was never notified his permit had been revoked. "He even shook the Deputy's hand," noted Benyo. "There was a mythical investigation into this case … end it today your honor."
"Carrying a firearm without a permit is not a right," said prosecutor Frank Martocci in his closing. "All this other business brought up by Mr. Benyo has nothing to do with it."
Magisterial District Judge Douglas Loughner ordered the case to proceed to trial. Larry Hicks was transported back to the Beaver County Jail, where he is being held after failing to post a $2,500 bond set in the case by District Judge Tim Finn.
"It appears that the Commonwealth is going to go to great lengths to find Mr. Hicks guilty of some crime" said defense attorney Jerry Benyo after the hearing. "It does not appear to matter at all that the Sheriff issued a License to Carry and failed to follow Pennsylvania law as to any revocation of that license … Even after clearly establishing that the certified letter of revocation has not even left the post office, the Commonwealth insists on pursuing this case."
Arresting Deputy Absent From Courtroom
Notably absent from the courtroom today was Deputy Cpl. John Joe Fratangeli, the man who actually placed Larry Hicks under arrest on the day in question. Law enforcement sources have told the Beaver Countian that there is an active criminal investigation into the Sheriff Deputies' handling of the alleged incident at Friendship Ridge, and into the subsequent sworn affidavit filed by Deputy Fratangeli. District Attorney Berosh has previously declined to comment when asked directly if his office was conducting such an investigation. Courthouse sources tell the Beaver Countian that Deputy Fratangeli has retained a private criminal defense attorney.
"It is ironic that Mr. Martocci made a big deal out of his allegations that Mr. Hicks was not truthful on a license to carry application form," said defense attorney Benyo. "The arresting officer in this case is currently being investigated by the District Attorney's Detective Bureau over problems with the information he set forth in his affidavit of probable cause."