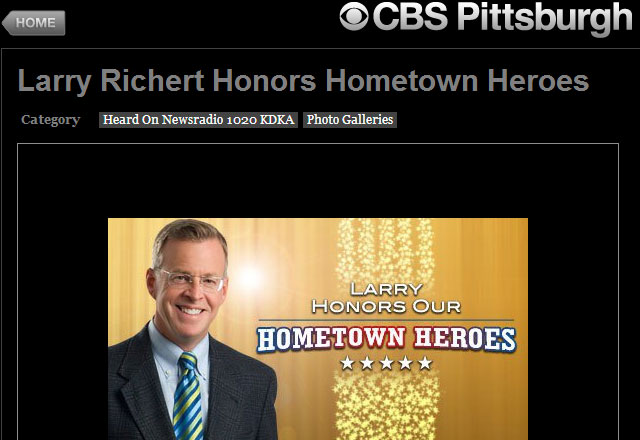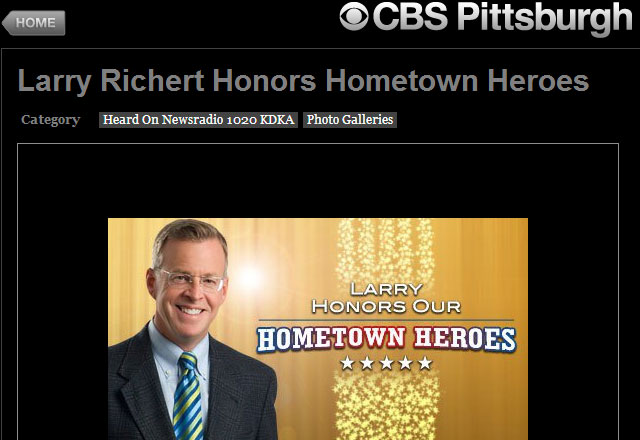 KDKA removed a Beaver County resident from its list of Hometown Hero Award winners following an investigative report by the Beaver Countian in January, and is now ignoring questions about their honoree.
On January 16th KDKA announced that Beaver County resident Steven Wetzel had been selected as one of their five Hometown Hero award winners for 2014. Wetzel, director of the nonprofit Hero Program, was to be honored at a dinner on March 5th along with the other honorees. KDKA committed to giving a $1,000 to his organization.
Then on January 21st the Beaver Countian published several articles outlining the findings of an investigation it began last year into the Hero Program and its associated organizations. Those reports revealed that the IRS had revoked the nonprofit status of the Hero Program's parent charity, and raised serious questions about the organization's practices and spending (See: "Investigative Report: IRS Revokes Hero Program's Nonprofit Status", "Hero Program's Nonprofit Spun Core Initiatives Into For-profit Company").
KDKA updated its website soon after, removing Wetzel's name from its list of honorees and replacing it with the name of a new honoree. KDKA has ignored requests for comment from the Beaver Countian, and it is uncertain if the station officially revoked its Hometown Hero Award or proceeded with their donation to the Hero Program.
Photos posted by KDKA following its awards ceremony on March 6th show Wetzel conspicuously absent from the event.
It is unclear what type of background check into organizations KDKA performs, if any, before honoring individuals with its Hometown Hero Awards.