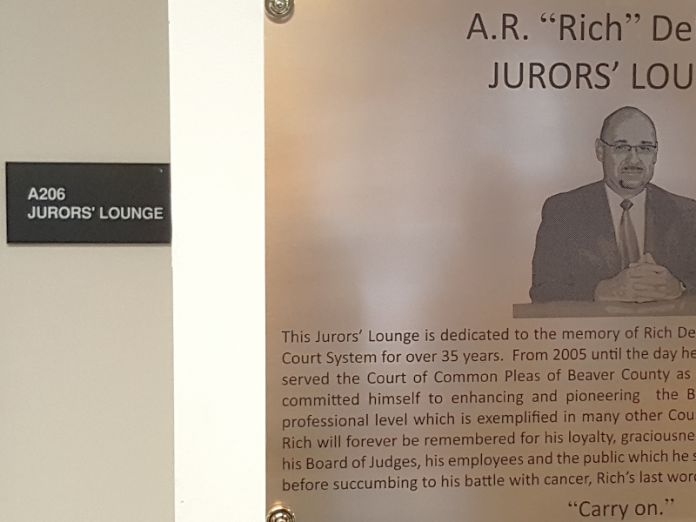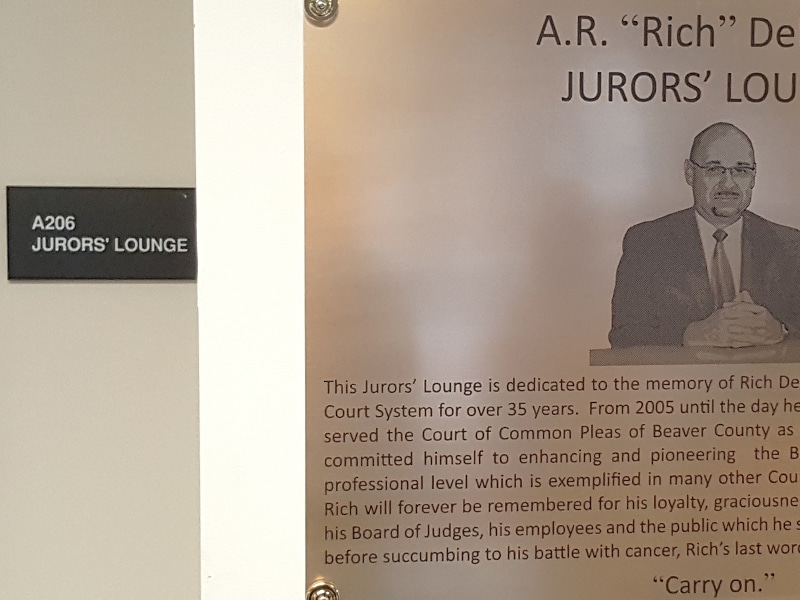 Beaver County's judges have removed a memorial plaque dedicated to former Court Administrator Richard DeFilippi.
The Beaver County Court of Common Pleas held a ceremony at the end of December dedicating the Jurors' Lounge on the second floor of the courthouse to DeFilippi, who died last year of cancer. The Board of Commissioners expressed no objection to the memorial, although never brought the matter up in a public meeting or held a public vote ratifying the dedication.
Several women who work in the courthouse subsequently expressed their opposition to the memorial, feeling that during his tenure DeFilippi had failed to ensure court employees conducted themselves professionally or that female employees were being treated with due respect.
Commissioners Tony Amadio and Dan Camp refused to comment about the controversy when the Beaver Countian asked about it during a public work session this month — Commissioner Sandie Egley said she wanted to have discussions about the matter with the county's Law Department in light of concerns being raised.
County Commissioners were notified on Friday that the judges had made a decision to remove the memorial on their own. The plaque has been replaced with a framed proclamation by the Board of Commissioners from 1995 commemorating the 100th anniversary of the Superior Court of Pennsylvania.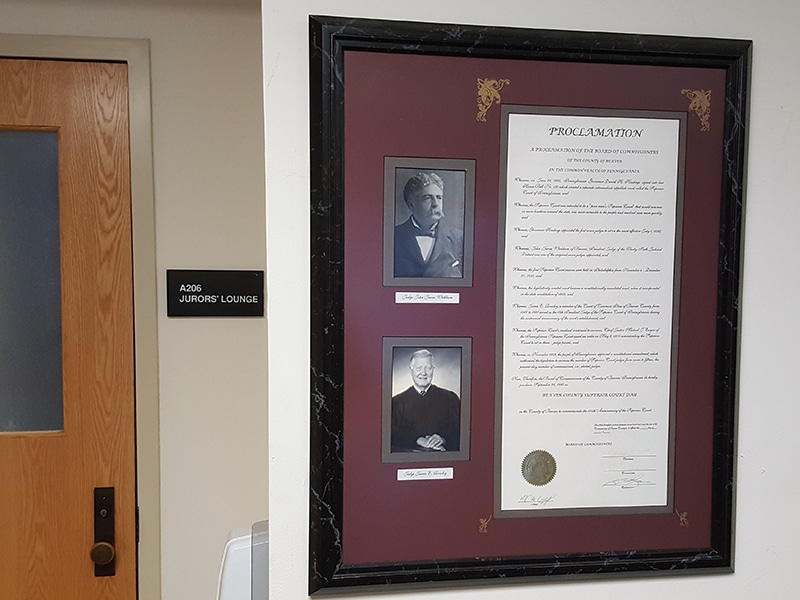 See:
– County Dedicates Part Of Courthouse In Memory Of Late Court Administrator
– Camp & Amadio Silent About Memorial – County Unsure If Public Dedications Need To Be Publicly Voted On