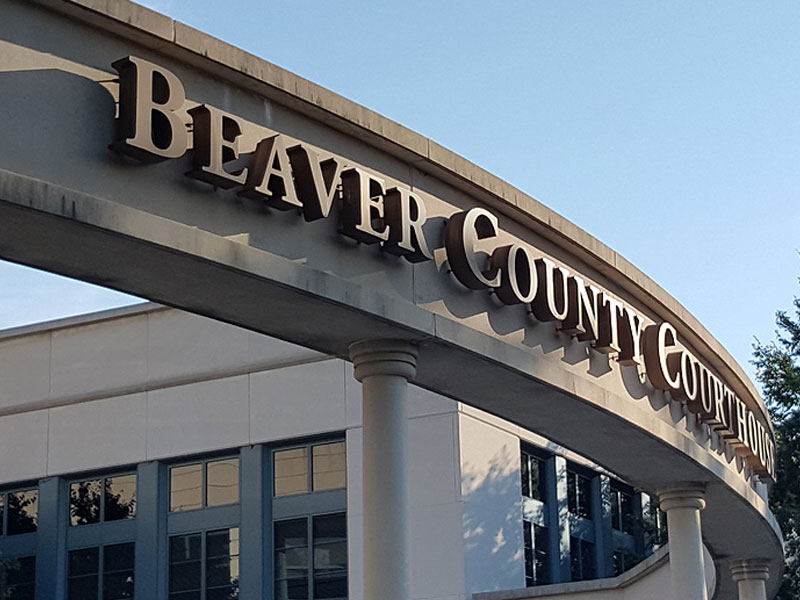 The Board of Commissioners and Chief County Assessor have been ordered by two county judges to conduct a tax reassessment of every property in Beaver County — some 96,000 individual tax parcels.
The joint order by Common Pleas Judges John McBride and Dale Fouse comes as a result of a lawsuit filed in 2015 against the county by local real estate tycoon CJ Betters.
Beaver County currently assesses properties for tax purposes based on a base-year valuation from 1982, the last time a county-wide reassessment was performed. In its 31-page decision, the court outlined facts about the county's current taxing scheme that were presented in the case:
"There has not been an application of, or change to, new construction tables or property characteristics to account for modern construction techniques or new building types/uses for assessment valuation and taxation purposed since 1982. Beaver County operates under a base-year assessment program, under which no changes have been made to its valuation rate tables since 1982. Property values in various neighborhoods within a county can change at different rates. Properties in higher value neighborhoods can appreciate at higher rates than property values in low value neighborhoods."
Judges McBride and Fouse determined that the county's current taxing scheme has now reached a point of inequity that violates provisions of the Pennsylvania Constitution, "While the Plaintiffs have not provided evidence that they are paying more than they should be, they have provided more than enough evidence and testimony to show that across Beaver County there are numerous citizens paying more and numerous citizens paying less than their share, thereby overwhelmingly proving the issue of non-uniformity and that the scheme of valuation used in Beaver County is causing mass misassessment."
The court ordered the county remedy the problems by conducting a reassessment of all tax parcels, "On or before June 15, 2018, the Chief Assessor of Beaver County together with the County Board of Commissioners, shall submit to the Court for approval a written contract entered into by the County with an independent contractor to provide services to the County in preparation for and completion of a computer assisted reassessment of all tax parcels in Beaver County by June 15, 2020."
Commissioner Dan Camp told the Beaver Countian that the Board will be meeting to discuss their options.
"Our Law Department just received the court's order for reassessment," said Camp. "Once our Law Department reviews the court's order and meets with the Board of Commissioners we will then decide what our next course of action will be."
County officials have previously said a county-wide reassessment will cost taxpayers an estimated $10 million to have performed and would require the Board of Commissioners to issue another debt bond to cover the expense. Although the Board has not yet made a formal decision on how to proceed, all three Commissioners have previously said they expected the county would appeal any order requiring a reassessment.
The complete memorandum opinion and order by Judges John McBride and Dale Fouse can be read in full here.