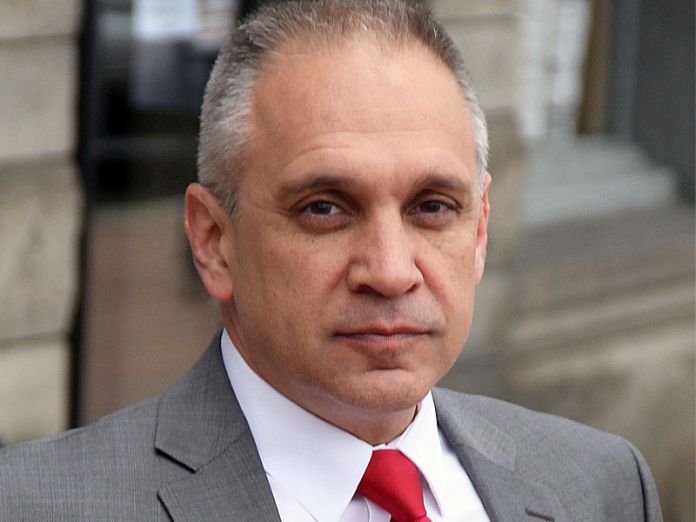 A Beaver County judge has upheld a decision by Sheriff Tony Guy to revoke the concealed carry permit of an Aliquippa man.
Vincent Eldon Marsick filed legal action in June alleging Guy had revoked his concealed carry permit in a manner that violated state law. Marsick alleged Guy had not provide him with an explanation of why his license was revoked and did not give him an opportunity to be heard prior to the revocation.
In response to Marsick's complaint, Sheriff Guy noted the man's concealed carry permit was previously revoked by then Sheriff George David in 2013 before being reinstated in 2015.
Guy acknowledged his office did not provide a specific reason as required when he again revoked Marsick's permit this year, and that no "pre-deprivation" hearing had been provided. The Sheriff's Office similarly had no formal "post-deprivation" hearing in place either, although Guy said Marsick was provided an opportunity to have an informal discussion about the reasons for the revocation but declined.
Guy told the court he made a decision to revoke Marsick's permit after receiving a complaint from Findlay Township police alleging the man had exhibited "erratic behavior" and was uncooperative during a traffic stop.
The Sheriff's Office said a hearing for Marsick in the Court of Common Pleas "cures any procedural due process defects which might have been caused by the lack of any administrative hearing."
Following a hearing in the case where testimony was offered about Marsick's reputation, Common Pleas Judge James Ross affirmed Sheriff Guy's decision in an order issued June 28. Judge Ross did not provide a written opinion, but according to an order filed with the Prothonotary's Office, the judge did provide an oral explanation for his decision.
"If either party desires a transcript of the Court's findings of fact and conclusions of law and other reasoning, that party can acquire a form motion from the County Administrator's office and present it to the Court for signature and thereafter make the necessary financial arrangements with the Court Stenographers."
BeaverCountian.com will be seeking an order of court to have the relevant portions of the proceedings transcribed, will fund the work by stenographers, and publish further details when they become available.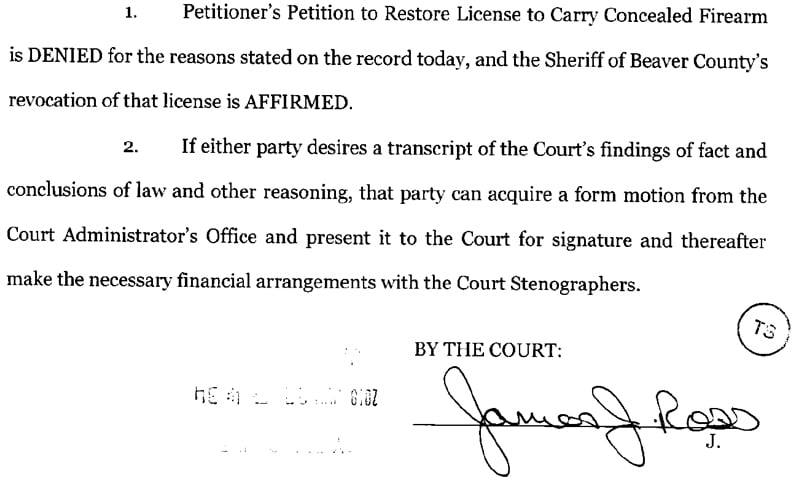 See Also:
– Man Files Legal Challenge To Sheriff Guy's Revocation Of His Concealed Firearm Carry Permit