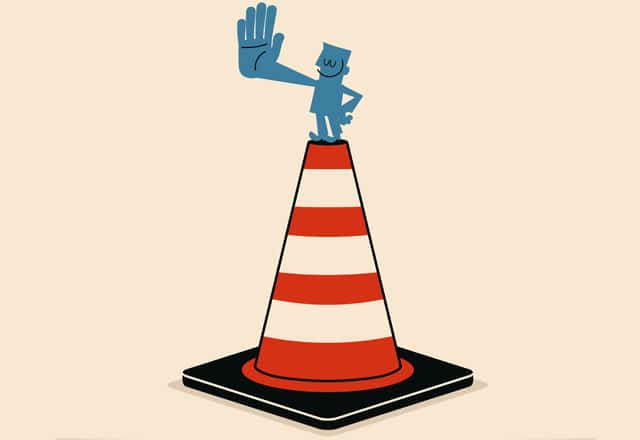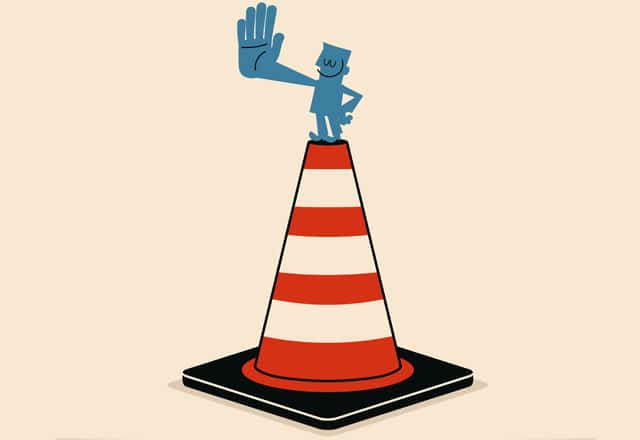 For the second time, a judge has ordered Sheriff George David to stop performing official duties for private corporations.
After an investigative report by the Beaver Countian last August, County Commissioners filed a lawsuit against Sheriff David attempting to stop him from having his Deputies perform private security services for outside entities, which they deemed a violation of state law. A preliminary audit conducted by the County Controller's Office subsequently showed David has been underbilling for those services, costing taxpayers nearly $100,000 to date.
Senior Erie County Judge John A. Bozza determined the Beaver County Sheriff's Office had been violating a state law explicitly forbidding such work, and issued a preliminary injunction preventing Sheriff David from performing private security services for corporations including Walmart, Boscovs, Toys R Us, Target, and Cinemark.
Attorney John Havey, who is representing David, appealed Judge Bozza's preliminary injunction shortly after it was issued. Sheriff David subsequently sent a letter to the County Commissioners, telling them he intended to continue performing private security services while that appeal made its way through the courts.
Assistant County Solicitor Bernie Rabik filed an emergency motion with the court in response, asking Judge Bozza to vacate an automatic stay of his injunction (known as a supersedeas). Judge Bozza issued an order today in favor of Rabik's motion, directing Sheriff David to abide by the original preliminary injunction he issued in February.
"Obviously we are pleased with the judge's decision, which is in accordance with established case law" said Bernie Rabik after hearing today's news. "The Sheriff is now precluded from providing security work for private entities."
The case now awaits the scheduling of a trial before Judge Bozza, who will determine if his preliminary injunction is made permanent.
State Representative Jim Marshall proposed legislation last month that would make it legal for Sheriffs to sell their services to private corporations. The proposal followed a private meeting held between Sheriff George David and a local delegation of state representatives.
[sidebar name="Premium-Story-Signup" width="640″ /] [level-plus-subscriber]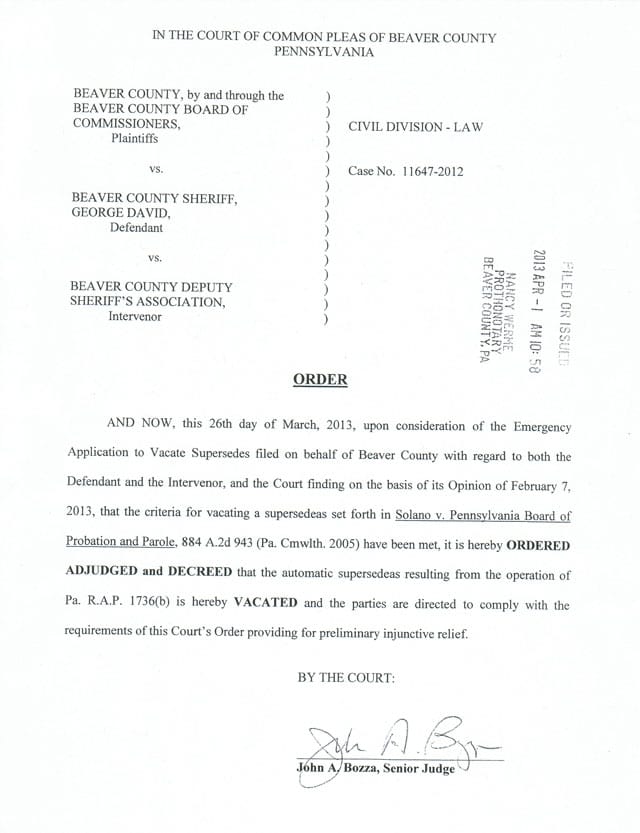 [/level-plus-subscriber]
Note: In the interest of full disclosure, this reporter is a named victim in criminal charges filed against Sheriff George David by the Pennsylvania State Police.