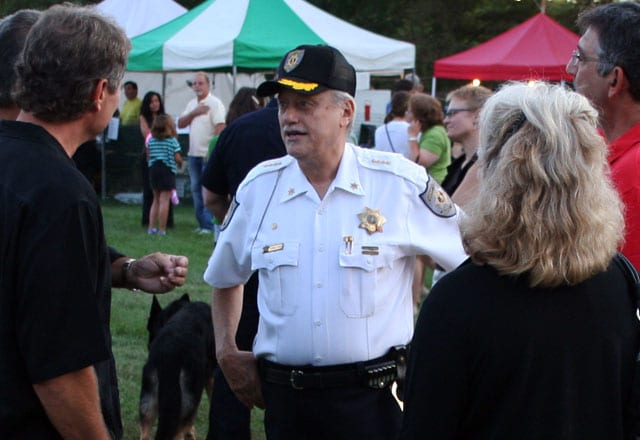 A judge has ordered attorneys representing the County Board of Commissioners and Sheriff George David to sit down and talk.
Senior Erie County Judge John Bozza presided over a hearing on Monday for a contempt petition filed by the county. Judge Bozza issued a preliminary injunction against Sheriff David and his Deputies in February of 2013, directing them to cease and desist from performing private security services for outside organizations. The County alleges that Sheriff David continued to order his Deputies to conduct prohibited patrols and services and is seeking to have the Sheriff and his Deputies found in contempt of court.
Judge Bozza did not make a ruling on whether or not Sheriff David had violated his order, instead saying the two parties should sit down over the next 30 days and attempt to come up with a resolution.
While the judge noted the role of Sheriff has "been the subject of legal debate for years," he said that every other county in the state has found a workable solution. "You've got to come up with a way of living with this arrangement," Judge Bozza told both sides. "You folks need to get together and narrow the issues here […] It may be your best bet to resolve this on your own."
Sheriff David had filed a Pro Se (the legal term for self-represented) motion with the court in response to the Commissioners' complaint, but hired attorney Allen Andrascik late Friday afternoon to represent him at yesterday's hearing.
The Sheriff denies that his Deputies have been conducting patrols of various municipalities including Aliquippa, and also denies they are patrolling corporate properties owned by local real estate tycoon CJ Betters. The County insists that Sheriff David is hiding the truth, with the law department describing responses by David and his Deputies as "a creative manipulation of reality."
Attorneys for both sides are to report back to Judge Bozza in 30 days to let him know if their discussions bore fruit.
Note: In the interest of full disclosure, this reporter is a named victim in criminal charges filed against Sheriff George David by the Pennsylvania State Police.