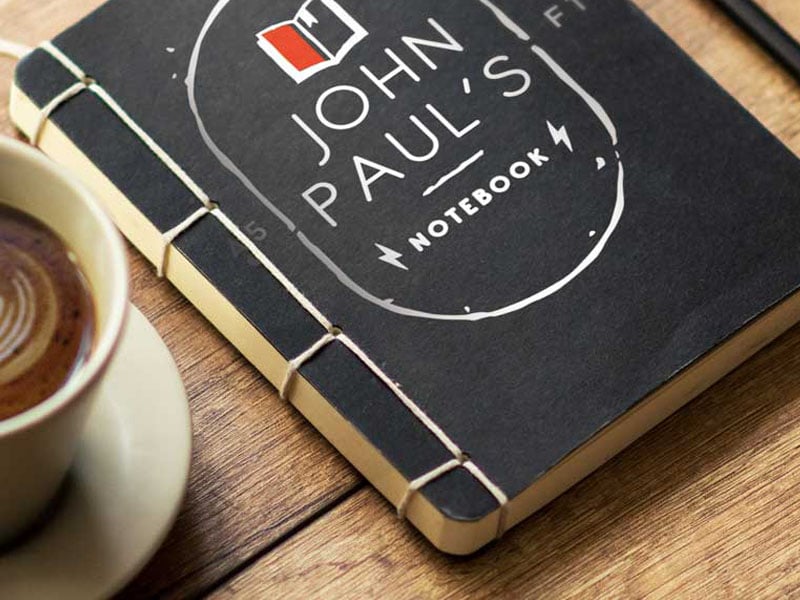 It's Sunday morning, here's the latest from my reporter's notebook:
Buchanan Ran In
It looks like there's another face in the race for Common Pleas Judge. Attorney Diane Buchanan is the latest attorney to make the rounds in political circles to drum up support for a judicial candidacy.
Buchanan last ran for judge back in 2007, in a race that saw Kim Tesla and Harry Knafelc take seats on the bench.
I'm hearing Democrat Diane Buchanan is going to be coming into the race strong this time around when she makes her formal announcement, with some bipartisan heavyweights already lining up behind her.
Myron Announces
Former County Solicitor and George David confidant Myron Sainovich has announced his intention to run for judge. His previously private conversations about a judicial candidacy became public last week when he attended a meeting of the Aliquippa Democrats and let it be known he's throwing his hat into the ring.
I've begun digging through some of my old reporting as part of a vetting process for judicial candidates and came across this apt quote by Democratic County Commissioner Tony Amadio from an article in 2015:
"We have beaten Myron Sainovich in court each and every time and the reason we keep beating him is because we have been doing the right thing, we have been following the law. Myron Sainovich has his own interpretations of laws that seem to be different than everyone else's in the world."
Ouch.
Former Sheriff's Deputy Arrested For DUI On Drugs
Former Beaver County Sheriff's Deputy Bryar Netherland has been arrested by the Pennsylvania State Police.
According to court dockets, Netherland faces a February 28th preliminary hearing on misdemeanor charges of DUI: Controlled Substance – Schedule 2 or 3 – 1st Offense, DUI: Controlled Substance – Metabolite – 1st Offense, DUI: Controlled Substance – Impaired Ability – 1st Offense, and a summary charge of Duties At Stop Sign.
Shhh! Don't Tell Jim Christiana
Don't tell Representative Jim Christiana but it looks like his Republican Board of Commissioners has appointed another Democrat to a board (we remember what happened the last time they did that).
Beaver Falls City Manager Charles R. Jones, Jr. has been unanimously appointed to the Southwestern Pennsylvania Commission (SPC), to replace Aliquippa Mayor Dwan Walker. The SPC is a regional planning agency for the 10-county area around Pittsburgh, directing the use of state and federal transportation and economic development funds allocated to the region (approximately $33 billion through 2030).
Charles Jones, who previously served as the Chief of Police for Beaver Falls, went to his first SPC meetings last week with Commissioner Sandie Egley in tow.
Although it's not the official reason (which is lack of attendance), the Board of Commissioners bounced Walker not long after they got word he may be making a run for County Commissioner in three years (it seems Mayor Walker is running four years ahead of schedule).
Take Me To Your Leader
The Beaver County Democratic Committee will be electing a new Chairman next week. Tuesday's meeting of the Democratic Party will see former State Representative candidate Mike Rossi pitted against former Young Democrats Director Steve Dupree.
Outgoing Chairman Louis Gentile is backing Mike Rossi on behalf of the Democratic establishment, with the reform wing of the party pushing Steve Dupree.
Home Ruled Out For Now
Based on my conversations with several county officials, it looks like there's going to be a delay in putting a Home Rule Charter question on the ballot. The current thought seems to be a ballot initiative in the May primary would likely fail, with more time being needed to educate the public and build a grassroots movement in support. If everything goes as planned, the ballot measure will be appearing when you cast your vote in the general election this fall.
Commissioners Camp and Egley are going to be pushing hard to see the initiative pass, and will likely be joined by a bipartisan group of row officials including Republican District Attorney David Lozier and Democratic County Controller David Rossi.
By law, the Home Rule Charter question can only appear on a ballot once every 5 years, so if it fails as it did back in 2008, there will be another long wait before it can be tried again.
I will be reporting heavily on Home Rule Charters as time goes forward, but for those wanting to get a head start here's a copy of the Governor's Center For Local Government Services' Guide To Home Rule in Pennsylvania. The document is about 100 pages long and isn't exactly a harrowing read, but it is kind of exciting in its own special way in that it describes how to go about eliminating the elected office of Treasurer.