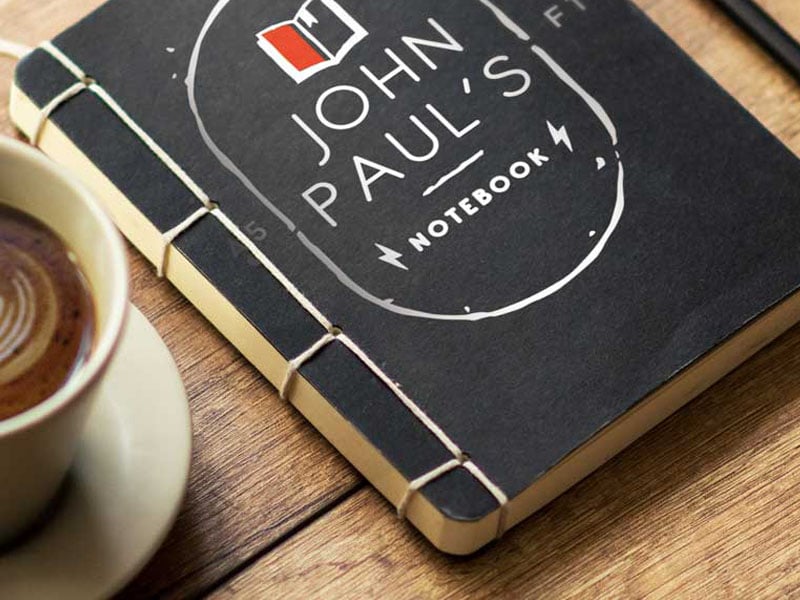 Here are the latest random happenings from my reporter's notebook:
A Big Nod For Kunselman
Beaver County Common Pleas Judge Deborah Kunselman got a huge boost in her campaign for the Pennsylvania Superior Court yesterday.
Kunselman was one of four candidates who received the endorsement of the Pennsylvania State Democratic Committee — the only candidate from Western Pennsylvania to get the nod.
As previously reported, the Pennsylvania State Bar Association has given Kunselman their "highly recommended" rating for the position.
Voters will be electing four judges this year to fill vacancies on the Superior Court.
DA Was Overpaid
Beaver County District Attorney David Lozier got paid too much last year.  Lozier contacted the Commissioners Office last week to notify the county he noticed his accumulated total salary figure for 2016 was larger than it should have been.
A District Attorney's salary is set by state statute in Pennsylvania, as are the salaries of judges, to ensure they remain independent and free from undue influence by local governing bodies.  State law states, "A full-time district attorney shall be compensated at one thousand dollars ($1,000) lower than the compensation paid to a judge of the court of common pleas in the respective judicial district."
For 2016, the state set salaries for judges of the court of Common Pleas at $176,572. According to county records previously published by the Beaver Countian, District Attorney Lozier was paid approximately $177,110 last year, or about $1,538 above what his salary should have been by statute.
County officials were still investigating the issue the last I spoke to them, but said the problem seems to have stemmed from cost-of-living adjustments made by the county to District Attorney Lozier's salary — the state did not give a cost-of-living increase to Judges for calendar year 2016. Under a resolution passed by a prior Board of Commissioners, county elected officials receive automatic pay increases based on a cost-of-living index.
County Officials told me they were grateful to District Attorney David Lozier for bringing the problem to their attention and that Lozier has arranged to reimburse taxpayers for the full amount of his over-payment.
New EMS Director Hopes To Make 911 Center Drug-Free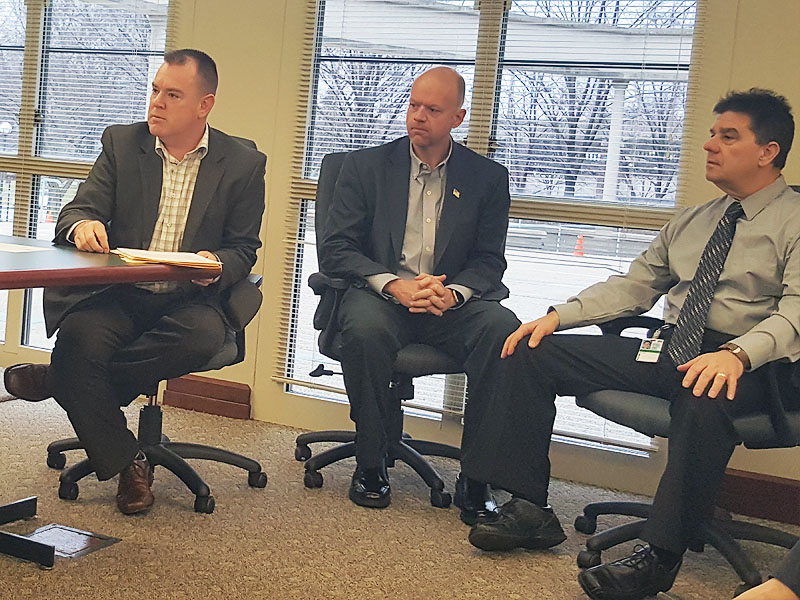 Beaver County's newly minted Emergency Services Director is preparing to bring on a class of new recruits for County 911 Dispatchers.  Eric Brewer attended the Commissioners public work session last week to introduce the Board to his two new Deputy Directors and to get permission to proceed with training classes for new part-time hires.
Eric Brewer replaced retired EMS Director Wes Hill at the beginning of this year, naming Kevin Whipple as Deputy Director 911 and William Petures as Deputy Director EMA.
Director Brewer is looking to end a string of embarrassing incidents involving County 911 dispatchers over the past several years, telling Commissioners he has made significant changes to the vetting process used when hiring new recruits — including scouring social media for potential red flags.
Here are some of the County 911 Dispatcher involved incidents from the Beaver Countian's news archives:
– Beaver County 911 Dispatcher Arrested After Allegedly Discharging Handgun Outside Of Bar In West Virginia
– Beaver County 911 Dispatcher Arrested For Child Endangerment After Allegedly Overdosing On Heroin
– Beaver County 911 Dispatcher Suspended For Making Fun Of Man Who Had His Chest Ripped Open By Police K-9
– Two Women File For Protection From Beaver County 911 Dispatcher
– (Another) Emergency Dispatcher Charged With DUI
– County 911 Dispatcher Charged With Second DUI
Depositions Begin In Deputy's Lawsuit Against Sheriff Tony Guy
Depositions have begun in former Beaver County Sheriff Deputy Curtis Larrick's federal civil rights lawsuit against Sheriff Tony Guy and the County.
Curtis Larrick, who had been a Deputy with the Beaver County Sheriff's Department since 1992, was fired by Sheriff Tony Guy when he took office in January of last year. Although Sheriff Guy provided no reason for Larrick's termination, stating simply that he had the authority to do so, Larrick alleges he was terminated for his support of Guy's opponent in the general election.
Deputy Larrick's previous work with State Police, and his courtroom testimony during a bond revocation hearing for then-Sheriff George David, led to David being placed on house arrest for three months. The deputy faced wide-spread retaliation and harassment from David loyalists following his testimony, which was well documented by the county's Human Resources Department.
Sources tell me Larrick was first to be deposed in the case.  Sheriff Tony Guy, Chief Deputy Dean Michael, and Captain Jay Alstadt are the next people expected to be questioned by the attorneys.
It looks like former Deputies John Joe Fratangeli and Paul Clark are in the process of settling their cases with the County.  Federal court dockets show Fratangeli and Clark have notified the courts that no further discovery will be necessary.  Just for fun (and to give you an idea what my leisurely reading consists of), here's what that looks like in the federal dockets:
ORDER indicating that the Court having been advised by counsel for the parties that no further discovery is necessary in two of these consolidated matters, i.e., Civil Action No. 16-83 (assigned to Judge Cathy Bissoon) and Civil Action 16-490 (assigned to Judge Nora Barry Fischer), but that further discovery may be necessary as to Civil Action No. 16-282 (assigned to Magistrate Judge Cynthia Reed Eddy), such that the consolidation of discovery ordered by the Court on August 26, 2016 is no longer necessary, (Docket No. 19 ), it is hereby ordered that Civil Action No. 16-83 is referred back to Judge Bissoon and 16-282 is referred back to Magistrate Judge Eddy for all further proceedings; that the docket in this matter, Civil Action No. 16-490, shall be amended to reflect that John Fratangelli is the sole plaintiff in this matter; that the telephone status conference set for 1/26/17 at 10:00 a.m. before Judge Fischer (at C.A. 16-490) is cancelled. Any further proceedings in these matters will be scheduled by the presiding Judges. Signed by Judge Nora Barry Fischer on 1/26/17. (jg)