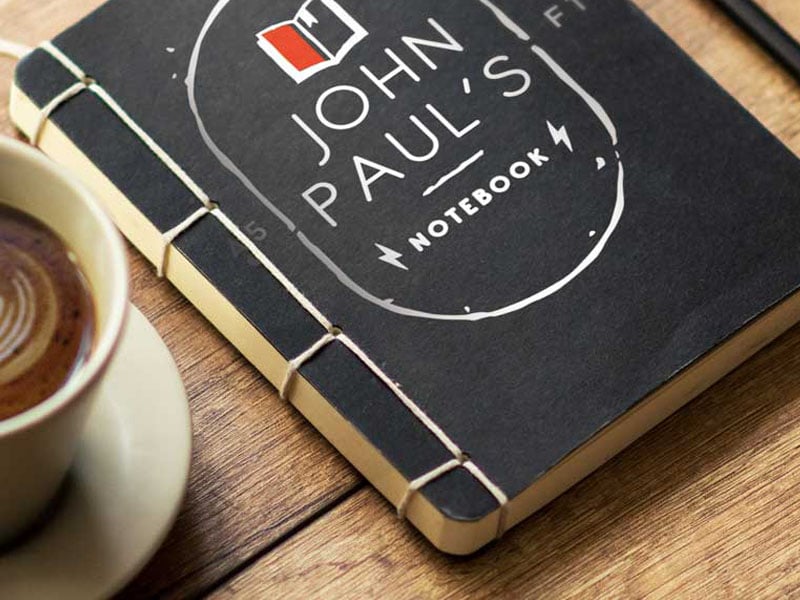 More random entries from my notebook for your information and enjoyment:
District Attorney Defends Overtime
Beaver County District Attorney David Lozier wrote me last week in defense of the overtime hours worked by his detectives over the past year. Lozier's email came as a response to a payroll analysis I published on Friday ranking the top earning county employees. The note explains some of the reasons why his detectives have been racking up overtime pay (it is being published here with permission of the District Attorney):
Could it be the over 2 dozen SWAT level warrants to arrest heroin dealers and felons carrying illegal firearms? or the three swat standoffs with armed suspects? or the 9 months work behind the largest drug round up in Beaver County history? or the long hours and very late nights and lost weekends spent investigating the 7 homicides in 2016? or investigations into some of the 100 heroin overdose deaths in 2016?
As I type this from my county computer on a Friday night long after every other employee has left the court house, several of my detectives are still hard at work on a child porn case and they will be at it for several more hours. The last cars here at night are mine and my detectives.
The Beaver County Detectives did good work in 2016 protecting the people of Beaver County. A lot of that work was late at night at crime scenes and stakeouts away from their families. That's the job and life of a detective and they do it well. I am proud of my Detectives and the work they do. I will defend their overtime pay to the hilt.
David J Lozier
Beaver County District Attorney

Dollars For DeCostro
Judicial candidate Deborah DeCostro has scheduled a fundraiser for her campaign. DeCostro is holding a reception at Shadow Lakes on March 2nd — tickets are $150 a pop.
I'm told by several politicos that veteran attorney Charles "Lucky" Bowers (considered by many to be one of the most influential members of the Beaver County Bar Association) is expressing early support for DeCostro's run, which could go a long way to help make her an establishment favorite.
Commissioner Camp Noticed Something Missing – Beaver County Times Issues Mea Culpa
Republican County Commissioner Dan Camp called the Beaver County Times last week to complain about something missing from the print edition of their newspaper — any photograph of Donald Trump being sworn in as the 45th President of the United States.
Commissioner Camp had traveled to Washington, D.C. to attend the inauguration and felt the paper's failure to include the event was another example of a Democratic bias.
Although she didn't name Commissioner Camp as the catalyst, Times Executive Editor Lisa Micco published a mea culpa in today's edition of the paper, which read in part:
On Jan. 20, we were digitally all over the presidential inauguration of Donald Trump, providing constant updates in Breaking News as they chronologically unfolded. There were photos, accompanying stories, social media posts and other related topics to the day's events.
Digitally, we were on fire.
Two days later, not so much. What we forgot — where we erred — was not considering that print subscribers were expected to see some of that on Sunday. Nowhere in our Sunday edition did we have a photograph of Trump's inauguration. Sure, we had plenty of photos from the Jan. 21 protests, but zilch about the 45th president taking office.
Love him or hate him, this wasn't about party politics. As any journalist will tell you, this was history, and we still have a responsibility to document history. We failed our print audience, and the criticism we got from it was warranted.

Micco has vowed that readers of the paper will soon be noticing an "audience first" initiative. Catchphrases to the rescue!
Prothonotary Nancy Werme Complained About Being Misquoted By The Beaver County Times
Commissioner Camp wasn't the only county official who called the Beaver County Times last week to lodge a complaint.
Prothonotary Nancy Werme contacted one of the paper's managing editors alleging their courthouse reporter put words in her mouth when quoting her thoughts about the Commissioners exploring home rule.
I'm told Werme was not a happy camper and won't likely be granting the paper another interview anytime soon.
A "False Ad" About "Fake News"?
One of my readers sent me a copy of an advertisement they received via email from the Beaver County Times, which is trying to sell $1.69 subscriptions to their paper. I'll leave it up to you to determine whether or not this may be a false ad about fake news: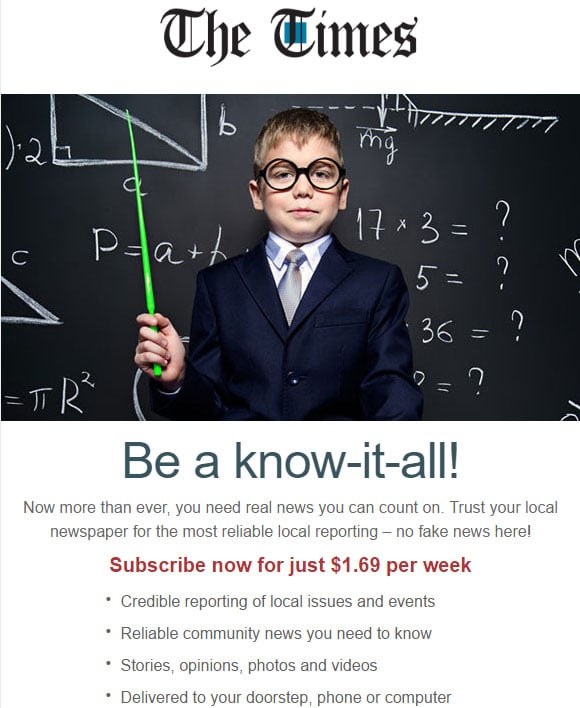 Just out of curiosity, I did a quick search and discovered that $1.69 can also buy you a piece of "realistic Fake Poop Droppings" on Ebay. Coincidences.