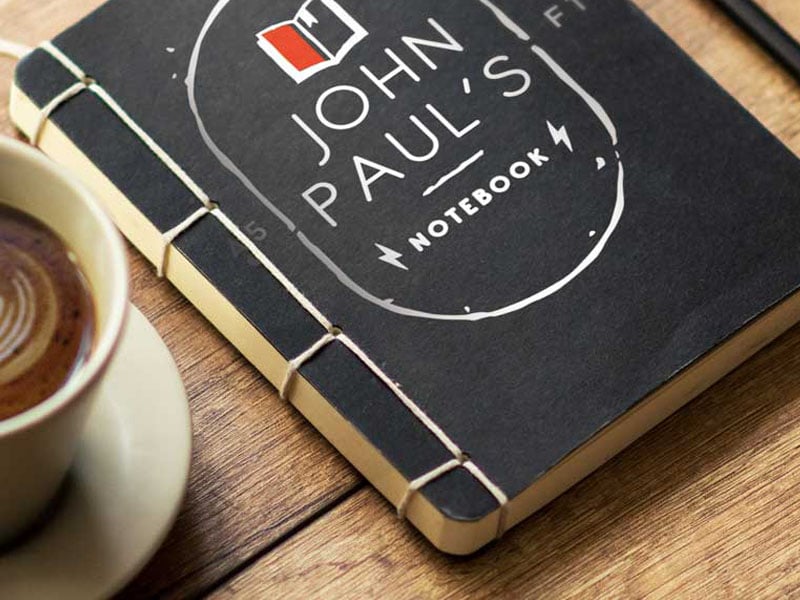 My phone rings off the hook, here's the latest from my journalist's notebook!
---
Dem Turncoats
Incumbent State Representative Aaron Bernstine (10th legislative district) is off to a good start on his path towards reelection, thanks in part to a few elected officials from the Democratic party.
Bernstine has a fundraiser at the Crane Room Grille in New Castle tonight as he prepares to face off against his likely Democratic challenger in the fall, Joe McGurk of Beaver Falls (neither candidate has a primary challenger).
Among the names on Republican Aaron Bernstine's "Host Committee" are Democratic Beaver Falls Mayor George Quay, Democratic New Brighton Mayor Tom Albanese, and Democratic Ellwood City Mayor Anthony Court.
Bernstine's Bipartisan Bears are causing an uproar and politicos in the Democratic Party I've spoken with say it won't go unaddressed.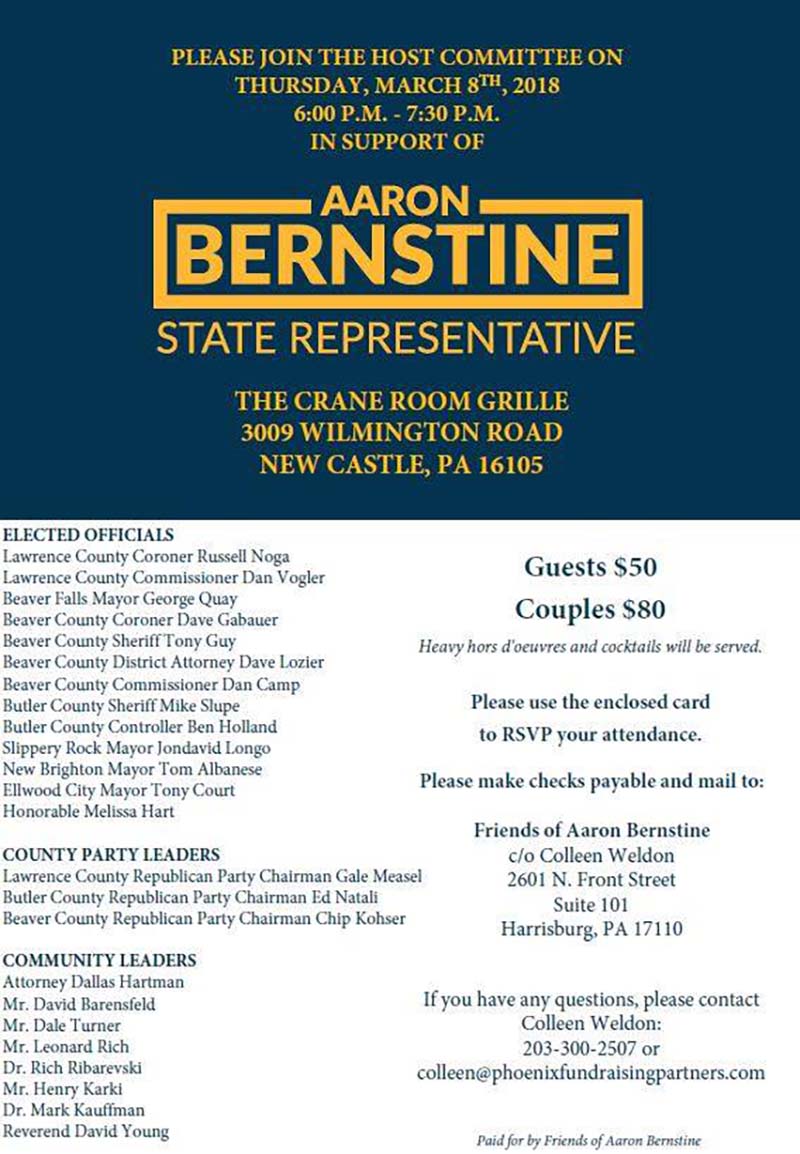 ---
Benyo Campaign Announces Manager
Attorney Gerald Benyo — a newly minted Democrat who has plans to run for District Attorney in 2019 — is already building up a campaign team.
Attorney Jodi Gill tells me she will be working as a senior adviser and social media coordinator for Benyo. Gill is a part-time Penn State University Professor who also teaches criminal justice at CCAC; she teaches civil service prep courses for the City of Pittsburgh Police and Allegheny County Police.
I spoke briefly yesterday with Nick Cafardi, who has signed on to serve as Benyo's campaign manager. Cafardi is Dean Emeritus of Duquesne University School of Law and former Assistant Dean of the University of Pittsburgh Law School. He is considered one of the foremost experts on canon law in the United States (with a Doctor of Canon Law degree from the University of St. Thomas Aquinas in Rome), was as a founding member of the United States Catholic Bishops' National Review Board for the Protection of Children and Youth, and was the founding chair of the Pennsylvania Supreme Court's Commission on Racial and Gender Bias. He served as the General Counsel for the Catholic Diocese of Pittsburgh.
Cafardi is a recognized name in the Democratic Party on both the State and National level who was the national co-chair of Catholics for Obama — he was previously announced to be on the short list of President Barack Obama's picks for Ambassador to the Vatican.
Gerald Benyo ran for District Attorney in the previous county election, where he was soundly defeated by David Lozier in the Republican Party. Benyo lacked a campaign infrastructure last time around, but with his early announcement it seems he wants to show people things will be different this time.
Politicos tell me Benyo will likely face attorney Ted Knafelc in the Democratic Primary. Sources close to Knafelc say he has the energetic backing of the Beaver County Young Democrats, and that he is also working toward making an early announcement of his campaign team.
"It sounds to me like Benyo's campaign manager is going to be more impressive than Benyo," said one Democratic operative backing Knafelc, who asked they not be quoted by name until the candidate makes an official announcement. "Benyo isn't a real Democrat and he sure as hell isn't Catholic and I don't think we'll have a very hard time getting voters to understand that."
Old salts in both the Democratic and Republican Parties tell me this race for District Attorney is off to one of the earliest starts they've ever seen, with the primary election not taking place until May of 2019.