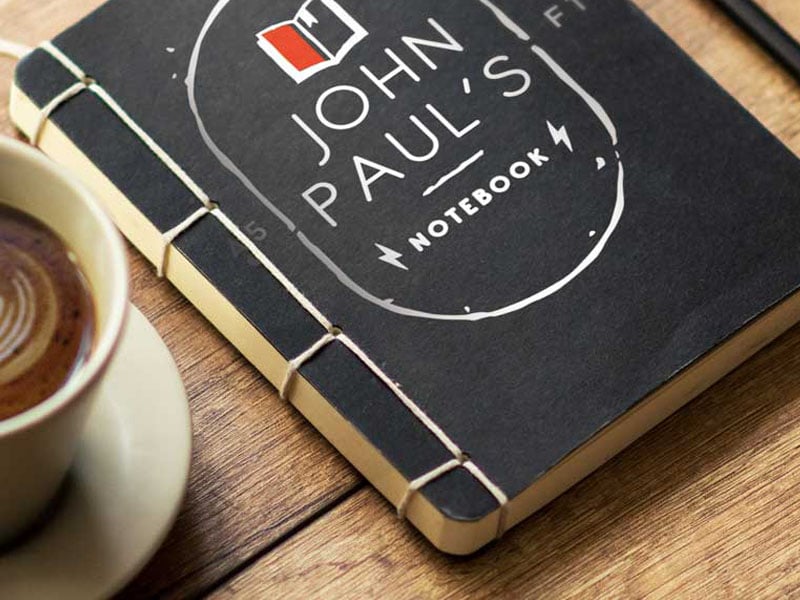 My phone rings off the hook, here are some random things from my journalist's notebook!
---
Conor Lamb Tops Keith Rothfus In High Profile Race
If miles were votes Democrat Conor Lamb would be a happy man this week.
Congressman Lamb will be facing off against Republican Congressman Keith Rothfus in the fall to represent the new 17th Congressional District covering Beaver County. But the two men enjoyed a race of a different kind last Sunday, when they both supported emergency services personnel by participating in the 17th Annual Beaver Volunteer Fire Department / Heritage Valley Health System 5K/10K Race.
Conor Lamb finished 12th out of 125 participants in the 10K with a total time of 43:56.17 (that's a pace of 7:05/M). Keith Rothfus finished 85th out of 259 participants in the 5k with a time of 29:38.69 (a pace of 9:34/M).
For those politicos who like to analyze a race, each of the men did well for their age: Rothfus finished 8th in the men's 55-59 age bracket – Lamb finished 3rd in the men's 30-34.
Another notable in last week's race was Beaver County Common Please Judge Mitchell Shahen. The 61-year-old Aliquippa native finished his 5k race in an impressive 25:42.89 (a pace of 8:17/M).
The political race taking place this fall between Rothfus and Lamb has gained national attention with many expecting a photo finish.
(A special thanks to attorney Robert Banks of Baden for bringing this race to my attention. The 67-year-old proved that he is still alive, although just barely, by finishing his 5k in 47:05.66 — a pace of 15:11/M.)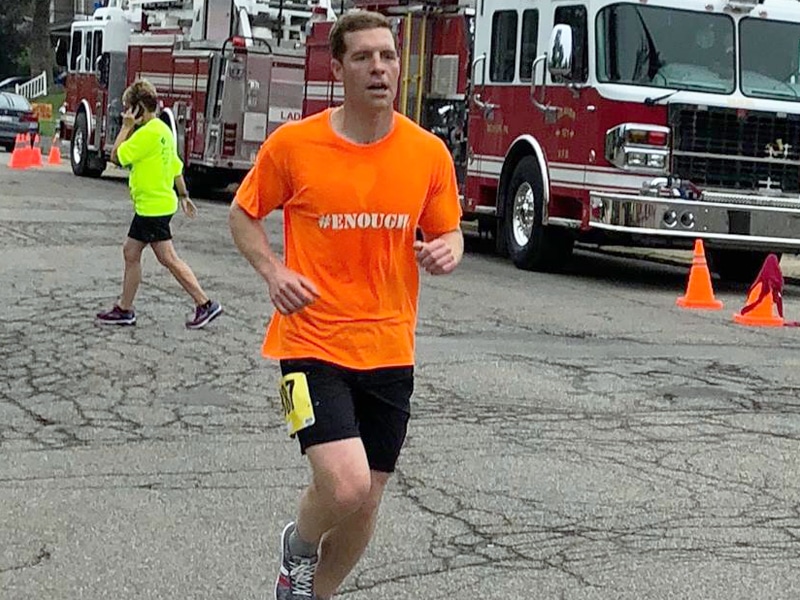 ---
Representative Bernstine Lawn Care Services
State Representative Aaron Bernstine (R-Beaver/Butler/Lawrence) has a lot of free time on his hands this election year after winning both the Republican and Democratic primaries for his seat. While his colleagues in the PA House are busy strategizing their campaigns for the fall, Bernstine has been coming up with some creative ways to help pass the days.
"When government doesn't work for people… WE WILL," wrote Representative Bernstine to his Facebook page this week. "40-year business owner Mrs. Kimmel has tried to get property cleaned up next to her bakery, and Ellwood City Borough has refused. We are here mowing and cleaning up the property today."
The property is privately owned, but Bernstine felt the Borough should have taken action.
I got my hands on this low quality photo of Representative Bernstine in all of his glory: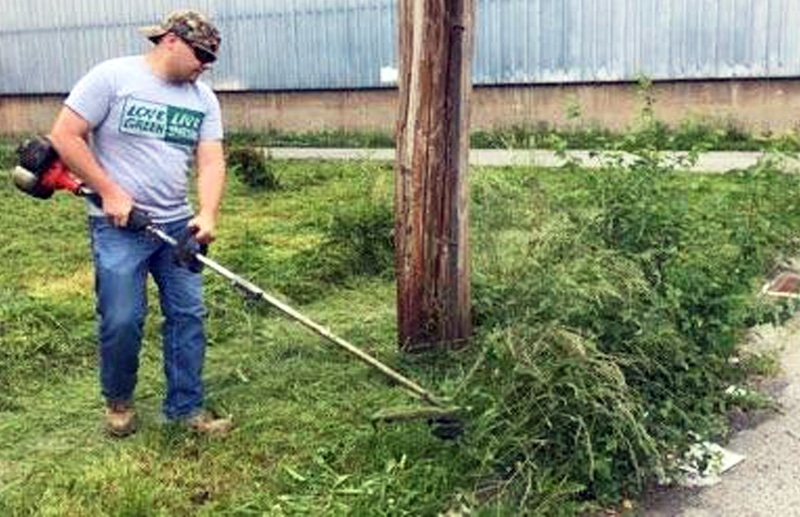 Who says elected officials don't accomplish anything?
---
WTAE Trolled By Troll
Al Goehring (who is listed on the WBVP website as a radio producer and show host) decided to peak his head out of his gopher hole again, this time in the Facebook comments section of a post by WTAE TV's Beau Berman.
Berman had interviewed retired PSP Trooper and Democratic sheriff candidate Wayne Kress about the Rachael DelTondo homicide investigation. Goehring, who retired as an employee of Democratic Treasurer Connie Javens, did not like it one bit.
Al Goehring, boasting about 30 years of experience as a Beaver County newsman, managed to spark a glorious little flame war on Berman's Facebook page that is a mildly amusing read for news nerds with way too much time on their hands.
Here is all of the wonderful nonsense plastered by Goehring to Beau Berman's page as it unfolded:
Alan Goehring · Beau, Kress is running for Beaver County Sheriff in 2019. Also the Beaver Countian is a blog not a news operation. He has an axe to grind with DA Losier and the Polce Chief. He has leaked a lot stuff. John Paul is a big backer of Kress Just thought you would like to know
Beau Berman WTAE · Kress told me he was running for Sheriff after we conducted the interview. I'm familiar with the Beaver Countian and what it is or is not.
Wayne Kress · Alan, my stance hasn't changed on the corruption in this county. I've been commenting on it since 2015. John Paul is no big backer of mine. Early on in the race back in 2015 (I don't want to put words in his mouth) but I would say he probably leaned towards my opponent. Over the course of the election many things came out and by the end, I did get endorsed by him and the Times along with others. I'm not a politician, I'm just someone who's had enough and willing to stand up and do what's right. If everyone did what's expected then he'll have anything to write about.
Alan Goehring · Wayne, you did not inform Beau that you were a candidate til after the interview which taints your views. You stress that there is corruption and you mislead a reporter. Let that sink in for awhile
Wayne Kress · I've never mislead anyone. If you look at the post on John Paul's site where my comments were made it clearly states I'm running for sheriff and relates to my future opponents. I never reached out to anyone for this interview, they reached out to me from that article. My name is all over and it's not hard to find out or know I'm running for sheriff. There was ABSOLUTELY no misleading from me!
Alan Goehring · That is not what Berman say and he has discounted what JP said. He is irrelevant to the conversation.
Wayne Kress · It happened exactly as I said it happened. Don't be part of the problem, help the solution.
Mary Thames-Reynolds · Alan Goehring, doesn't matter if he informed him before after or during, Wayne Kress speaks the truth and this county desperately NEEDS him, he will end the corruption in this county, as well as the "if you know somebody"
Alan Goehring · First the State police are not involved in the investigation and Kress's opinion is pure speculation. He doesn't know what investigators know. He lost in 2015 and it is hard to beat an incumbent. Would I have interviewed him ….NO
Mary Thames-Reynolds · The state police as well as the FBI are very much involved in this murder, Wayne Kress didn't become a PSP by pure luck!!
Wayne Kress · Alan, you are correct. My opinion is exactly what they called me for. They reached out to me because I'm not afraid to say it how it is. I will not continue down the same path that this county has been going down for years. As for an incumbent, I welcome the challenge. I beat the incumbent in my primary and the current sheriff has a record now and the public has seen the light!! Time to get on the path of making Beaver County better for everyone!!
Beau Berman WTAE · Alan Goehring It does not "taint the views." Wayne running for Sheriff doesn't change the fact that he spent 21 years risking his life as a state trooper. Please, show him some respect Alan. Wayne is a credible ex-law enforcement officer, who shared his opinions. Viewers can choose to agree or disagree with Wayne. If you have a grievance about the way the report was conducted, please contact WTAE management directly.
Alan Goehring · You did nothing wrong Beau. My beef is with Kress who was beaten by current Sherif TONY GUY. You do a great job. I have done Beaver County News for over 3 decades. Kress is just one of those people who sees corruption everywhere.
Wayne Kress · Alan, I'm not sure how your beef is with me. I've never meet you or talked to you. If you think for one second corruption doesn't exist crawl back under a rock. I'm looking forward to the next election!!!
Nikki Native · Alan Goehring this isn't about politics. This is about a young woman losing her life under suspicious circumstances. It's clear that you are trying to push a biased agenda here.
________________________
(Don't feel too bad WTAE, I've had a few run-ins with the tribe over at WBVP as well: The Answer Is No – WBVP Wants Beaver Countian To Remove Parts Of Article About The Station And Treasurer Javens)