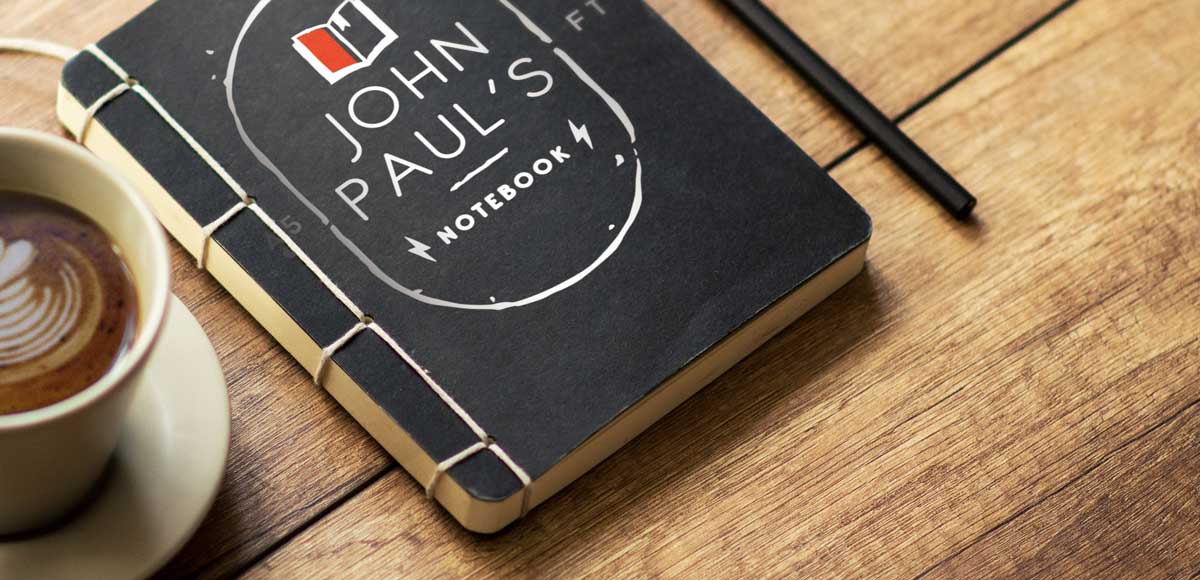 Here are the latest random happenings in county government taken from my reporter's notebook:
Annnnd She Quit Already
Newly hired Deputy County Solicitor Jessica Sullivan is quitting. Sullivan gave notice to the county this week that she will be leaving to take a job in the private sector.
County Solicitor Andrea Cantelmi had left the position of Deputy Solicitor unfilled for months last year as she waited to hire Sullivan (who was pregnant at the time) for the position. As Cantelmi stalled hiring a Deputy to allow Sullivan time to have her baby and finish maternity leave, several row officials and department heads began complaining that work was not being completed by the law department in a timely manner and county business was getting bogged down as a result.
Cantelmi finally hired Sullivan on October 3rd of last year and has spent the past several months training her for the position (Sullivan had no prior municipal law experience).
Sullivan's notice to the county comes at a time when Law Department Paralegal Stacey Householder is out for 3 months on a maternity leave of her own, which will leave no one but a part-time secretary to help Cantelmi deal with day-to-day legal work and the county's many pending lawsuits and arbitrations.
Getting Friendly At The Friends Of NRA Dinner
The Beaver County Chapter of the Friends of the NRA held their annual fundraiser at the Monaca Turners last Saturday night. The event has traditionally been one of the largest "coming out parties" for political candidates each year and last weekend proved to be no exception.
Attorney Myron Sainovich brought petitions with him to the event and spent much of the evening collecting signatures to get on the ballot for Common Pleas Judge — Sainovich's run for judge comes just months after his partners voted him out of his own law firm and as the attorney is reportedly once again attempting to sustain a new sobriety (more on that in coming articles).
Although Sainovich's appearance at the NRA event was a topic of conversation in political circles, the big news from the dinner is proving to be judicial candidate Deborah DeCostro's dining partners. Photos provided to me by several of the Beaver Countian's secret squirrels show DeCostro was seated across from Common Pleas Judge Kim Tesla (who is up for retention this year) — and sitting shoulder-to-shoulder next to her was former Democratic County Commissioner Joe Spanik.
I'm told Joe Spanik has been making introductions for DeCostro in support of her candidacy.
Spanik, as you may remember, is currently the subject of an investigation by the Pennsylvania State Ethics Commission. The investigation into Spanik was spurred when an investigative report by the Beaver Countian first revealed a trove of campaign literature and records had been stored on a computer used by Spanik's secretary. District Attorney David Lozier referred the matter to state investigators after announcing that Spanik's secretary admitted to County Detectives he had instructed her to do campaign work on county time.
Some of the campaign materials found on the county computer were in support of Kim Tesla's last run for Common Pleas Judge.
Several political operatives I have spoken to over the past week from both sides of the political aisle have raised concerns about a sitting judge and a judicial candidate hobnobbing in a political environment with the subject of a state ethics probe.
Highly Recommended – Recommended – and – What In The Hell Are You Thinking?
I'm hearing from members of the Beaver County Bar Association that the organization has decided to publish ratings for judicial candidates this year.
Politicos I've spoken with are highly skeptical that the "not recommended," "recommended," "highly recommended," ratings will carry much weight with voters, but everyone's waiting to see what the Bar will do with its rating for attorney Myron Sainovich, whose practice has been highlighted by highly questionable practices through the years.
"If the Bar Association has any balls, they'll do what's right and publish a rating that's like the one the State Bar did of William Caye," one Democratic Party official told me.
Don't hold your breath.
Democrats Hope To Exercise Their Right To Remain Silent
Senior Democratic Party officials tell me their party is planning to abstain from making any endorsements for judicial candidates in the primary election. Once again, attorney Myron Sainovich seems to be the center of attention, as party officials are expressing concerns that Myron may be able to maneuver enough committee people to garner the endorsement.
Officials fear a Sainovich endorsement would rip the party apart in the same way the George David endorsement for Sheriff and Dirk Goodwald endorsement for District Attorney did back in 2015.
"The Party is trying to reinvent itself and do the right things now but a lot of the committee people are older and still stuck in the past," said one senior Democratic Party official. "I think Myron could get the endorsement if we hold one and I know a lot of us would have to leave the party again if that happens like we did back when Georgie [David] got endorsed."
Under the bylaws of the Democratic Party, it will ultimately be up to a vote by Committee members to decide whether or not to hold endorsements this year. Party operatives say this will be the first big test of newly elected Democratic Chairman Stephen Dupree.
"We'll see if he can keep Committee people in line and spike the endorsements or not," said one politico.
Moving On Up
Attorney Leo Bouwers is moving on up — upstairs that is. Bouwers is leaving his role as an Assistant Public Defender (with offices in the basement) to Assistant District Attorney (with offices on the second floor). Bouwers is well regarded in the legal community, and several attorneys I've spoken to say the move will be the PD's loss and the DA's gain.
Big Ambitions – or – A Tall Tale
Although Republican Sheriff Tony Guy has publicly denied any desire to become County Commissioner — and has specifically told Democratic Commissioner Tony Amadio that he won't be running — reports from political operatives continue to stream in that Guy is already plotting behind the scenes to make a run.
There's still a lot of time between now and the 2019 elections for Commissioner, but I have a feeling we'll know what Guy's true plans are sooner rather than later.
Speaking Of Tony Guy
Depositions are scheduled for next week in former Deputy Curt Larrick's federal civil rights lawsuit against Sheriff Tony Guy. Larrick alleges that Guy fired him for political reasons when he took office as Sheriff last year.
Deputy Larrick's 2014 testimony against then-Sheriff George David led to David being placed on house arrest for three months — According to reports by the County Human Resources Office, Larrick then faced systemic harassment by many of the same George David loyalists who Tony Guy subsequently surrounded himself with.
Expected to be deposed next Wednesday and Thursday are Sheriff Tony Guy, Chief Deputy Dean Michael, and Captain Jay Alstadt (who served as Chief Deputy under George David). Also expected to be deposed is former County Human Resources Director Rick Darbut, who investigated and documented many of the instances of harassment against Larrick.