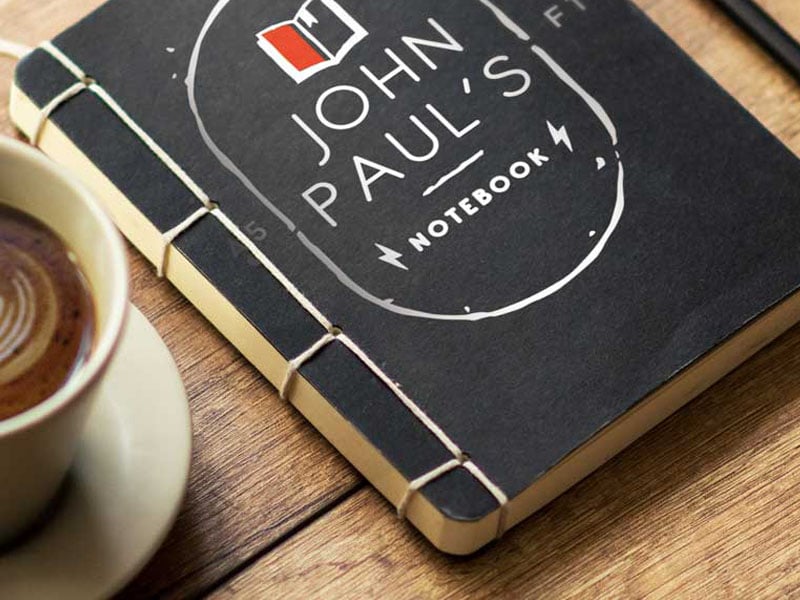 Here are the latest random this and thats from my reporter's notebook:
---
Beaver Attorney Hopes To Fill Christiana's Seat
Beaver attorney and father-of-five Joshua Kail hopes to fill State Representative Jim Christiana's seat for the 15th legislative district. Christiana has pledged he will not be running for reelection when his term comes to a close at the end of 2018.
Kail, a registered Republican, has filed paperwork to form his campaign committee ahead of next year's election.
Along with working as General Counsel for Silver Creek Services (an oil & gas company), Kail also maintains a private law practice in Beaver where he shares office space with former Beaver County Solicitor Joseph Askar, and serves as Assistant Solicitor of Economy Borough and Beaver County CYS. Kail previously served as law clerk for County Common Pleas Judge Deborah Kunselman.
---
Five Or Six? Clearing Confusion In The Judicial Race
The Beaver County Times has begun its coverage of the 2017 campaign season with something of a flub. The Times ran a story on March 13th with the headline "Five individuals announce intent to run for Beaver County judge." Of course, readers of the Beaver Countian (which includes staff of the Times) have read about the SIX attorneys who are judicial candidates this year.
It seems the Times missed attorney Myron Sainovich in their list.
Reporting by the paper of just FIVE candidates spread like wildfire through the courthouse and political circles, with people assuming the Times' coverage meant that Sainovich had dropped out of the race. Sainovich was also the only judicial candidate who did not show up to speak at a Republican Committee meeting held this week, which added to the rumors he was out.
From what I've been able to gather, the Times' error appears to be due to them obtaining an unofficial preliminary list of candidates from the Beaver County Bureau of Elections. Sainovich's name was not included on that version of the list apparently due to issues which arose when he originally filed his nominating petitions (while candidates for municipal offices file their petitions with the county Bureau of Elections, judicial candidates file in Harrisburg).
The Beaver Countian obtained the same preliminary list of candidates from the county as the Times did, but knowing Sainovich was entering the race, took the time to double check it with state filings.
It seems Sainovich's original petitions to appear on the ballot were rejected because he had failed to follow state guidelines that mandate the petitions be double-sided as part of petition circulator requirements. Sainovich was given an opportunity to rectify things and state records show his candidacy was approved on March 7th.
After confirming his candidacy the Beaver Countian again contacted the County Bureau of Elections, which acknowledged the unofficial list had not yet been updated with the last minute addition. They asked us to correct their list before publication, which is the version that appeared on our site on March 8th.
I confirmed again on Thursday with a call to the Pennsylvania Department of State that the Beaver Countian's reporting about Sainovich being an approved candidate remains accurate.
"[Myron Sainovich] is showing as approved and I do not see anything to indicate that he has withdrawn," said a spokesperson for the agency. A lottery held on Friday by the state determined Sainovich will have position 1 on the Democratic primary ballot and position 6 on the Republican ballot.
You can see Myron Sainovich's state filings for yourself here (for the Democratic petition) and here (for the Republican petition). You can see notice of his mandamus case (involving the original problems with his petitions) listed here.
Sainovich was one of SIX judicial candidates who appeared before the Democratic Committee's Executive Board this morning.
---
WBVP Radio Hosts Continue Open Love Affair For The Democratic Party Establishment
A host and producer for WBVP radio continued to demonstrate the station's unabashed love affair for the old guard of the Democratic party establishment this week.
Al Goehring posted a comment to the Beaver Countian from his Facebook account in reaction to news that this publication had succeeded in its legal efforts to protect anonymous commenters from being unmasked by Democratic Treasurer Connie Javens (Goehring is one of several people who have worked for both the station and the Treasurer's Office).
"Now she can go after you!! You should be in jail for lying in the David trial!!," wrote Goehring, referencing former Sheriff George David's 2014 acquittal at trial on charges he pulled out his service revolver and made threats.
Shill is as shill does.
The Beaver Countian published a report back in April 2016 that revealed Mike Romigh, the station's programming director at the time, attended a meeting with the Executive Board of the Democratic Committee where he pledged to help the party regain majority control of the courthouse.
Romigh recently left his two-and-a-half-year stint at the station to become fundraising manager for the Beaver County Humane Society.
---
Fox News Anchor Makes Low-Key Visit To Beaver County?
Fox News' Chief Anchor Shepard Smith was supposedly spotted in a Beaver County bar last Saturday night. Smith is said to have been watching a basketball game at the Paradise Pub in Center Township.
People tell me the newsman brought an "entourage" with him into the establishment, and was introducing himself as "Shep" to other patrons who began gawking at him as word got around. I'm also told he makes frequent trips to the Center / Monaca area.
I reached out to a spokesperson for Fox News to see if they could confirm Shep was around and to find out what he may have been up to, but have not heard back yet. I'll let you know if I do in a future notebook.
---