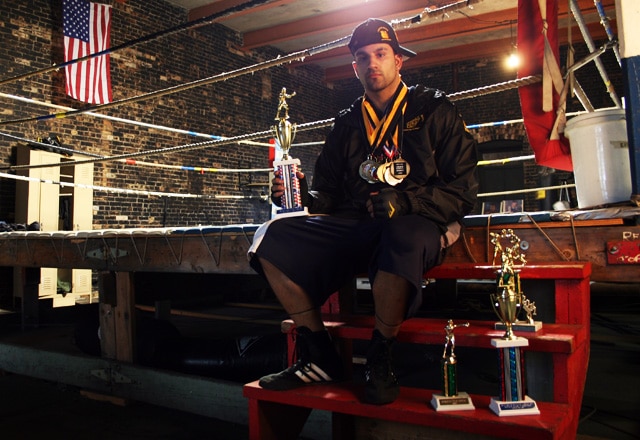 "Keep your jab up, keep your head down! Keep your jab up, keep your head down!" trainer Ron Williams barks as he watches two young boxers spar in a haggard ring on the fourth floor of the Beaver Valley Bowl building in Rochester.
Blood begins dripping from the nose of one of the fighters.
"Suck it up! Move faster! Keep your jab up, keep your head down! You gotta move faster!" Williams yells.
Standing over in the corner, Coach Marty Corak of Brighton Township lights up his 3rd cigarette in less than an hour "Gotta keep that head down!"
Large ropes and tires, sledge hammers and weight benches, punching bags and mirrors — This is how champions are made.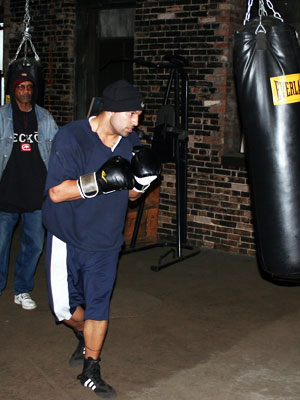 Less than a year ago, twenty-one year old Josh Himes of Monaca walked through the doors of the Beaver County Fight Club for the first time, having never stepped foot in a ring. This past week, he became the Pennsylvania Golden Gloves Light Heavy Weight Division Champion after scoring a first round knock-out of Philadelphia's Dominique Walton.
While new to boxing, Himes has always been athletic. He was a member of Monaca High School's football, basketball, and baseball teams. He would later go on to play baseball at Youngstown State University. But boxing is where Himes would ultimately excel, becoming the first athlete to go from unranked boxer to State Champ in under a year.
He now stands as one of the top 5 amateur boxers from his division in the country as ranked by USA Boxing, the organization that governs the US Olympic Boxing Team.
With a record of 11-4, Himes has never been knocked out or even knocked down. All 4 of his loses were by split-decision.
"Only 5 more fights" Himes says with a grin "5 fights in 5 days." That's all that stands in the way of Himes and a guaranteed invitation to the US Olympic Team Trials. "That's my goal, to get into the Olympics. Man, to get into the Olympics."
Coach Corak says although Himes has only been boxing for a relatively short time, he's never seen anyone work harder in his 35 years as a boxing coach "He's here every day, he never misses a day, and he never gives me less than 100 percent."
Himes will get his big chance at the end of this month when he fights in Indianapolis at the Men's Golden Glove National Championships — April 25th through the 30th, a single elimination tournament, 4 fights in 5 days…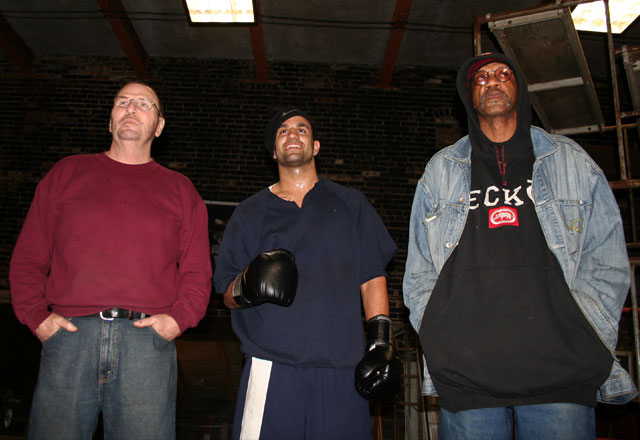 Photographs by JP