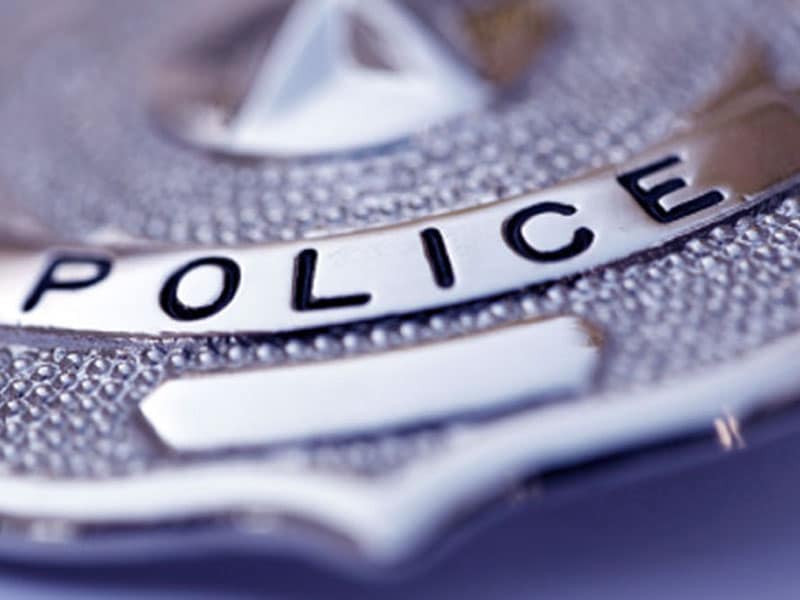 Joseph "Jojo" F. Catroppa of Aliquippa was arrested yesterday by the Monaca Borough Police Department on felony charges of possession with intent to deliver a controlled substance and criminal use of a communication device, according to court records.
Public court dockets show Catroppa was released on a $10,000 unsecured bond following his arrest. A preliminary hearing in the case has been scheduled for December 15th. Court records show Catroppa has retained defense attorney Ronald Rojas.
Public dockets show Joseph Catroppa had previously been arrested in 2013 on similar felony charges by the Beaver County Detectives Bureau, although prosecutors offered him a plea deal at the time that saw him convicted only of misdemeanor possession — he was sentenced to a period of probation.
Monaca Patrolman Ronald Hogue filed the following Affidavit of Probable Cause with the courts in the current case against Joseph Catroppa:
Your affiant, on or about June 2, 2017 at 2005 hours observed a Joseph Catroppa operating a black in color Buick four door vehicle Pennsylvania ([license plate number]). This office has knowledge that the vehicles owner is a Frank Anthony Catroppa. This officer is involved in on going narcotic investigation through the Commonwealth of Pennsylvania and Beaver County. This officer has knowledge that Catroppa is selling narcotics on a day to day basis.
On the above date and time Catroppa was traveling on Pennsylvania Ave from the 12 Street area towards 9th Street. This officer in an unmarked unit turned around and observed Catroppa pull up to the corner of 11th Street and Pennsylvania Ave and observed Robert Marchionda walk out from between two buildings and get into Catroppa's vehicle and go around the block and Catroppa pulled into the Family Dollar parking lot and Marchionda exited the vehicle quickly and Catroppa got out of the vehicle and started walking towards the Family Dollar. I approached Catroppa and asked him what he was doing he reported that he was giving a ride to "Bobby."
When I confronted Catroppa that I observed him pick "Bobby" up went around the blow and let "Bobby" out of the vehicle he stated that he lent "Bobby" $20.00 dollars. When I approached Catroppa I asked him if he had anything on his person he reached into his pocket and pulled out a pill bottle with no label on it to where I could see pills inside the bottle. I also observed Catroppa to have a considerable amount of cash along with the pill bottle that was in his left hand. I asked Catroppa if he had anything in his right pocket to where he pulled out his keys and cell phone.
While still speaking to Catroppa his phone kept going off time and time again. I did take custody of the Cell Phone, and the pill bottle that had no label on it with 6 white pills with blue specs that I could identify as Hydrochloride CSA Schedule controlled substance. I also found that Catroppa had over $3,362 in cash on his person.
I did ask Catroppa if he had anything in his vehicle he stated, 'no you can look' that is when Catroppa pulled out the car keys and pushed the unlock button of the controller and walked towards the vehicle. I did walk up to the passanger door and looked into the window of the vehicle and observed brow in color pills in the center console. I did open the passenger door and Catroppa just stood there in front of the vehicle to where I removed (3) brown pills that were identified as Oxymorphone Hydrochloride a CSA Controlled substance Schedule 2. I also located a scale under the driver's seat with suspected cocaine powder on the scale.
I did ask Catroppa for his driver's license to where he reached into the vehicle and folded down the visor and a small bag of suspected powder cocaine fell out that's when Catroppa tried to empty out the cocaine and hide the bag in a pack of Newport's that he just opened when we walked towards his vehicle.
I did apply for a Search Warrant for the phone of Catroppa to where the Honorable Judge Dale M. Fouse signed the search warrant for Catroppa's cell phone.
I did transport the Cell Phone directly to the Beaver County Detectives Office to where I was provided with the following information that was extracted off of Catroppa's cell phone.
The affidavit of probable cause continues with 9 pages of text messages including dates, times, and partially redacted phone numbers. Among the messages in the affidavit include the following exchanges:
---
6-1-17 1:49 PM from 724-462-XXXX "adderol?"
---
6-2-17 12:41 from 742-494-XXXX "dude what the fuck"
6-2-17 12:41 from 742-494-XXXX "you owe me one"
6-2-17 12:41 from 742-494-XXXX "the one you gave me was broken"
6-2-17 12:41 from 742-494-XXXX "I gave you $105"
6-2-17 12:41 from 742-494-XXXX "that was fucked up"
6-2-17 12:42 from Catroppa to 724-494-XXXX "I handed u one there was one in the bottle and two halved in plastic so thats three"
6-2-17 12:42 from 724-494-XXXX "nvm im a whole asshole right now"
6-2-17 12:42 from 724-494-XXXX "ya sorry"
---
6-2-17 12:26 from 412-614-XXXX "you good"
6-2-17 12:37 from Catroppa to 412-614-XXXX "ya"
6-2-17 12:37 from Catroppa to 412-614-XXXX "how many"
6-2-17 12:39 from 412-614-XXXX "can you do 33"
6-2-17 12:41 from Catroppa to 412-614-XXXX "how many would u wabt"
6-2-17 12:42 from 412-614-XXXX "My dude ryan was gonna grab mine I think another 15"
---
6-2-17 4:24 from 724-561-XXXX "he said he wants it but last one was powdery no chunk really n hard to get rid of. So if u got any chunk it would b appreciated"
---
6-2-17 5:45 from 724-650-XXXX "hey rem you still owe from shorting me. whether its colrs,ads or $ there all fine and will do. Ill just come knock if I see ur truck if u havent swung by today or w/im next few days
---
6-2-17 7:50 from 724-630-XXXX "have you heard of adipex?"
---
6-2-17 10:30 from 724-601-XXXX "can we get some blues and adeles"
---