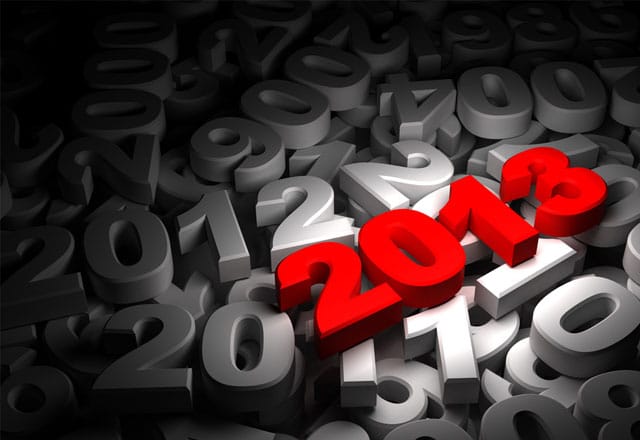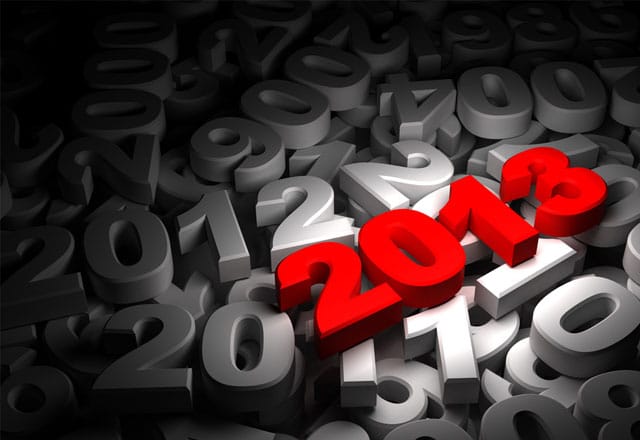 It's nearly 2014, which means we've spent another year cataloging the happenings in Beaver County, Pennsylvania.
It was a big year for the Beaver Countian, with a weekly reach topping 55,000 individuals, our Facebook page topping 14,000 followers, and our publication named a two-time finalist in the Press Club of Western Pennsylvania's 49th annual Golden Quill Awards for excellence in journalism. We also began airing our news reports five days a week on WBVP/WMBA radio as a segment called "The Inside Scoop."
Here are some of my personal favorites that the Beaver Countian covered in 2013. For new readers, this list provides a good overview of the type of work the Beaver Countian does over the course of a year. For our longtime readers, I've thrown in some previously unpublished tidbits that were unearthed during our various investigations.
To everyone, thanks as always for being a reader of the Beaver Countian! Be sure to tell your friends, family, and colleagues about the site.
---
Sheriff George David Arrested By The Pennsylvania State Police
Sheriff George David was arrested this year by the Pennsylvania State Police and the Attorney General's Office. He is scheduled to stand trial on February 24th, 2014.
Because he has violated dozens of laws which govern his office, because he has falsely accused many people of crimes they did not commit, because he pulled out his service revolver and threatened to murder people, because his family has been involved in organized crime while he looked the other way, because so many elected officials in Beaver County have allowed his corruption to continue unchecked for so many years, because he remains in office abusing both power and persons, and because Pennsylvania State Police Corporals Olayer and Mosura have stood as shining examples of integrity in an otherwise very dark place, this story is one of my top 10 for 2013.
Related Runner Up: Former Purchasing Director Files Lawsuit Against Beaver County Over Sheriff David
---
Judge Orders Former County Solicitor To Reimburse Taxpayers
Former Beaver County Solicitor Myron Sainovich was ordered to pay back $44,000 plus interest and costs to taxpayers, after a judge ruled he illegally billed the county for work above and beyond his yearly salary.
Myron Sainovich was hired by Sheriff George David to be his solicitor shortly after County Commissioners fired him as theirs.
Because he still hasn't paid back taxpayers, because he probably should have been disbarred in 2005 when a judge found he had engaged in acts of fraud and deception while representing the Western Beaver School District, and because it is yet another example of Beaver County recycling its corruption, this story is one of my favorites for the year.
---
Representin' Like A Representative
The Beaver Countian conducted an exhaustive investigation of State Representative Jim Christiana's campaign finances again this year. What we found this time around, combined with what an investigative report published by the Beaver Countian back in 2012 uncovered (including $120,000 that was "accidentally" mailed to his office), have together raised some serious questions about Representative Christiana's campaign funds.
Because unreturned phone calls, unanswered emails, and lingering questions will not likely sit well with voters during next year's election cycle, this story made my top 10 list for 2013.
---
Commissioner Returns Campaign Funds Following Report
The Beaver Countian published an investigative report showing County Commissioner Joe Spanik had received campaign contributions from a New Jersey based engineering firm around the same time they were hired to do work at Friendship Ridge. The firm had a long history of alleged pay-for-play scandals.
Following that report, the Board of Commissioners voted to fire the group just two weeks after they had hired them. Commissioner Spanik subsequently returned the donation.
Because it was reminiscent of the $9,999 paint job story we had done the year before, and because it's another example of how keeping tabs on checkbooks helps to keep elected officials honest, this story made my top 10 for 2013.
---
Former Candidate For Aliquippa Council Arrested For Perjury
The controversy surrounding Bobby Williams arose after a series of investigative reports by the Beaver Countian raised serious questions about his residency and eligibility to run for office in Aliquippa.
Following those reports, a group of residents from Aliquippa filed a lawsuit against Williams seeking to keep his name off of the ballot. Williams withdrew his candidacy one day later, and he was subsequently charged with perjury following an investigation by Beaver County Detectives.
Bobby Williams has tentatively accepted a plea agreement with prosecutors in the case.
Because Aliquippa has enough problems of their own without this kind of nonsense going on, this story made my list of favorites for 2013.
---
Economy Borough Councilman Resigns From Office – Others Investigated
An investigative report by the Beaver Countian revealed racist comments and questionable videos published on social media sites apparently by Councilman Dr. Gregory Trecha. After an uproar in the community in response to the report, Dr. Trecha resigned from office.
A series of follow-up investigative reports by the Beaver Countian into the "Bipartisan Committee for a Better Economy Borough," which had backed Trecha's candidacy, raised additional questions about other members of Economy Borough Council.
Several other candidates backed by the "Bipartisan Committee" are now under criminal investigation by the Pennsylvania Attorney General's Office. November's elections saw control of Economy Borough's Council shift away from the former majority, with several incumbent members losing office.
Because the voters of Beaver County spoke out with an unmistakable voice, this story was one of my top 10 favorites for 2013.
---
When A Good Cop Exposes A Bad One
When the secretary of Ohioville Borough began to suspect shenanigans on the part of Police Chief Ronald Lutton, she called upon part-time officer Nevin Beatty to help her investigate. Officer Beatty exposed what he said was massive time card fraud on the part of Chief Lutton that stretched back for years and cost taxpayers at least $60,000.
After District Attorney Anthony Berosh spoke highly of Chief Lutton and began dragging his heels over the case, the Pennsylvania State Police's Bureau of Criminal Investigations filed felony charges against Lutton on their own, bypassing discussions with Berosh.
Officer Nevin Beatty began to experience what he alleged was retaliation from Ohioville Borough, with his hours suddenly being drastically cut after years on the force. Ohioville Mayor John Szatkiewicz spoke out against Beatty, as did several council members and the town's solicitor.
District Attorney Anthony Berosh approved a private criminal complaint filed against Officer Beatty by a man who later admitted he was working in tandem with the Ohioville Mayor. The man claimed his window shattered two hours after being on a traffic stop with Officer Beatty, and absurdly blamed the officer for causing the damage. It was the first and only time as District Attorney that Berosh had approved a private complaint filed against a police officer.
The charges against Officer Beatty, which could have been career ending, were quickly dismissed at a court hearing. Ohioville voters ousted Mayor John Szatkiewicz and several council members in the November elections, and Chief Ronald Lutton has tentatively accepted a plea agreement with prosecutors in his case. Officer Beatty has a lawsuit pending against Ohioville Borough and several of its officials alleging violations of the Pennsylvania's Whistleblower Law.
Because Officer Nevin Beatty was willing to hold a fellow officer accountable for his actions at great personal sacrifice, because this case raises serious questions about the Beaver County District Attorney's Office, and because once again the voters made their voices heard loud and clear, this story was one of my favorites of the year.
---
False Accusations At Friendship Ridge
"Aim To Kill!" That was the big, bold, headline on the front page of the Beaver County Times after Sheriff George David accused a destitute African American man named Larry Hicks of preparing to commit mass murder at Friendship Ridge.
It would have been a stunning story if it were true. But an investigation by the Beaver Countian revealed the wild claims made against Larry Hicks had been fabricated by a Sheriff desperate for good press, just one day after being forced to plead his Fifth Amendment right against self incrimination on a witness stand.
Thanks to deputies within the Sheriff's Office who say they were disgusted by what they were witnessing, the Beaver Countian was able to show that an Affidavit of Probable Cause filed by Deputy John Joe Fratangeli in the case was materially false.
District Attorney Anthony Berosh subsequently dropped all of the charges filed against Larry Hicks by the Sheriff's Office. But Berosh then sent County Detectives out to conduct an exhaustive investigation into Hicks, and within days the man was facing new felonies. Among other accusations, Hicks was charged with filing a materially false written statement for allegedly lying on his application for a concealed carry permit. Hicks had failed to disclose a criminal conviction from 20 years earlier, but said he didn't realize it was a disqualifying offense to carrying a firearm, claiming the omission was simply a mistake on his part.
Despite many other instances of permits being rejected due to misinformation provided by the applicant, it was the first and only time in Berosh's tenure someone was prosecuted for the crime.
While Berosh's Office engaged in an aggressive prosecution of Larry Hicks for making false written statements, Deputy John Joe Fratangeli remains uncharged and on duty nearly a year later, telling prosecutors his materially false written statements against Hicks were simply mistakes. Among the "mistakes" in Deputy Fratangeli's reports included him claiming to have interviewed people he never even met.
Because it showed how corruption is allowed to go unchecked in Beaver County, because this wasn't the only false report filed by Deputy Fratangeli this year, because "no comment" is no longer acceptable, and because this is yet another case which raises serious questions about the propriety of the District Attorney's Office, this story was one of my favorites for 2013.
---
A Secretly Recorded Video From The Sheriff's Office
A confidential source approached the Beaver Countian with a video secretly recorded in the Sheriff's Office. The video showed Sheriff George David illegally providing a discounted concealed carry gun permit to a man who had offered to testify as a character witness for him.
After the Beaver Countian published its report, Sheriff David contacted the District Attorney's Office falsely accusing secretary Stephanie Guidice of being responsible for recording the video. At the urging of Sheriff David and his solicitor Myron Sainovich, District Attorney Berosh ordered an extensive criminal investigation into the Beaver Countian's sources.
The stunning four month long investigation into journalistic sources saw County Detectives show up unannounced at Guidice's home, at a relative's house, and even making a call to her ex-husband. Detectives showed up at the houses of other alleged sources for the Beaver Countian, and questioned individuals inside of their interrogation room and at the State Police Barracks.
The investigation by District Attorney Berosh eventually confirmed that Guidice was not the Beaver Countian's source, and that no crime had been committed by the recording of a uniformed official in the public area of his office during the course of his official duties. Several longtime sources for the Beaver Countian went dark after the District Attorney's investigation was revealed, saying they feared they may be the next ones unjustly targeted, harassed, and exposed by Berosh and his Detectives on behalf of the Sheriff.
A subsequent audit released by Beaver County Controller David Rossi confirmed findings of the Beaver Countian's initial investigative report, that Sheriff David had illegally given out free and discounted permits to scores of political cronies and others for years, at a cost to county taxpayers of over $13,000.
District Attorney Berosh has told staff in his office he has no intention of filing criminal charges against Sheriff George David.
Because several citizens put themselves at risk to expose public corruption, because they faced harassment from public officials as a result, and because this case is another in a growing list which call into question Beaver County District Attorney Anthony Berosh and his office, this story made my top 10 favorites of 2013.
Related Runners' Up: Sheriff David May Have Illegally Denied Gun Permits To Hundreds Of People Who Applied, and Judge Issues Stinging Ruling Ordering Sheriff David To Return Man's Gun Carry Permit
---
Sheriff's Deputy Refuses To Lie For Sheriff – Retires – Announces Candidacy
A Sergeant in the Beaver County Sheriff's Office granted an on-the-record interview to the Beaver Countian, after she said Sheriff George David insinuated she should lie about a series of events that led to a grievance being filed by secretary Stephanie Guidice.
Sergeant Donna Knopp retired from her job years earlier than she had planned, saying she could no longer with good conscience stand by and watch the corruption taking place in the office.
Knopp subsequently announced she plans to run for Sheriff in 2015.
Because so many good Deputies in the Sheriff's Office have quietly helped the Beaver Countian expose corruption, because this was a rare opportunity for the public to see behind that curtain, because this woman had the courage to face what so many officials have cowered from, and because she has now stepped forward wanting to make a difference, this story was one of my favorites of the year.
---
Note: In the interest of full disclosure, this reporter is a named victim in criminal charges filed against Sheriff George David by the Pennsylvania State Police.