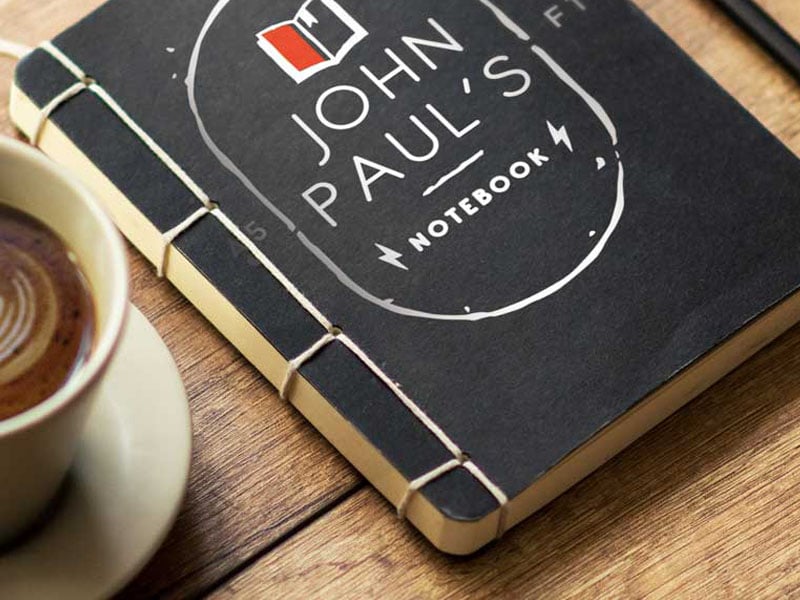 Updates on the site have been slow as I have been continuing work on some long-running investigations, upgrading technology, and going back-and-forth with attorneys (more on that in the near future).
Here are some random entries that have made their way into my notebook over the past week:
Judge Myron?
Several lawyers and politicos tell me they have been approached by attorney Myron Sainovich, who is apparently considering a run for Common Pleas Judge.
Although Myron had long talked about making a run for the bench, most politicos assumed those thoughts faded after County Commissioners won a lawsuit against him for improperly billing taxpayers. His work as Solicitor and political confidant for then-Sheriff George David didn't win him many fans either.
Attorney Myron Sainovich's law partners pushed him out of his own firm last year after a series of controversies — not exactly a traditional precursor to a judicial candidacy.
Whether or not Myron actually enters the race remains to be seen.
Another New Face In The Race?
Myron Sainovich isn't the only new name circulating as a possible contender in this year's county judicial race. I'm also hearing the name of civil litigation attorney David A. Neely as a potential candidate.
Attorney Neely graduated from New Brighton High School in 1979, and has degrees from Indiana University of Pennsylvania and Duquesne University School of Law.
Attorney Bill Goes To The Bank
While some candidates are just starting to dip their toes in the water, attorney Bill Braslawsce is already diving into his campaign for judge.
Braslawsce is putting money where is mouth is, opening up a campaign account this week with $38,000 of his own cash to act as seed funds. The campaign is expected to have dates for its first fundraisers later in the week.
Attorney Braslawsce's campaign has announced that attorney Gerald Benyo will be acting as Chairman for his Committee. Braslawsce is a registered Democrat who will be cross-filing as a Republican, which is standard practice in judicial races.
Wives' Tales
I continue to get bombarded with tips about the spouses of some elected officials interjecting themselves into county business and politics in unique ways.
The latest example comes in the form of a Facebook post by Lisa Gabauer, wife of County Coronor David Gabauer. Lisa made her post following a meeting of the Salary Board yesterday that saw Commissioners Egley, Camp, and Amadio come out against a request by Coronor Gabauer to give raises to some of his employees:
"So I went to post a question on Commissioner Egley's Facebook page to ask her a question- she has 2 accounts- one of them I was unable to post on for some reason and the other one was set so that only her friends could see it and she had to approve anything before it was posted. So, I decided to post this on my page so that everyone can read my question, and see if she will respond to it. My question to Chairwoman Egley is…when will the minutes from today's salary board meeting be posted online for everyone to see? I think the voters will be interested in hearing what went on today. I await your reply- Sandie Egley"
Sylvia Guy, wife of Sheriff Tony Guy, responded to Lisa Gabauer's post with a dig of her own, "Everyone needs to be interested in what this Chairwoman is doing!!!"
I'm not exactly sure why either of these ladies might think Beaver County taxpayers would become irate at the Commissioners for unanimously opposing a pay raise for county employees (especially on the heels of a property tax increase) or why they are singling out Commissioner Egley, but there you have it.
One thing I've noticed over the past year is that despite their differences all of the newly elected Republican row officials agree on two fundamental things: They all agree Beaver County government is too large and needs to be cut, and they all agree it needs to be cut from an office that isn't the one they're in charge of.
Reassessing Applications
I'm told Ambridge attorney Robert Alsko is being considered for the role of Chief County Assessor.
Although Chief Assessor Michael Kohlman accepted the county's retirement buyout offer last year, he remains on the payroll as a 1,000 hour employee. Commissioners have been struggling to find a replacement for Kohlman, who is currently commanding $75 an hour to remain on board. By law, the county must have a Chief Assessor on staff — a position that can not be outsourced to an independent firm or consultant.
Attorney Robert Alsko has had a relationship with the county's Assessment Office for years. His firm has been paid approximately $20,000 annually to oversees bankruptcy cases for the county, proceedings which put a halt to collection actions for taxpayers with delinquent property taxes.
Sheriff's Office Hiring 5 New Deputies
The Beaver County Sheriff's Office is preparing to hire 5 new part-time deputies according to affidavits filed in the Prothonotary's Office. Among the new hires include:
Danielle Ripper, age 42 of Baden
Michelle F. Davis, age 23 of Pittsburgh
Alexis Eichelsbacher, age 26 of Bethel Park
Dominique Gerlach, age 23 of Coraopolis
James T. Kubacki, age 21 of McDonald
County officials say Commissioners Dan Camp and Tony Amadio favor the new hires, with Commissioner Sandie Egley declining to sign paperwork authorizing them.
Although the Board of Commissioners has been talking for nearly a year about moving certain duties away from the Sheriff's Office, no actions have been taken by the Board toward accomplishing it — existing deputies have been racking up significant overtime pay as a result. The additional hires are being made with the expectation that it will cut down on the overtime hours being worked by staff, thereby reducing costs.
Commissioners agreed unanimously at a special budget meeting held in December of last year to finalize any restructuring of duties for the Sheriff's Office by this April.