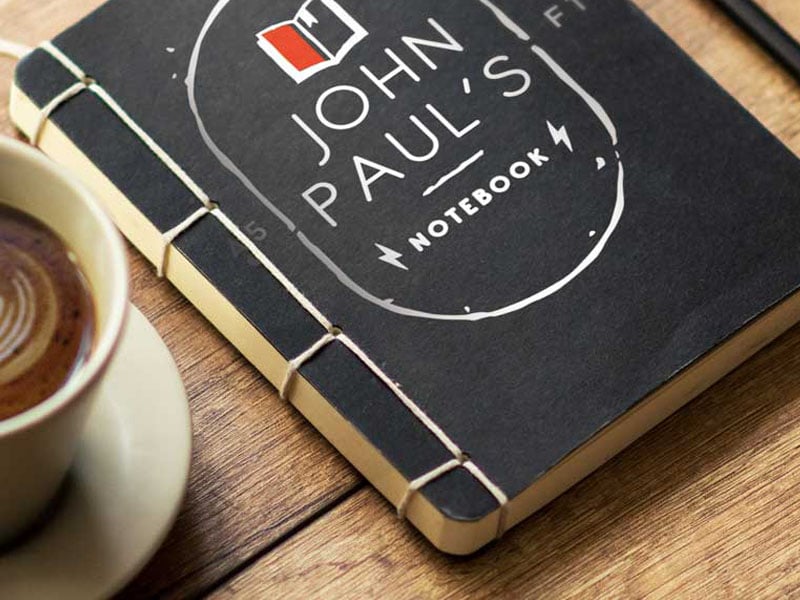 My phone rings off the hook, here are some random things from my journalist's notebook!
---
Former Sheriff George David Says Shut Your Mouth!
Former Beaver County Sheriff George David was interviewed by KDKA last week about the murder of Rachael Elena DelTondo, and although he hasn't appeared in the press for a while, it feels like he never left:
"It was definitely an ambush, and like I said, there's a lot of rumors, but it's all going to come out," said David during the interview. "There's a lot of twists and turns, a lot of rumors and a lot of people that don't know what they're talking about. They just ought to shut their mouth and let the family deal with it, let the D.A. deal with it, and the Aliquippa Police and State Police deal with it."
David lost his bid for reelection in 2015, but has told local politicos he intends to run for sheriff again in next year's county elections. Retired Pennsylvania State Police Trooper Wayne Kress — who defeated David in the 2015 Democratic primary but was then himself defeated in the general election by Republican Tony Guy — also intends to run for the office again next year.
Wayne Kress hasn't lost his outspokenness, sharing some harsh words about his former and future political opponent:
"Everything that has gone on with this whole situation is absolutely horrible, my heart aches for this family," Kress told the Beaver Countian. "Now we have George David pimping himself in front of television cameras. I think he is one of the most corrupt people in Beaver County, this is like Groundhog Day. Beaver County is in the spotlight of the international media and we have this disaster of our community front and center. He was the one telling his own deputies not to talk to the Pennsylvania State Police when they were investigating him, and now he's going to pretend that he's a proponent of the organization? Beaver County would give author Stephen King a migraine headache trying to write about it. It's crazy here."
Just as a refresher, here's a timeline the Beaver Countian previously published detailing some of the controversies surrounding George David's career in law enforcement as an Aliquippa cop and Sheriff: In-Depth: A Timeline Of Sheriff George David's Lifetime Of Allegations
---
Acknowledging The National Press
It would be hard for me not to acknowledge that major news organizations have descended on Beaver County. From what I've been told by some producers, expect many of these news outlets to be coming around for months to come.
Programs that have a long look at cases are already taking notice, including shows like 20/20, 48 Hours, and Dateline.
While I obviously have been spending a lot of time conducting my own interviews of people close to the case, I have also tried to spend time watching some of these same people give interviews to other outlets.
Comparing notes can at times be interesting.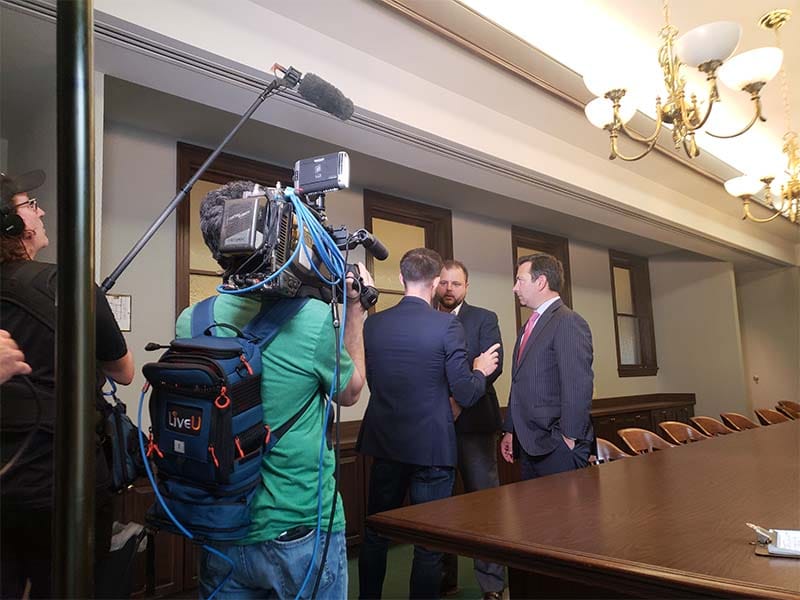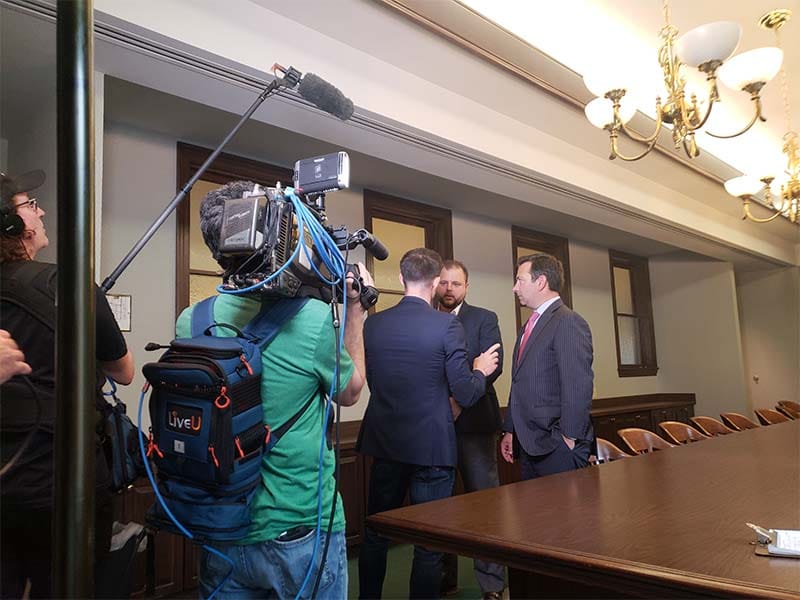 ---
Speaking Of Interviews
I sat as Attorney Stephen Colafella shuffled some news outlets one by one into the conference room of his office this week for on-camera interviews with his client, Frank Catroppa, who is the ex-fiancé of Rachael Deltondo.
Inside Edition, Good Morning America, WTAE, KDKA, etc…..
Colafella told the Beaver Countian that Catroppa wanted the opportunity to publicly declare his innocence of any involvement in her murder and express his own personal sorrow over her death. Colafella said Catroppa has cooperated fully with investigators and that he has provided alibi.
---
Rachel DelTondo
Center Township Secretary Rachel DelTondo is alive and well.
There has been some confusion among reporters mistaking Rachel DelTondo — Center Township Secretary — with Rachael DelTondo — the slain school teacher from Aliquippa.
The Beaver Countian could not reach Rachel, but Center Township Supervisor Michael "Doc" Sisk said he has known the woman for years.
"She graduated Center High School in 1980, a year after me," said Doc. "Rachel is alive and well."
Doc said the two women are distant cousins.