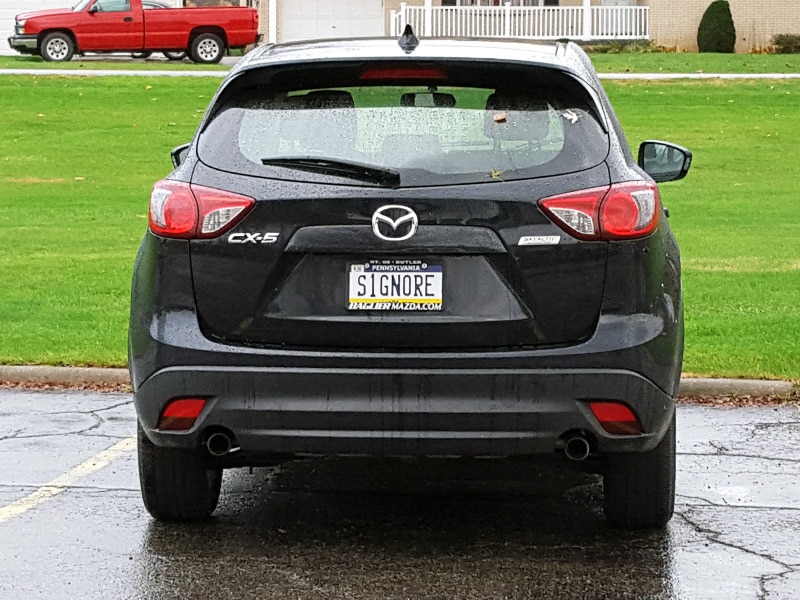 For the past two years, Beaver County Courthouse employees have been secretly logging the workday comings and goings of Domestic Relations Director Joseph Signore. Employees say the 9 pages of records provided exclusively to the Beaver Countian prove Signore has often been paid for time he is not at work — including day trips to golf courses and casinos — and that he has been an absentee administrator who is bilking the system at the expense of taxpayers. Director Signore insists he puts in more than his fair share of time as a salaried employee of the courts, and says the logs are nothing but a distortion of his record crafted by disgruntled employees in his office.
The Beaver County Domestic Relations Office is a branch of the Court of Common Pleas that is designated to handle the enforcement of court orders dealing with spousal and child support. Since 2002, Joseph Signore has served as the office's Director. Signore has more than 22 years working for the courts in various capacities, including as a Probation Officer, Intake Officer, Intake Coordinator and Child Custody Conference Officer — he has a Master of Science degree in Criminal Justice Administration from Shippensburg University.
Since January of 2014, several employees of the courthouse have been keeping a daily record of "Signore Sightings." The logs contain entries detailing 312 days over the past two years — 175 days in 2014 and 137 days in 2015 — in which Signore allegedly came in to the courthouse late, left early, went missing during the day, or never showed up for work at all.
"Ya, I could see 120 or 150 times a year when out of the office, sure, I can see that," Director Signore told the Beaver Countian during a phone interview. "Think about it, I umpire, my vacation hours are used in 1 hour increments, or a day or two days at the most, I am President of the Umpire's Chapter […] My hours were sporadic the way I took them because that's how I needed them. I didn't go on vacation, I didn't take weeks off at a time […] I am allowed to take my vacation time when I want to take it and I am allowed to compensate for some time if I am coming in on a Saturday, am answering emails at night, or am going to meetings on my lunch hours. If there was a court scale it would tip in my favor, certainly the Court Administrator knows, I meet with him almost every day, I touch base with him. I am kind of befuddled."
Signore also stressed that even with his sporadic schedule, his office has been administered efficiently and effectively, "That may look very alarming, but my office is staffed and there is always a Supervisor there or the Assistant Director."
Although Joseph Signore is a county employee, his position falls under the authority of the courts. In Beaver County, the courts are managed by District Court Administrator Richard DeFilippi, a state employee who works in the courthouse under the supervision of President Judge John D. McBride and the Administrative Office of Pennsylvania Courts (AOPC), which is ultimately overseen by the Pennsylvania Supreme Court.
"We have 200 people working in our court system in Beaver County. I am responsible for all of them," Court Administrator DeFilippi told the Beaver Countian during an interview conducted in his courthouse office.
DeFilippi said he works with Signore on a regular basis and is impressed by the way he runs his office, "Mr. Signore is a fine man and he is a good director. I am very confident in his ability to lead that office."
During the course of its interview, the Beaver Countian showed DeFilippi the "Signore Sightings" logs compiled by courthouse employees over the past two years. "No one has ever complained to me about any of this," DeFilippi responded. "The system does not take into account when directors work on weekends or on holidays. It is very routine for management to come in on the weekends and holidays […] Employees are not provided with more than what they earn. They get what they earn and no more, and it is my job to make sure that happens […] No one takes more off the table than what they have."
Several courthouse employees allege that no one has ever approached Court Administrator DeFilippi about Joseph Signore because DeFilippi is part of the problem.
"The two are close as close can be," said one courthouse employee. "Those two leave all the time to go golfing or down to the casino. DeFilippi covers for Signore that's why no one goes to him."
An investigation by the Beaver Countian into the "Signore Sightings" established that on some of the listed occasions Signore used either vacation or sick time to cover the absences. But the investigation has also identified several instances which appear to bolster the employees' claims that he has at times been paid while engaging in activities that are not work related.
The Beaver Countian found several entries in a sampling from the employees' logs in which they allege Signore was not working but the county's time card system showed he had been clocked in for the full day.
On July 17th of last year, the logs indicate that employees of Domestic Relations received an email stating that Director Signore would not be coming in to work that day. The county's time card system shows that Signore punched in at 8:30 a.m. and out at 4:30 p.m. and was paid for the full day's work. An audit trail maintained by the county's time management system shows that Signore's time had been manually entered by Court Administrator DeFilippi's secretary — DeFilippi has supervisory access which allows him to amend the time cards for all court employees.
Director Signore told the Beaver Countian that just because he wasn't at work does not mean he wasn't working, "I think the story is, it may look like I'm not there, but I'm there 24×7 […] They don't need to know where I am, not because I'm hiding anything, but because that's the way I was trained to do it. Your subordinates don't have to know everything."
Signore went on to stress that he was alarmed by the efforts that were made to log his activities over such an extended period of time. "I think the story should be why is my staff getting paid to keep track of my time," said Signore, who emphasized his belief that the entire matter was being overblown by disgruntled employees in his office.
"I have disciplined people in the last couple of years and there is a lot of disgruntlement I am sure, and in some cases it's severe," said Signore. "That happens when you are in a position of being Director and overseeing 31 people. My office, it's got 26 women in it so that's a balancing act, but I was raised with six sisters so I understand it."
In October of last year, the Beaver Countian informed several of its confidential sources that it wanted to independently verify their claims that Signore was being paid for time he was not in the office and not doing county work.
From October 21st through October 26th the Beaver Countian was able to independently verify that Joseph Signore was out of town attending a family gathering. Courthouse records show that Signore had already expended all of his 5 weeks of paid vacation. The county's time card system showed that Signore punched in and out on each workday during that time period, 8:30 a.m. and 4:30 p.m. at regular pay with one hour deducted for lunch. An audit trail maintained by the county's time management system shows that Signore's time had been manually entered by Court Administrator DeFilippi.
"Certainly that is the exception to the rule," DeFilippi told the Beaver Countian. "There are times, very infrequently, where I will make an exception to the rule […] He ran out of vacation time and this was the exception to the rule."
DeFilippi said he allowed Signore to effectively borrow vacation time he had not yet earned for 2016 to cover the week he took off in October of 2015. Beaver County Human Resources Director Rick Darbut told the Beaver Countian that he had "never heard of such a thing" and that it "certainly isn't something that should be taking place."
"I'm not sure how that could have possibly happened," said Darbut. "Five weeks paid vacation is the max that you can get. Five weeks is five weeks and no county employee is allowed to get anything in addition to that […] If there was a special situation that came up, and he didn't have any vacation time left to take, he should have checked with his supervisor to see if it was OK and then taken an unpaid leave. That's what should have happened, that's what happens everyplace else."
On October 28th, the Beaver Countian received notice from one of its sources alleging that Signore and DeFilippi were headed to the Mountaineer Casino And Racetrack in West Virginia. The source alleged that Signore and DeFilippi would at times go to the casino together during the work day, and would meet at the Willows Inn Motel in Industry to carpool. The Beaver Countian was able to independently verify that Signore and DeFilippi were both absent from the building, and then independently obtained photographs of Signore's vehicle (which features a custom license plate) parked at the Willows Inn.
County time card records subsequently obtained by the Beaver Countian showed Joseph Signore clocked in at 8:30 a.m. on October 28th but never clocked out. As of 6 p.m. that day, his car was still seen parked at the Willows Inn. Signore was paid for a full 7 hour work day at regular time.
"I'm not sure how to dispute that," said Court Administrator DeFilippi when the Beaver Countian asked him about a trip with Signore to the casino. "It would be possible."
Along with taking his five weeks of paid vacation, and "borrowing" another week of vacation from the next year, courthouse records show that Signore also used 7 hours of personal time and 129.95 hours of sick time in 2015 — he was paid 105 hours of holiday pay. The Beaver Countian was able to analyze only a small percentage of the hundreds of entries logged by courthouse employees due to limited access to county time card information obtained by this publication. The Commissioners' Office says it is unable to conduct its own investigation or take any action unilaterally.
"The Domestic Relations section is an extension of the Beaver County Court of Common Pleas," said County Chief Of Staff Joe Weidner. "Like other court functions, they report to the Court Administrator and ultimately the President Judge."
Director Joseph Signore remains adamant that the time he spends working off-hours more than covers any absences occurring during the workday which are not covered by sick or vacation time, although county officials say such "compensatory time" is not permitted.
"The disgruntlement of an employee, they have nothing better to do, that doesn't make or break my character," said Signore. "I was raised a lot better than that."