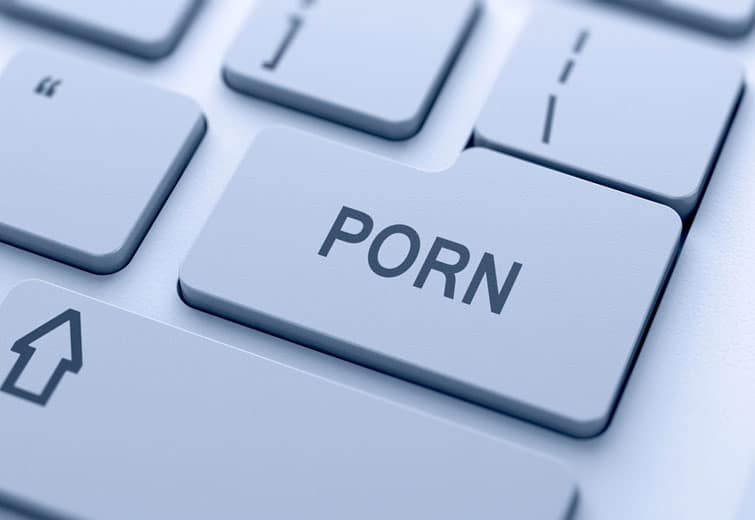 The Superintendent of the Ambridge Area School District withheld information from members of the school board late last year when she told them a district employee resigned to take a higher paying job — failing to tell them he had been caught looking at pornography on a district computer during school hours.
According to officials familiar with the matter, Technology Supervisor Lori Heim was administering the school's computer systems by remotely connecting to desktops, when she saw pornographic imagery originating from a computer in an employee's office in the high school. Sources say Heim took screenshots of the man's computer desktop and immediately began notifying officials about the issue.
Among those Heim spoke to was Ambridge Superintendent Cynthia Zurchin and an outside computer consultant contracted by the district.
Although Ambridge has an in-house technology supervisor to handle day-to-day operations of the school network, the district contracts to have its servers and information security managed by Communications Consulting Inc. (CCI) in Pittsburgh.
According to sources familiar a conference call that took place following the incident, Brooks Roy, President of CCI, got into a heated argument with Superintendent Zurchin about how the matter was going to be handled. Roy wanted to report the incident to police for investigation, Zurchin told Roy the matter was going to be handled by the district.
Brooks Roy told the Beaver Countian he was not at liberty to discuss the incident, but said his company acted in a responsible manner and in full accordance with a consulting agreement he has with the district. "Everything that we did with this incident was done per the instructions of the school solicitor. It is not my responsibility to present anything to the school board. I only present things to them when they ask me to come in, otherwise our contract has us report to the Superintendent and she relays that information to the school board."
According to several school board members, the relaying of that information by Superintendent Zurchin never took place.
"It was never brought to our attention at all," said Ambridge School Director Roger Kowal. "We were told he resigned because he got a higher paying job. This pornography incident was never brought up in our executive sessions or anywhere else, [Superintendent] Cynthia Zurchin told us he got a better job and that was all that she told us."
Kowal was not the only member of the Ambridge Area School Board who said they were kept in the dark about the incident.
"No, I did not know there was pornography involved in this employee leaving," said School Director Kimberly Locher, who added she feels Cynthia Zurchin regularly withholds information from board members. "The Superintendent has effectively insulated all of us from the rest of the district and that is the reason we have these problems, we have been insulated."
Locher was hesitant at first to speak with the Beaver Countian because of concerns about how Cynthia Zurchin would react. "I don't want to get my butt sued by the Superintendent, I can't afford it on a personal basis and the district can't afford it either, but the kids deserve better than what is going on here."
Roger Kowal said he shared in Locher's concerns about retaliation, but said he also feels an obligation to speak out publicly.
"Cynthia Zurchin always says she has an attorney, she is always implying she would sue us school board members over anything," said Kowal. "Nobody in the district will speak up because they're all afraid of being retaliated against. It's just one incident after another after another with this woman."
The Beaver Countian was able to reach the former Ambridge School District employee caught looking at pornography, who was forthcoming in confirming the entire incident. The man agreed to speak on condition he not be quoted by name in this article.
"I have had problems with this. I have had issues with pornography in the past too and I am scared," he said. The man, who became emotional on the phone, said Superintendent Cynthia Zurchin came in his office that day with Assistant Superintendent Megan Mealie; a resource officer was stationed outside of his door. "[Zurchin] said to me, you know why we're here and I said I think so […] I just wanted to get the hell out of there. I knew I had to."
The former employee said he had worked with Zurchin in the past and that she helped to get him the job at Ambridge. He said he was surprised to find out several school board members were never informed about the pornography incident that caused him to leave the district. "I had no idea that she didn't talk to them, I assumed that she would."
The Beaver Countian has left several messages for Superintendent Cynthia Zurchin over the past week in relation to other articles, none of which were returned. This publication was able to reach Zurchin today after being given her cellphone number from a source. When asked for her response to allegations she withheld information from school board members about an incident involving pornography in the district, there was a period of silence before Zurchin said she was in a meeting but would "have someone get back to you."
The call was later returned by Ira Weiss, a partner in the law firm of Weiss Burkardt Kramer, which acts as Solicitor for the Ambridge Area School District.
"In so much that [the former employee] talked to you, I can tell you that he resigned and that the material involved was not having to do with child porn, and there were no allegations or evidence involving any students," said attorney Weiss. "It was a matter of district policy regarding the use of district equipment, but he did resign and that is about as much as I can tell you; there was no involvement of any potential criminal activity. I don't know what the board knew, I can't tell you that."
The Ambridge Area School Board has an executive session meeting scheduled for tonight to discuss issues raised in a previous report published by the Beaver Countian.