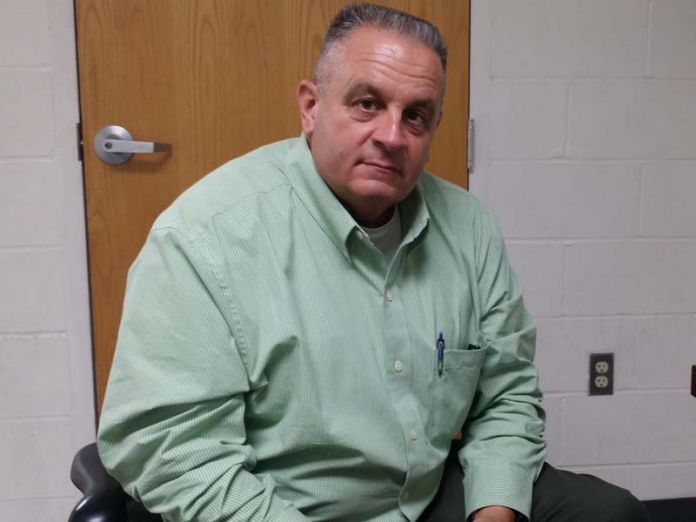 The Pennsylvania State Police have met with the Beaver County District Attorney's Office about their ongoing criminal investigation into Ambridge Police Chief James Mann, according to courthouse sources. People familiar with the matter tell the Beaver Countian that an ongoing investigation into Chief Mann includes inquiries into time sheets and allegations that he engaged in harassing and threatening behavior against some of his own officers.
The District Attorney's Office will be considering evidence gathered by investigators with State Police from their interviews of officers in the Ambridge Police Department. District Attorney David Lozier has assigned Chief Trial Counsel Albert Torrence to review the case and help decide what if any criminal charges may be appropriate. Prosecutors are working to determine whether or not Ambridge's Police Chief improperly billed time to the Borough and whether any of his alleged interactions with other officers may have constituted acts of official oppression.
Defense attorney Stephen Colafella confirmed to the Beaver Countian today that he has been retained by Chief Mann to represent his interests. Attorney Colafella declined to comment for this report, saying he and the Chief were waiting for the Pennsylvania State Police and District Attorney's Office to complete their work.
As the Beaver Countian was first to report last week, State Police began ramping up investigations into Ambridge Police Chief James Mann earlier this month, after over a dozen officers provided unsolicited statements to state investigators. Ambridge Borough Council voted unanimously to place Chief Mann on paid administrative leave at their meeting last Tuesday. Despite the ongoing criminal investigation by State Police, Council also voted to contract CSI Corporate Security and Investigations to investigate the Ambridge Police Department.
Ambridge Solicitor Richard Start has previously stated publicly that the Borough will have no comment on the matter while it remains ongoing.
See Also:
– In-Depth: Attorney Says She Went To State Police About Ambridge's Chief And Solicitor
– Ambridge Council Places Chief Mann On Paid Leave – Hires Private Security Firm To Investigate Police Department
– State Police Investigating Ambridge Chief As His Officers Come Forward With Complaints