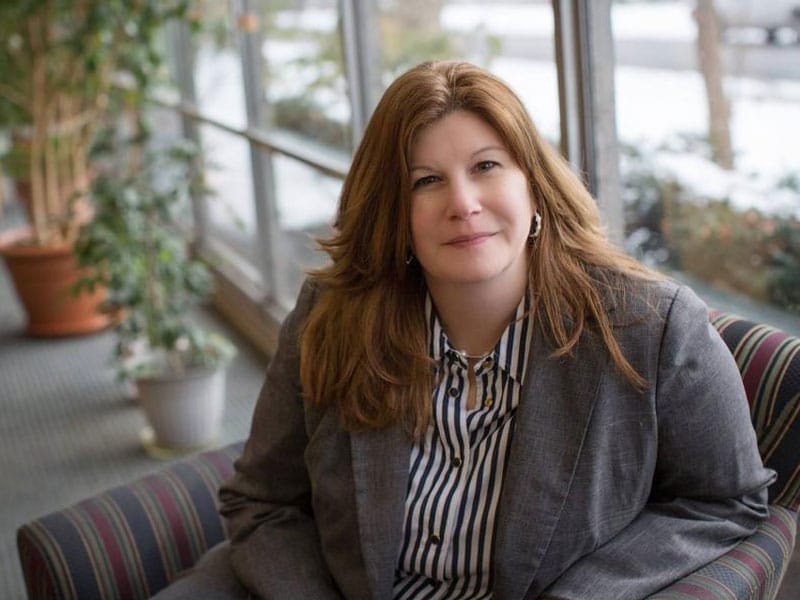 County government was thrown into chaos Friday night in the aftermath of Commissioners Tony Amadio and Sandie Egley appointing a labor law attorney from Pittsburgh to act as "Interim Solicitor."
In what seemed more like a scene from a Hollywood movie than real-life governing, the evening saw county officials frantically calling and text messaging each other well past midnight, with Commissioner Egley sounding as if she was breaking down into tears as she admitted she had taken original signed public records out of the courthouse at night and then stashed them at her home.
Commissioner Dan Camp told the Beaver Countian that the controversy started when he approached Controller David Rossi to ask him about contracts the county had with John McCreary — a labor law attorney from Pittsburgh who the Board was looking to use as a legal adviser until a permanent Chief Solicitor could be found.
"Since the county does not have an attorney because Commissioners Tony Amadio and Sandie Egley fired them all, I asked Controller Rossi if he would pull copies of McCreary's contracts for me," said Camp. "The existing contracts were for labor relations work only. I told the other two Commissioners that I was not going to sign anything to appoint McCreary as Interim Solicitor until we figured out what needed to be done."
Camp said he called and expressed his concerns to attorney McCreary, who told him that he was going to research the matter.
"Commissioners Amadio and Egley just went forward and appointed him anyway," said Camp. "They did not do their due diligence in this matter, and this was yet another example of the two of them acting rashly."
Controller David Rossi tells the Beaver Countian that he believes the actions taken by Commissioners Egley and Amadio when appointing John McCreary were not proper, and that the Controller's Office will be blocking the release of any funds to the attorney.
"The Pennsylvania County Code explicitly forbids a Solicitor from having other contracts with the county and states the Solicitor must by law have a fixed and specific salary," said Controller Rossi. "At this point, there are two open positions in the Law Department that are authorized by the Salary Board and both of those positions are full-time. If McCreary is going to be the Solicitor and wants to get paid, even on an interim basis, the Commissioners would have to first cancel his contracts then hire him as an employee to fill one of those two positions […] If McCreary wants to do it for free, he can do it for free, because I'm not going to be releasing any county funds to him. I don't think John McCreary is going to agree to that."
Commissioner Egley initially told the Beaver Countian that Commissioner Camp and Controller Rossi were overreacting because nothing involving the position of Interim Solicitor had been signed off on.
"I didn't sign anything," insisted Egley. "There were just discussions."
Commissioner Egley's assertions to the Beaver Countian directly contradicted what Commissioner Amadio had told the Beaver County Times.
"Amadio said he and Commissioner Sandie Egley signed off on an informal email from McCreary that will allow him to represent the county," wrote the paper in a "breaking news" article titled "Beaver County Commissioners name interim solicitor in wake of Andrea Cantelmi's firing."
Commissioner Amadio reiterated to the Beaver Countian what he had told the Times, that he did in fact sign a paper for McCreary's appointment.
"I initialed it only because [Chief County Clerk] Julie Richards said we needed something to get things moving," he said.
Some time after the Beaver Countian got off of the phone with Commissioner Egley, word got out that her vehicle had been spotted parked outside of the courthouse. Also seen was a vehicle belonging to Chief Clerk Julie Richards, who serves as Tony Amadio's secretary.
After discussing it with others, Commissioner Camp instructed his own administrative assistant, Anthony Caltury, to go down to the courthouse to see what was happening.
"There was a signed letter that officially appointed John McCreary to be Solicitor," Anthony Caltury explained to the Beaver Countian. "There were emails sent to John McCreary that included a copy of the county's legal schedule for the next couple of weeks. John responded to those emails, saying he could not act until formally appointed as Interim Solicitor. [Chief Clerk] Julie Richards printed out the document along with a note to approve McCreary's appointment that had signature lines for Sandie, Tony, and Dan. The document was then put in the signature boxes for the Commissioners […] I am in charge of new business, so sometime around 4:00 p.m. the document was handed back to me. On it were the signatures of Commissioners Egley and Amadio to formally appoint John McCreary as Solicitor."
Caltury said he put the document in a folder on his desk before leaving work for the day.
He arrived back at the courthouse sometime around 9:00 p.m. Friday night, as directed by Commissioner Camp, where he encountered Egley and Richards in the Commissioners Unit.
"They left right when I walked in," said Caltury. Egley had told him they were just there to pick up a county credit card for a trip to attend the County Commissioners Association of Pennsylvania's convention this weekend. They left a card behind with Caltury to give to Commissioner Camp.
Anthony Caltury told the Beaver Countian he checked his desk after Egley and Richards had exited the building.
"It wasn't in my folder, I don't know what happened to it," Caltury said of the documents appointing McCreary. "It had two Commissioners' signatures on it, it was an official document, and as far as I know it's missing."
The Beaver Countian made a return call to Commissioner Sandie Egley, who said nothing new had transpired since the previous conversation.
The Beaver Countian informed Egley that Commissioner Dan Camp and his assistant were both on-the-record that she had put her signature to documents appointing McCreary, and that those documents could no longer be found.
"Yes, they are missing," Commissioner Egley's voice began to shake as if she was starting to cry.
"They are not missing," she then admitted.
When asked if she knew where the missing public records were, Egley answered with her voice still shaking, "I have them… They're at my house."
Egley went on to insist she had not lied to the Beaver Countian earlier in the day when she said she had not signed any documents.
"I was mistaken," she said. "There was hesitation in my voice, it wasn't deliberate, it is not deliberate […] I was hoping that this was not going to be a big deal, but apparently it is."
Commissioner Tony Amadio said he did not know that Julie Richards or Sandie Egley were going to the courthouse last night, but found out they had been there after receiving a call.
"I know Sandie was upset yesterday, I can tell you that," said Commissioner Amadio. "I talked to her on the phone, she was concerned about getting the attorney approved […] The last time I saw the paper is when Julie handed it to me and I signed off on it. Sandie did not ask me to remove that document from the courthouse if that's what she did."
Commissioner Dan Camp told the Beaver Countian this morning that last night's events are cause for great concern.
"I was informed late last night by Anthony Caltury that this document was no longer in the custody of the Commissioners' Office," said Camp. "The actions taken to remove signed public documents from the courthouse at night shows that the other Commissioners knew the decision they made earlier in the day to appoint an interim solicitor should not have been done. The Board should have fully understood the proper way to accomplish what it wanted to do before taking action."
Dan Camp told the Beaver Countian he is now exploring what legal options are available to him as Commissioner to prevent other public records from being removed from the courthouse at night, and to stop Commissioners Amadio and Egley from taking additional actions outside of official meetings.
See Also: In-Depth: Inside Events Surrounding The Firing Of Chief Solicitor Andrea Cantelmi